If you do not know who Jerry is, look him up at www.jerryghionisphotography.com.
Both Jason and I have been following him on the Interent for sometime. And when a friend pointed out to us the seminar, we jumped and immediately signed up. Unfortunately my connection that week was as unstable as the me on a surf board. Fortunately, Jason has got a better connection that day and before lunch, we got ourselves registered!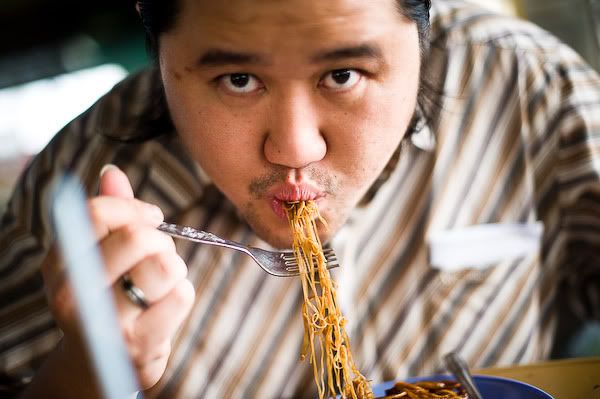 So early in the morning, we woke up early and excitedly made our way there and we were about an hour early. Just nice for a nice breakfast nearby.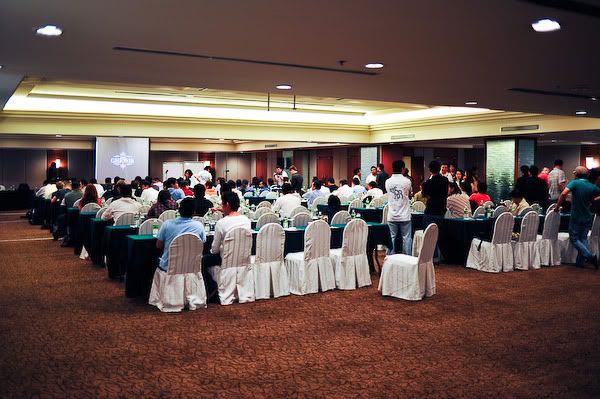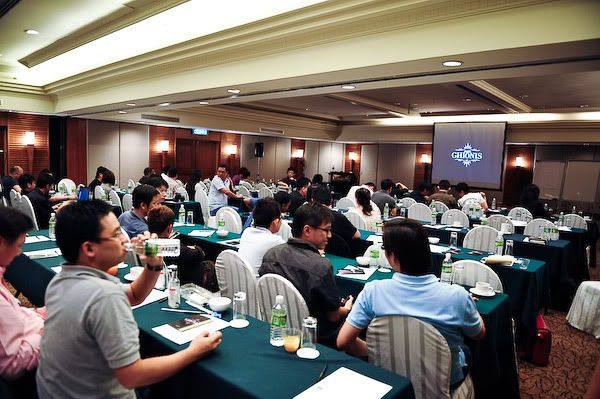 We got in at about 9am and the place was already packed. We had to sit almost to the back. Well, one more row and we were at the back. So I would like apologize upfront for some shots taken from where I was sitting, hence some heads in between at the foreground. It's rather strange how we are 30 minutes (some were an hour) early for Jerry's Seminar but are often an hour or so late for wedding dinners. Strange also that we line up nicely to buy 4D numbers but jump queues on the road.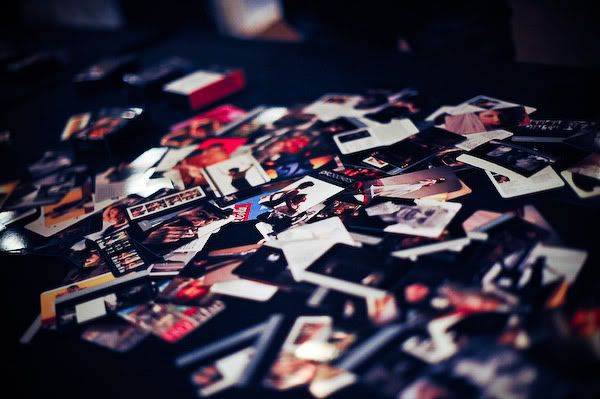 PickPockets. A very interesting card-sized photos with details of the shots at the back.
Anyways, Alan and Cow came along as well.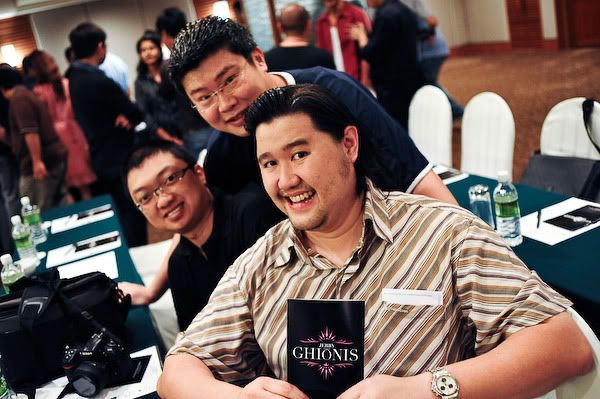 And we met up with many familiar faces.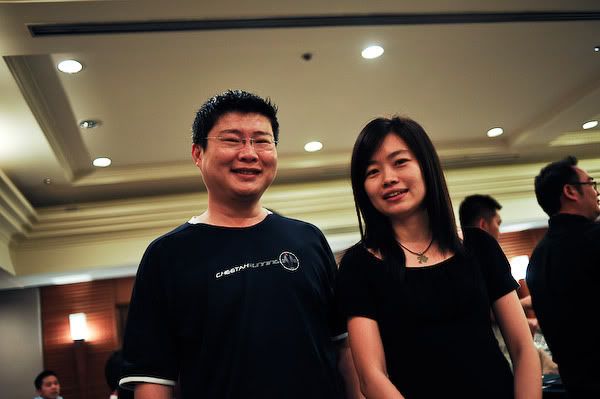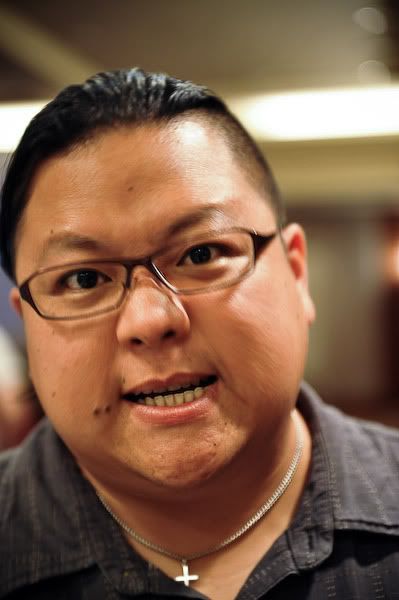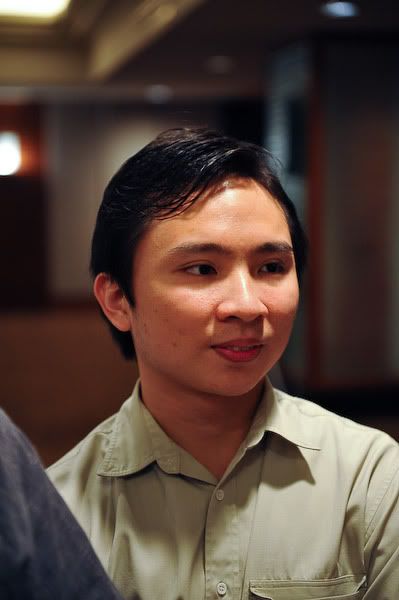 We mingled and caught up with friends whom we have not met for sometime.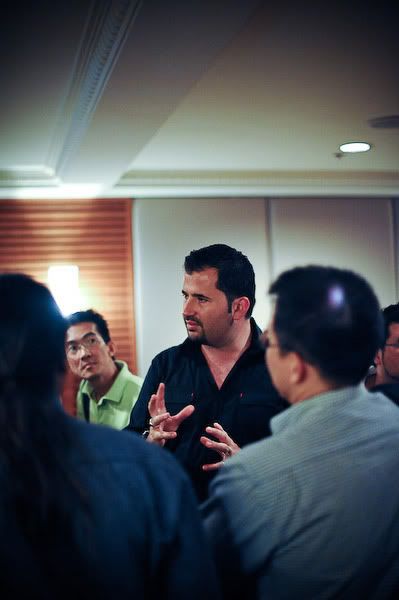 Jerry himself was mingling as well. Friendly fella. Tall. But friendly. He challenged many of us to radical but often 'good for us' approaches. He also showed us many ways of bringing out emotions and various other techniques which I actually tried to use on a wedding shoot which was the very next morning.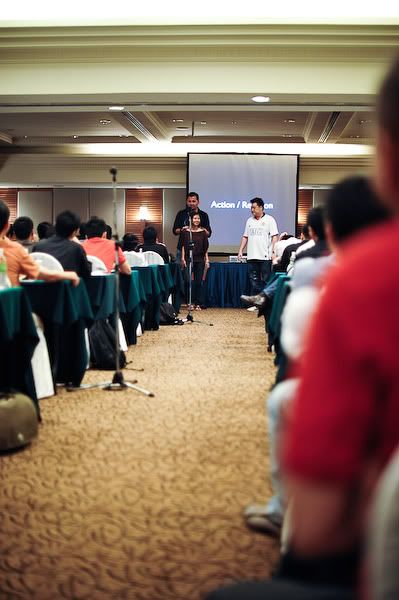 Jerry demonstrating something here.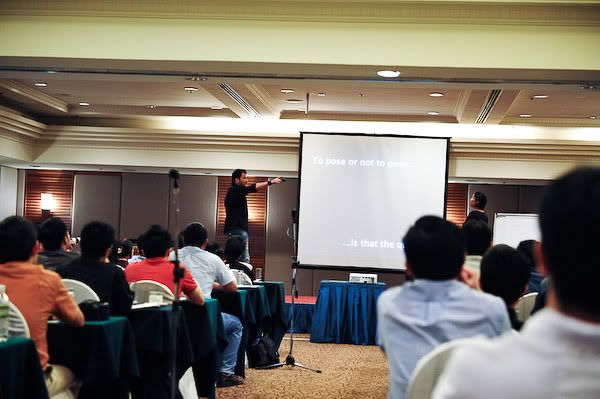 Lots of demonstrations.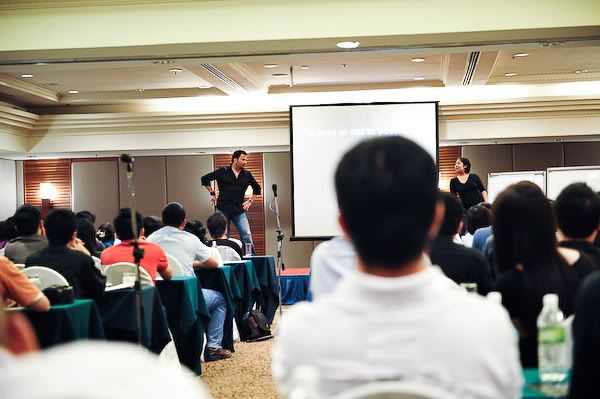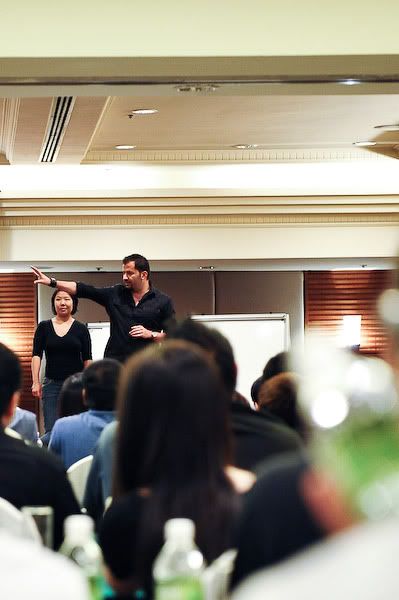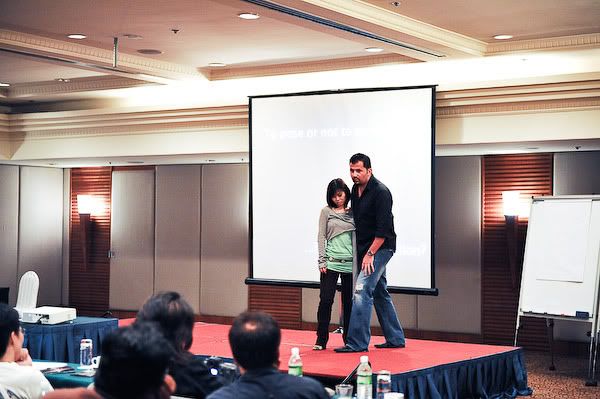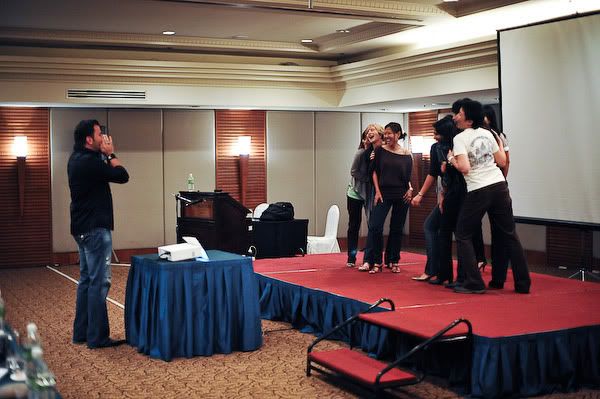 Jerry showed us many examples of his work. How he turned a simple location to a beautiful photo. Inspired, we took the opportunity during tea break to take some shots.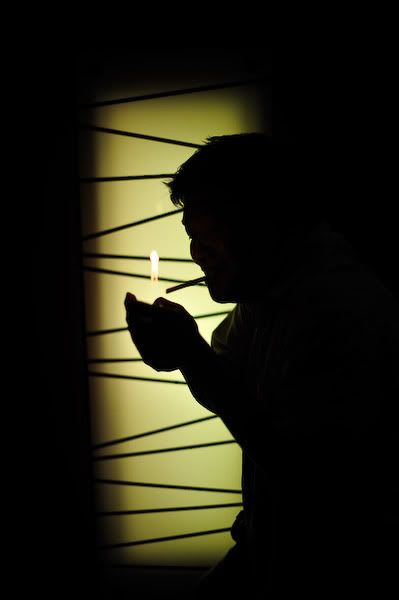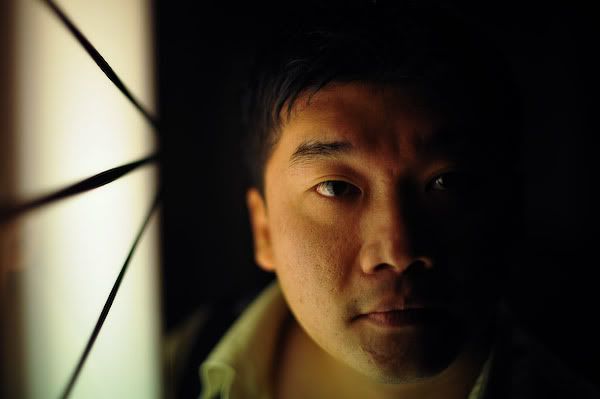 And even during lunch break.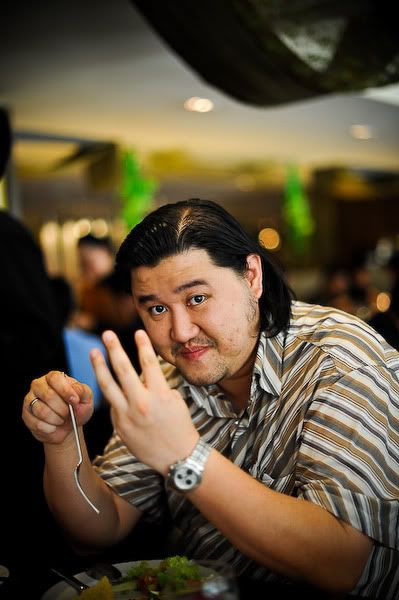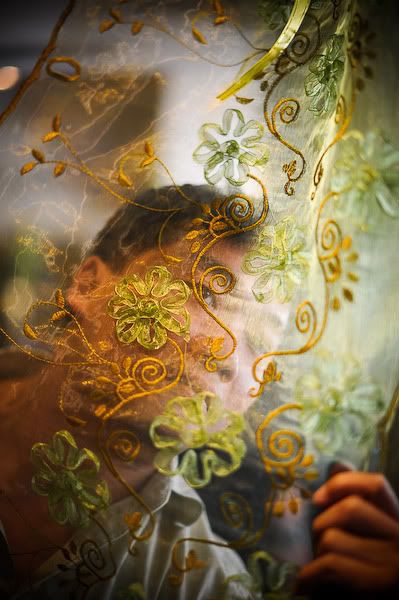 And last but not least…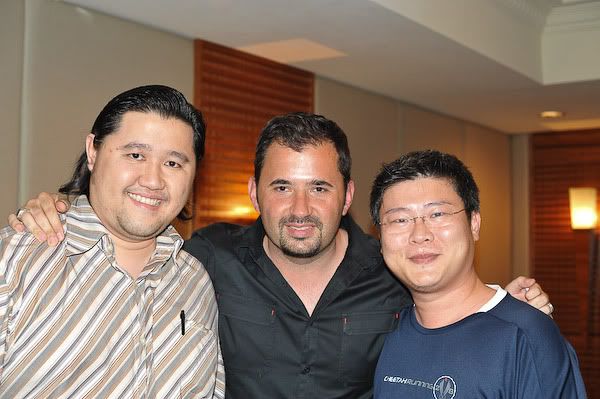 Jason and I with Jerry..