It has been sometime since Jason and I went for a model photoshoot. So when Ian invited us to go photograph a model, we jumped at the opportunity. However, it has been raining each and every morning for the past week before that day. And true enough, on the day itself when I got up in the morning, it was raining. And it rained while we were driving to the location, and it continued raining until late morning. Our initial plan to take outdoor photos were almost completely dashed.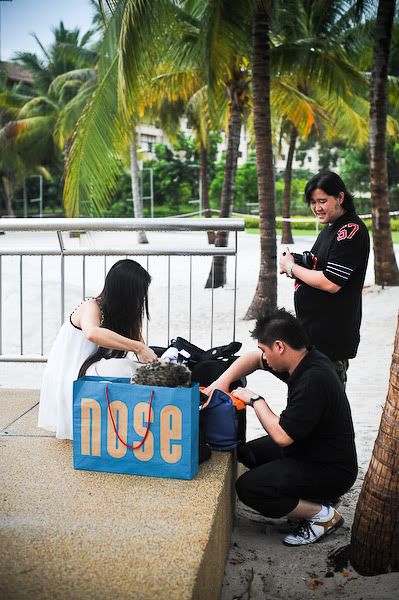 But no matter, we still proceeded with the photoshoot in the light drizzle. Nothing will dampen our excitement. hehe. Especially with a model as pretty and charming as Mayc. She was tremendously accommodating and very complimenting to our hyped-up excitement as she giggled and poked fun during the photoshoot.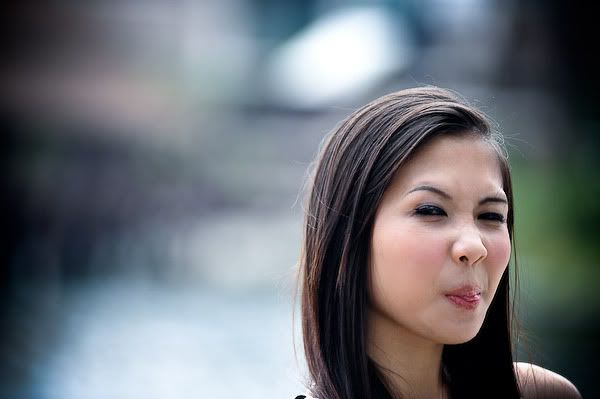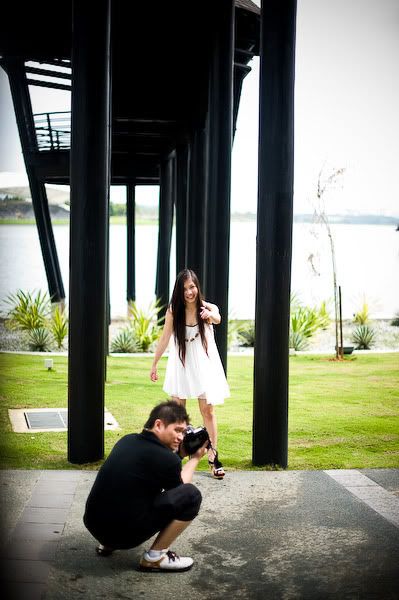 Even if it had continued to rain, her smile and energy would have completely outshine the gloom of the day.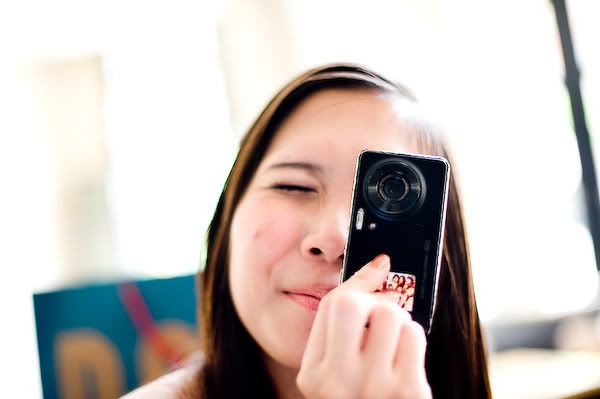 Just look at how sweet she is…
Jason wasted no time and got right into photographing MayC.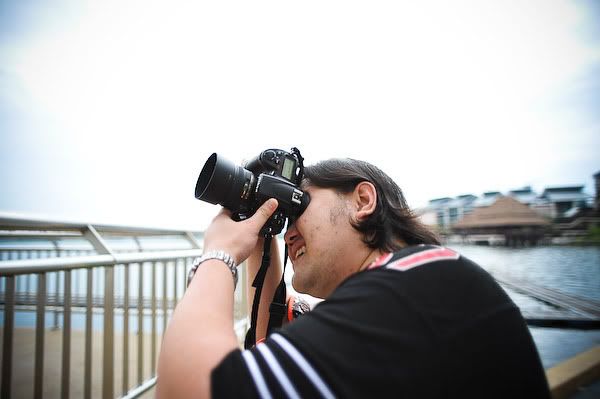 And Ian and I followed suit..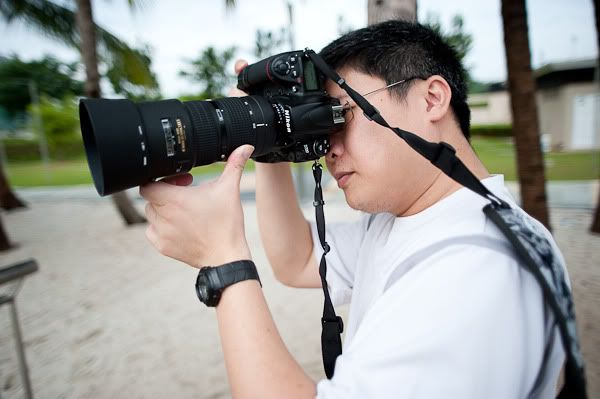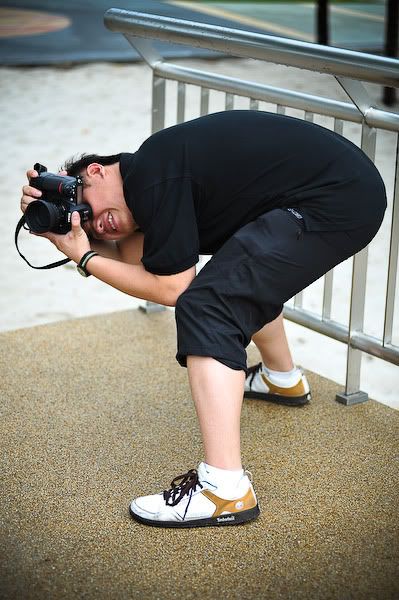 Strange how photographers have various stance when shooting something.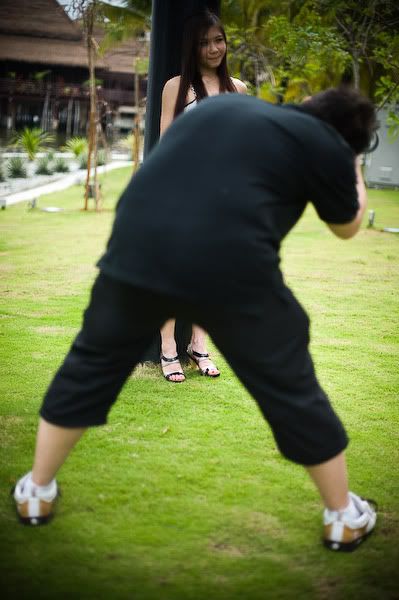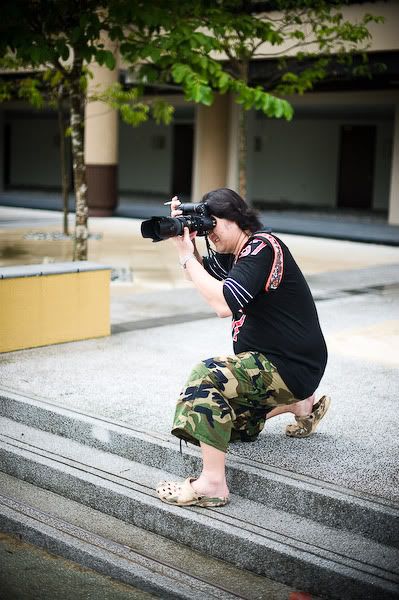 But it's all to get the right angle.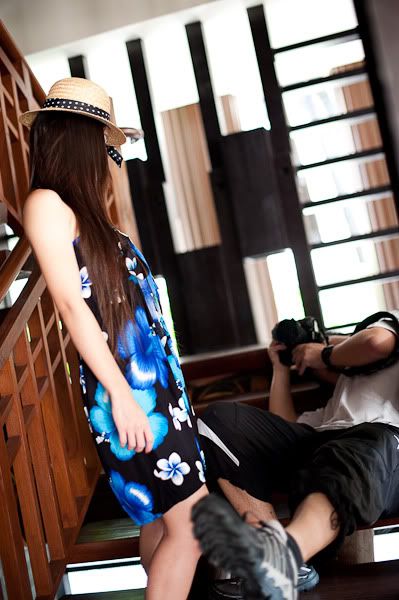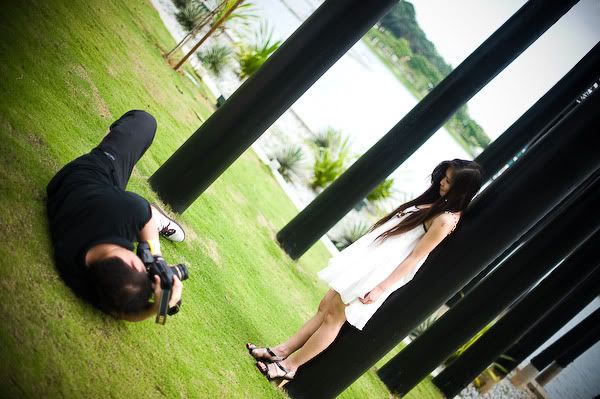 Here are some behind the scenes photos..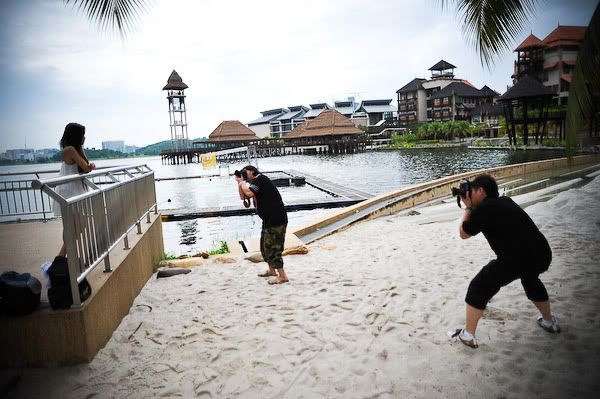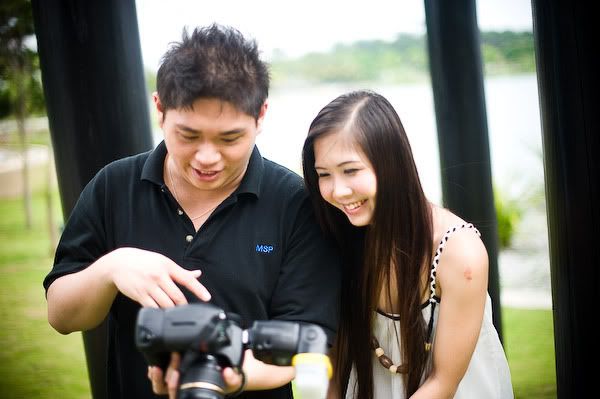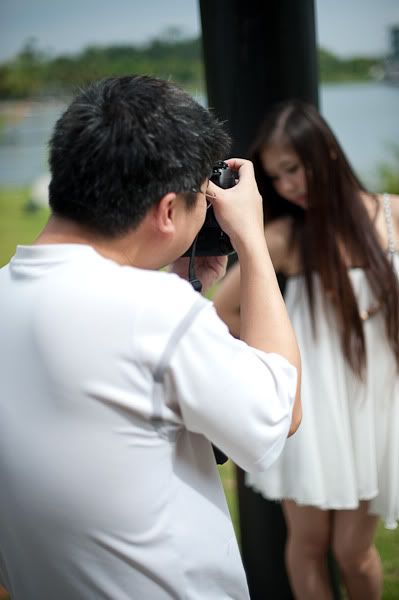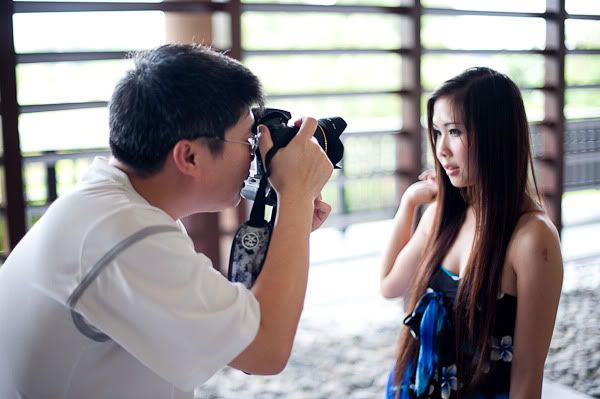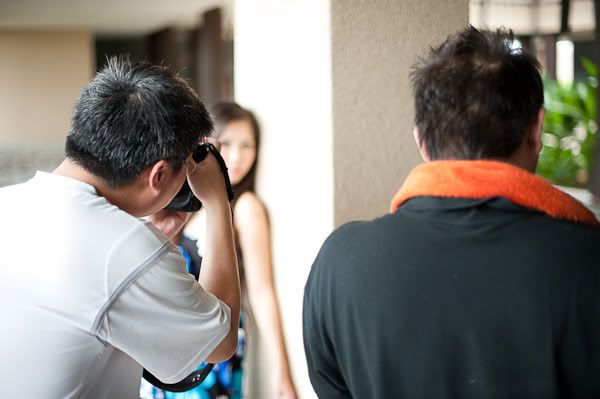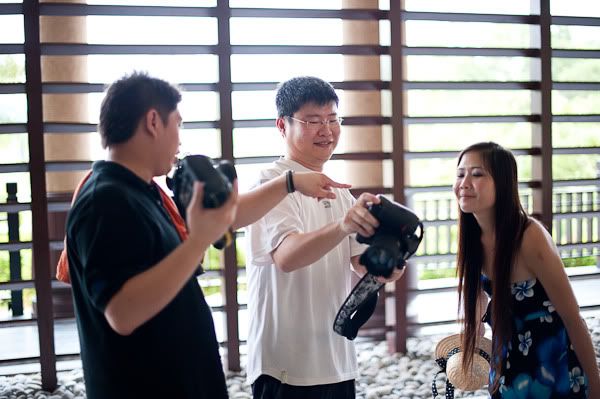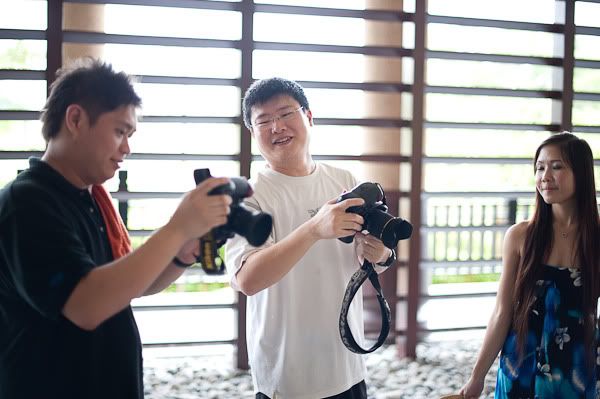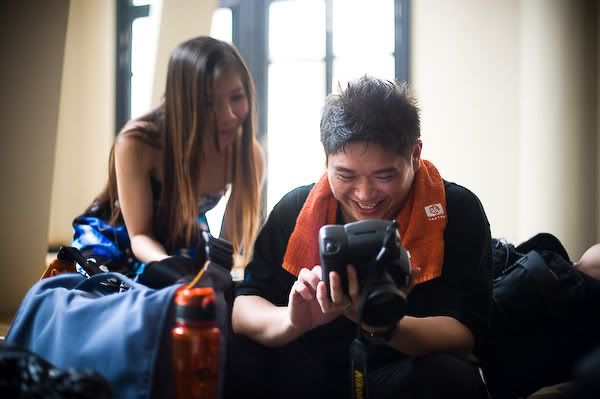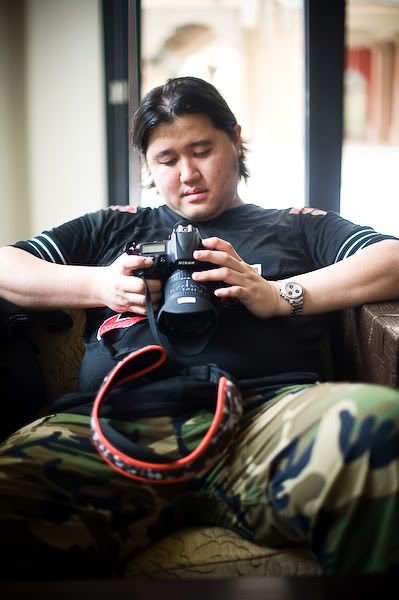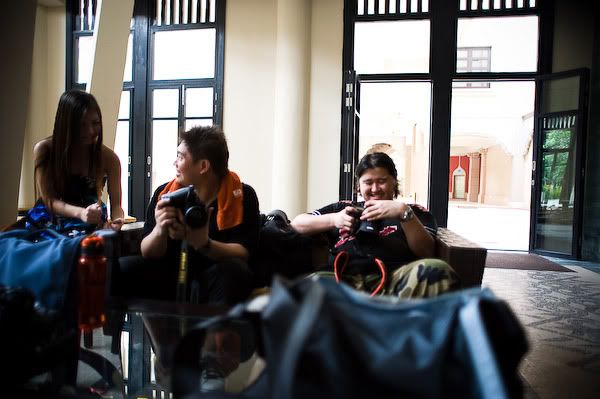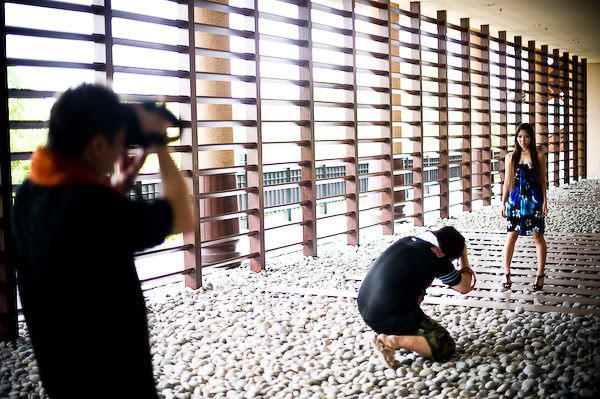 And remember.. in everything that we do.. we must have a little bit of fun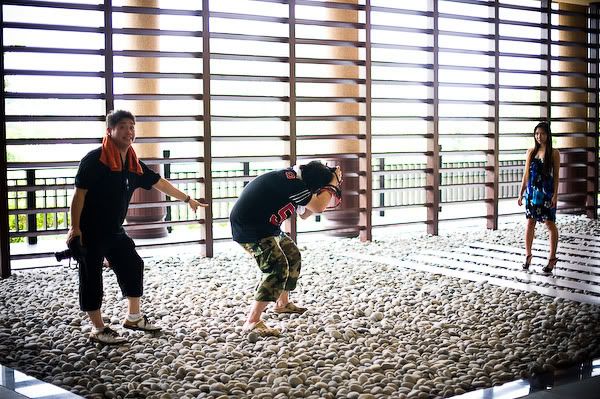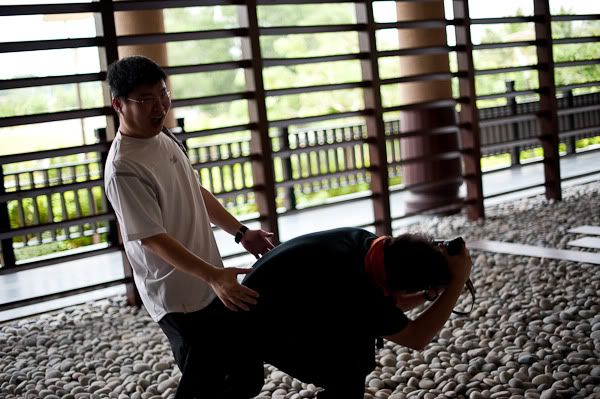 Check back soon for the model photos. Jason has got some POWER shots which you would not want to miss.
4 Responses to "A Day Out with MayC"