Imagine spending 1.5 hours with the two quirky yet extremely passionate about wanting you to have outstanding photos to bring home as memories. Here's your chance to experience Jason and John from FingerOnShutter. Oh.. not to say that we are such celebrities that you need to have a 'chance' to meet or hire us as your photographers. But a chance here meaning 'a very affordable' chance.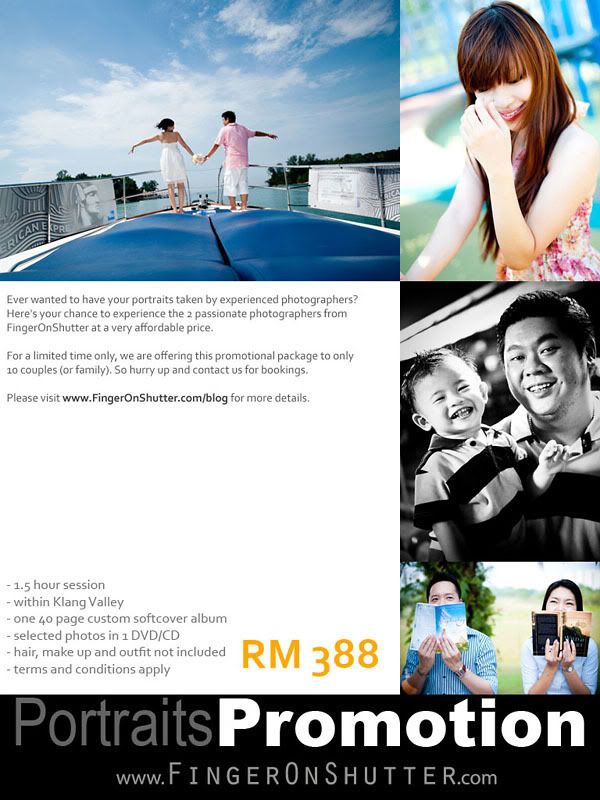 click on photo for bigger version.
For RM388 … nett… Jason and John will both take you on for 1.5 hours. Photographing you and your partner (or family). It's a no frills but fun photoshoot. So let's get together and see if we click.
So here's the deal. If you are interested, just drop us an email or just call us up directly to get more information. Just in case you do not know how dashing we look :
Jason Wong : jason at fingeronshutter.com
John Ling : john at fingeronshutter.com
Click HERE for more contact information.