You guys remember Paul and Eileen? It's been almost 2 years since we first met them and were assigned to cover their beautiful wedding back in 2009. Just to recap :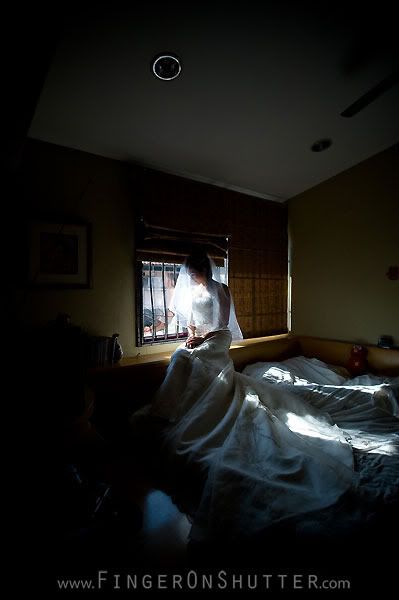 Here's Eileen in all her bridal glory by her bedroom window. The morning sun provided some beautiful lighting for this shot.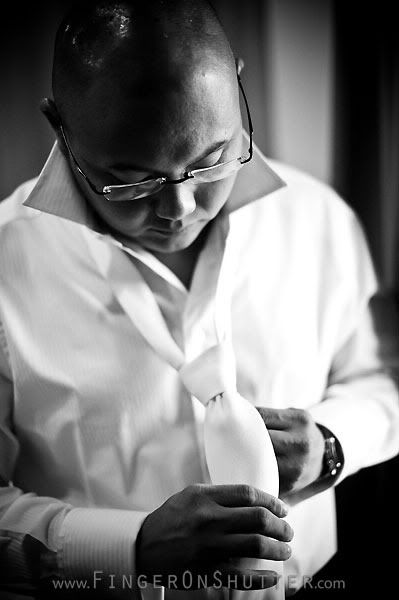 And here's Paul, getting ready to pick up his beautiful bride.
So anyways, a friend recommended this one particular shop located in Mont Kiara which serves delicious burgers. Being meat buffs, Jason and I decided to ask Paul, who is also a meat buff, and Eileen along. Plus.. another friend whom we have not hung out with for sometime. Several other could not make it tho. Next time ya
So early that morning we headed out. Firstly we had to meet up with another client to deliver their albums. Here are some "off the hip" lomo-(wannabe) photos of earlier in the morning :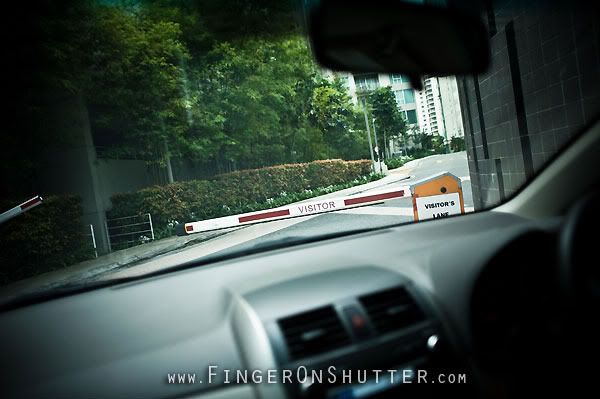 Arriving at client's place… security is rather tight… needed some verifications and stuff like that. Quite a nice place with a nice pool and a nice hilly greeneries by the side.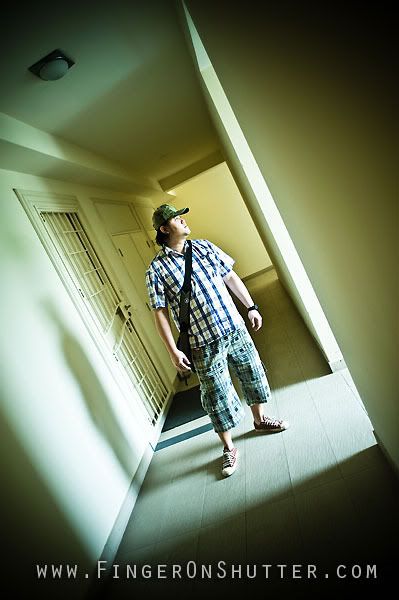 Somehow, we are attracted to lights. Not like like how them roos are so mesmerised by headlights, but rather attracted to how light falls on a subject. Jason is seen here putting himself as test subject for the late morning light coming into the condo's corridor.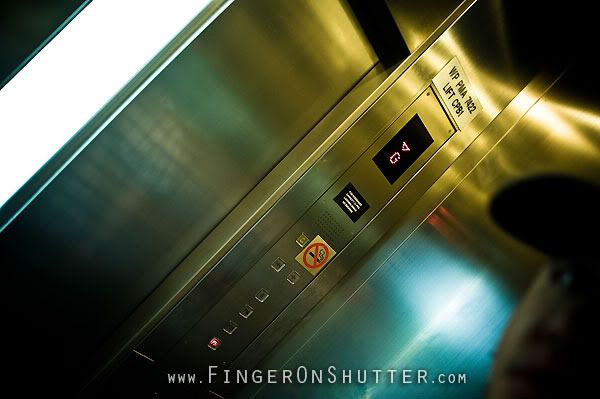 Finally… heading down the elevator.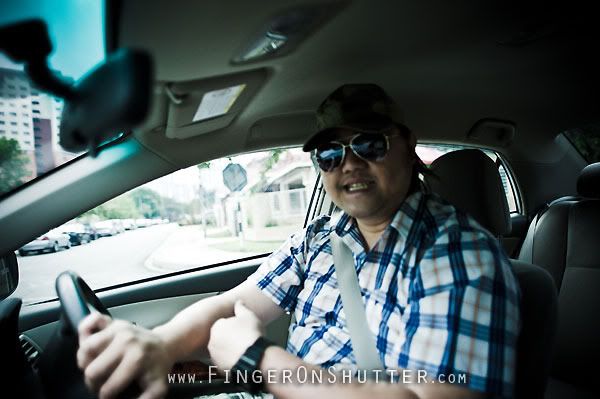 and see how happy Jason was when making our way to our burger appointment?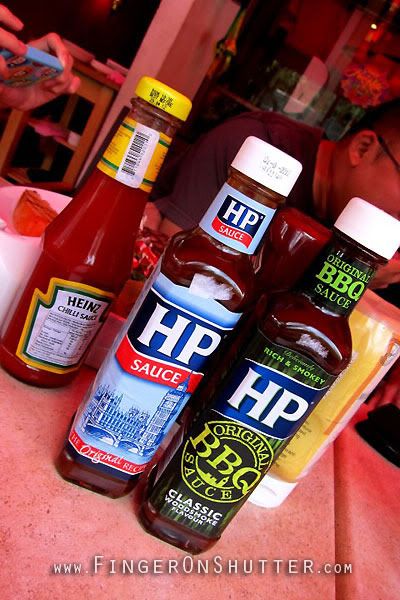 The place is called Las Vacas. It's a butcher shop where you can also order dine in where they will cook your cuts for you. Also available on the table are an assortment of fine sauces, including the very tasty Heinz Tomato and HP BBQ sauce. Extremely tasty.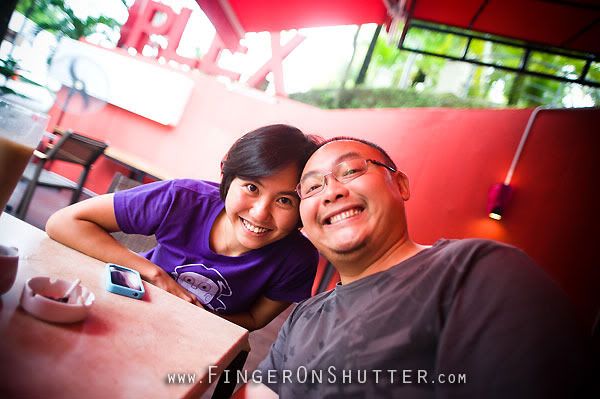 Joining us.. the lovely couple.. Paul and Eileen.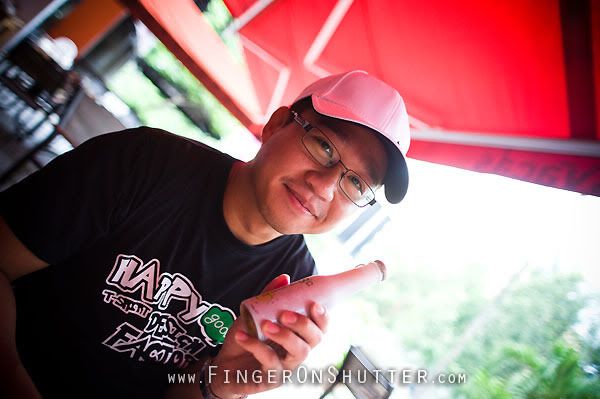 And… Dizzy. Who was also rather excited about the burger. But check out the ice lemon tea drink in a bottle. That's like one gulp for me and it's gone.
And the dishes ordered.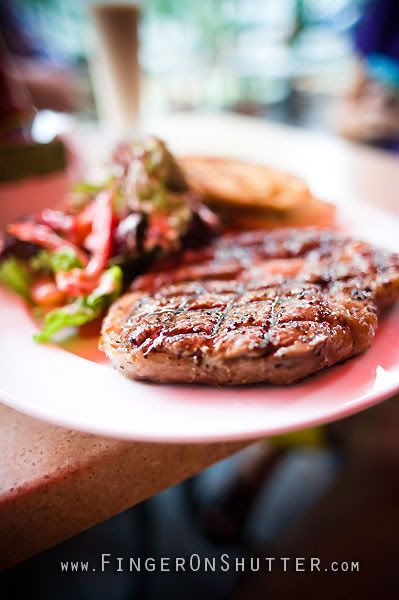 First up is Paul's 400gm Angus. Medium Rare!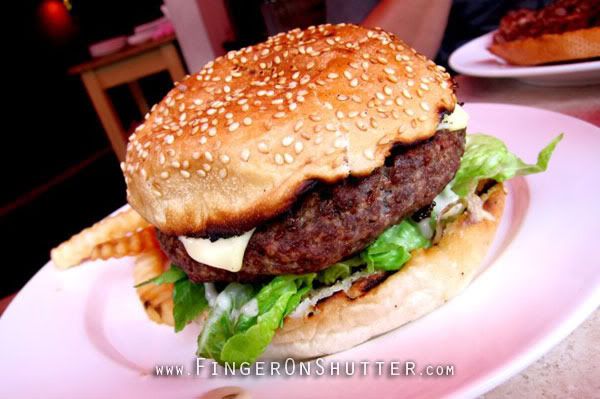 This is Eileen's 250gm beef burger. for RM20. I say it's rather worth it's weight!!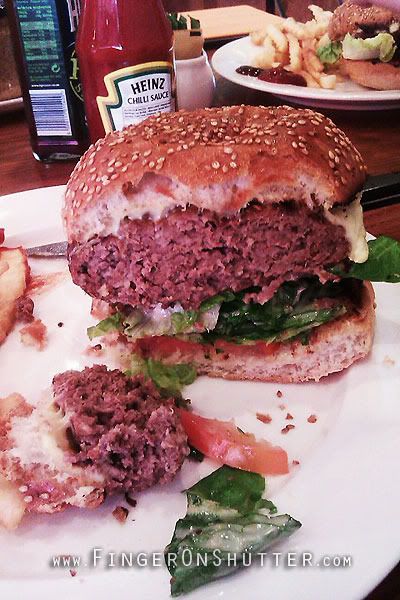 Check out the thickness of the patty. Oh.. and the oozing cheese.
And.. the highlight of the afternoon…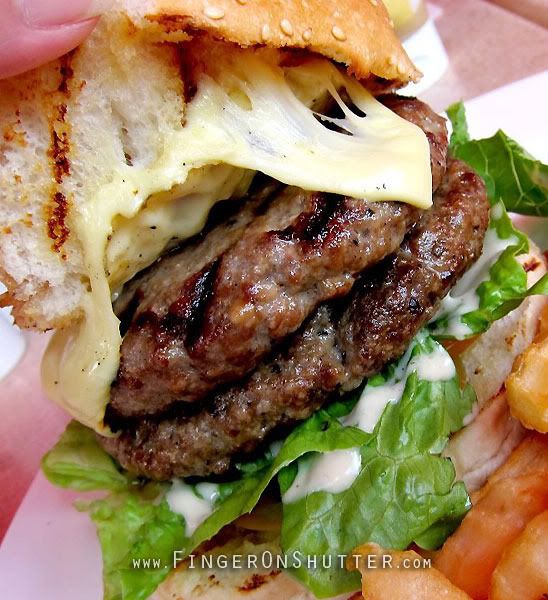 … the 350gm of lamb patties sandwiched between a layer of fresh greens, fried egg, cheese and two buns.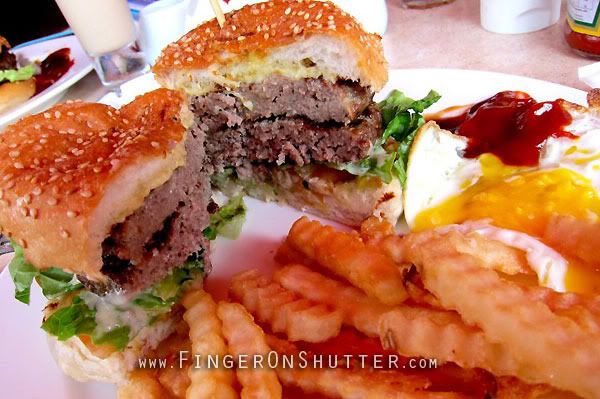 And served with fries.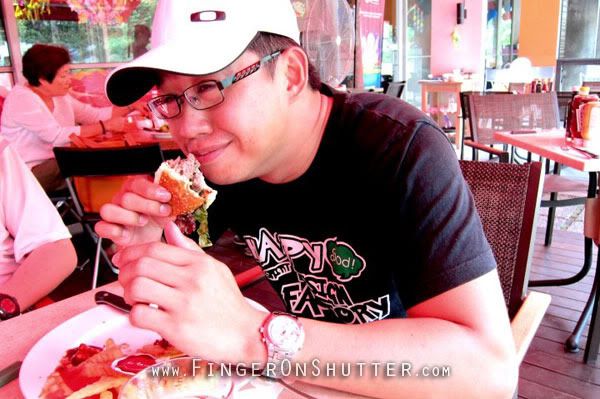 Dizzy had a slightly hard time finishing his burger with all it's 350gm glory. But he managed to finished it anyways. *clap clap clap*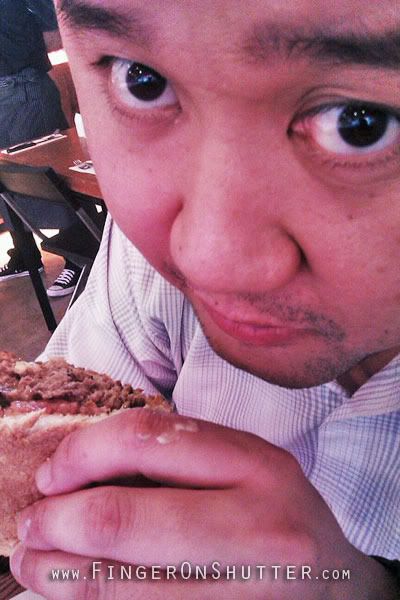 And here's Jason definitely enjoying himself.
It was nice catching up with Paul, Eileen and Dizzy. We should do this more often
Till the next time. We have some wedding photos to show you guys. Stay tuned!