We were invited to be part of a media familiarisation trip to Langkawi, and we were very happy to oblige. It was in conjuction with Berjaya Air.
Part of the team posting next to our aircraft, the ATR-72.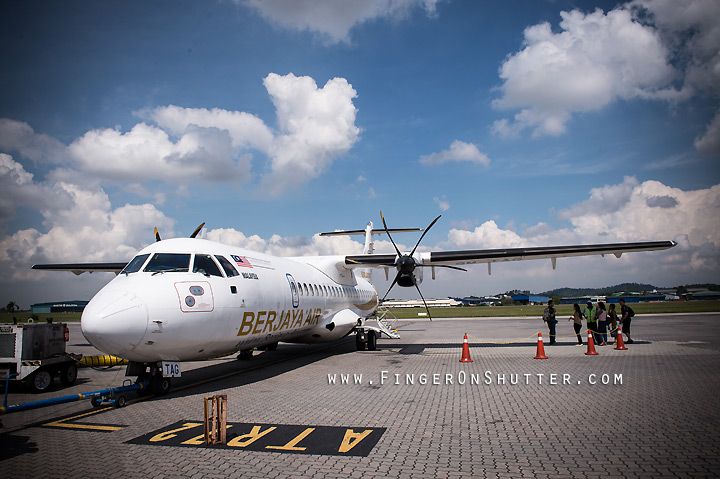 A very good looking aircraft. And it looks like a slammed aircraft, riding so low with it's underbelly almost to the ground. No need for special step ladders.
We were given earlier access to the aircraft to take some shots. The interior is a very typical interior, and comfortable.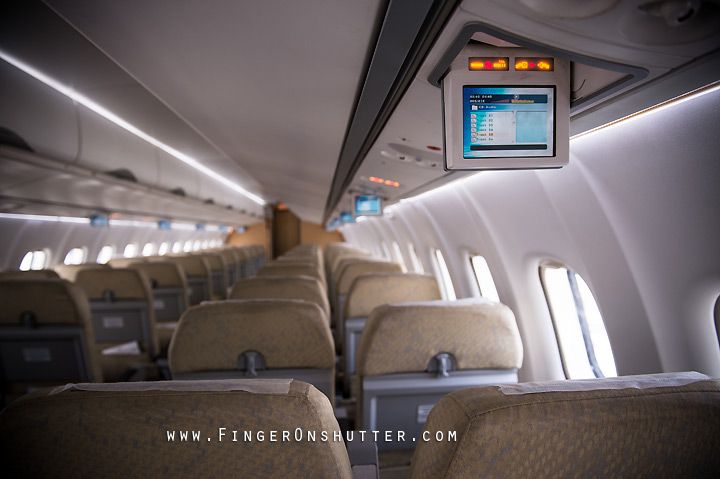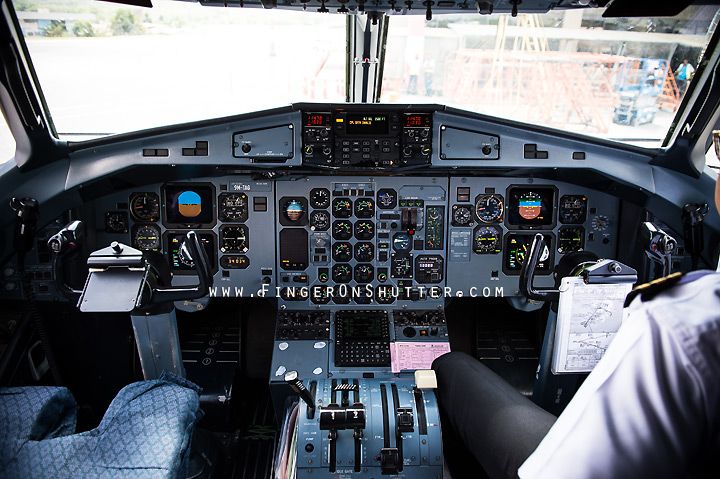 It's not everyday that you get to go up to the cockpit. And if you think you have limited space, wait till you check out the cockpit.
And soon, the plane was filled up..
And we were on our way to the land where beer is cheaper than coke.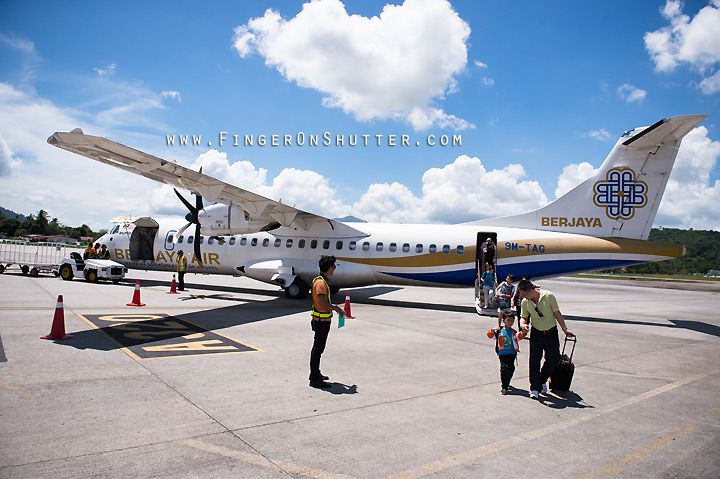 Clear blue skies greeted us when we landed in Langkawi.
The first thing we did was to search for food. Our gracious host brought us to this restaurant which serves lots of varieties of dishes, all spread out along long tables. You just pick and choose the dishes you want. Much like 'chap fan' concept.
Next thing, logically would be to hit the duty free stores. And the first thing was…. non other than a refreshing bottle of chilled premium beer. Very much needed, considering the heat of the day!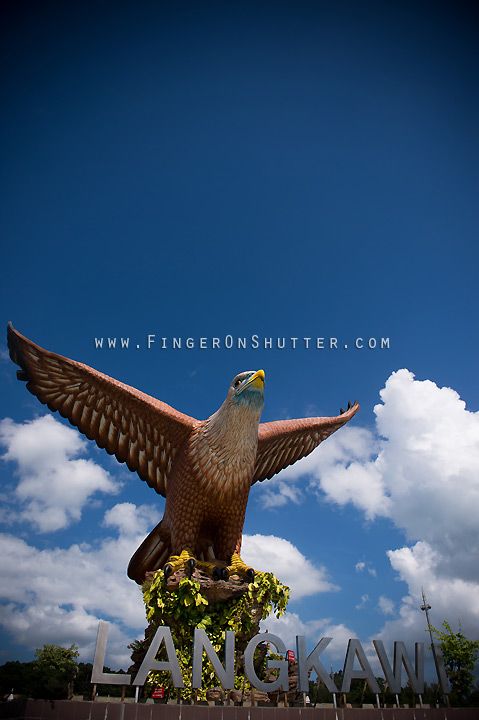 No trip to Langkawi would be complete without a visit to this location.
Sorry, we could not help it.
We learnt a few things during our visit to Langkawi. The most important is that, it's going to be very hot and humid over there. So make sure you drink lots of water. Water, not beer. Although consuming beer brings much relief from the heat, but water is still crucial.
The second important thing to remember is to rent a car with a nice powerful airconditioner. Our host has had enough experience to pre-order a rental car with powerful and very effective and efficient air conditioning system. A much welcomed feature.
Alright, next up, we headed to a nearby river launching jetty where we boarded a motorised boat and headed up a river.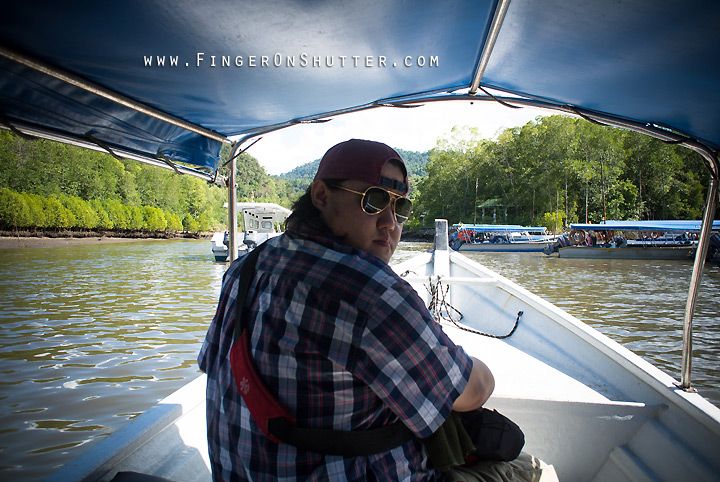 Jason seems to be settling in quite well.
On the other hand, loves being on a boat.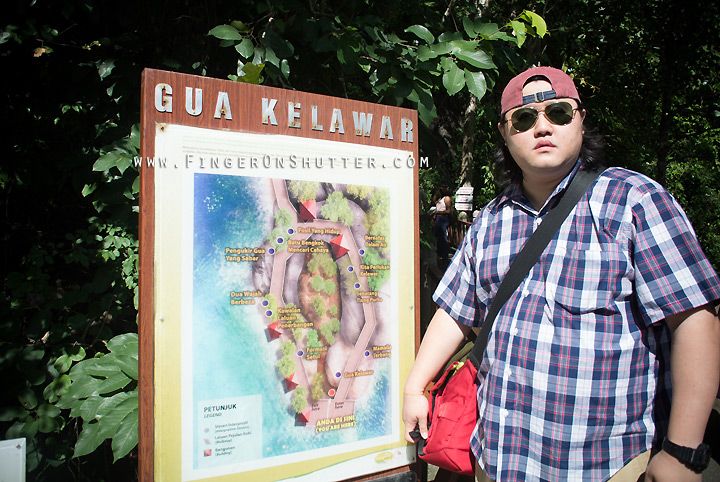 This is the first stop of our boat trip. Bruce Wayne would be rather comfortable here.
Would be much better if we had red filters for our torches. Apparently red light does not affect much on nocturnal animals. The cave walk is just a short one, with a couple of low overhead where you need to crouch and basically duck-walk under them.
Next up is this nice little fish farm.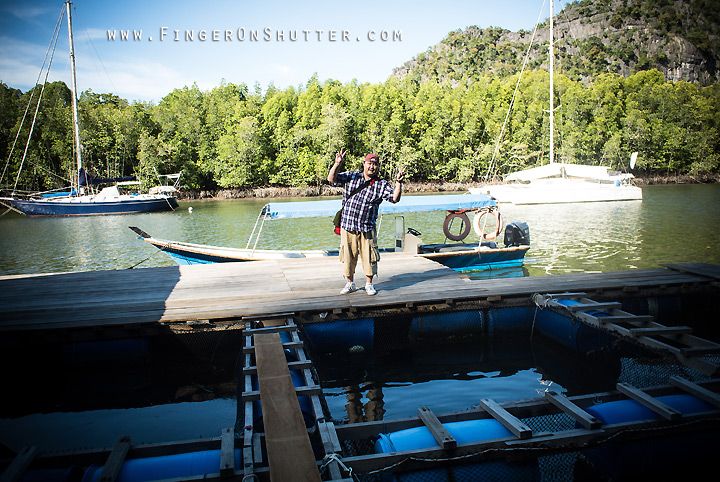 Jason getting much more comfortable on water. HAHA. And that's our boat behind him.
A lot of different species of marine life is kept here.
Including this very friendly ray. Just put your hands near the surface and up it comes.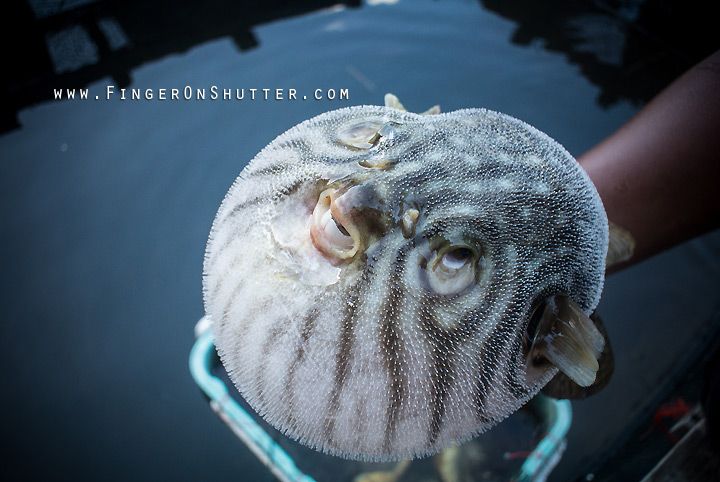 The blow fish?
They have sharks as well. And if you dare, you can touch them too. Of course, all the while with the keen eyes of the handler close by.
We went out all the way, until our phones actually registered itself on a Thai carrier.
This is one of the islands on the 'outskirts' of Langkawi waters. After a while, with rough open seas and hot weather, most of us were rather drained. And we have yet to checked in to our hotels.
So we headed back to the jetty, and checked into our hotel for a much needed air conditioning and a nice shower! .. and dinner later that night.
Check back soon for more interesting stuff we did in Langkawi.