It has become some what of an annual trip for us at FingerOnShutter, the annual Bangkok trip. Basically it's more of a foodie trip, but we usually coincide our Bangkok trip with one of the motorshows. It's either the Bangkok International Motorshow or the AutoSalon show.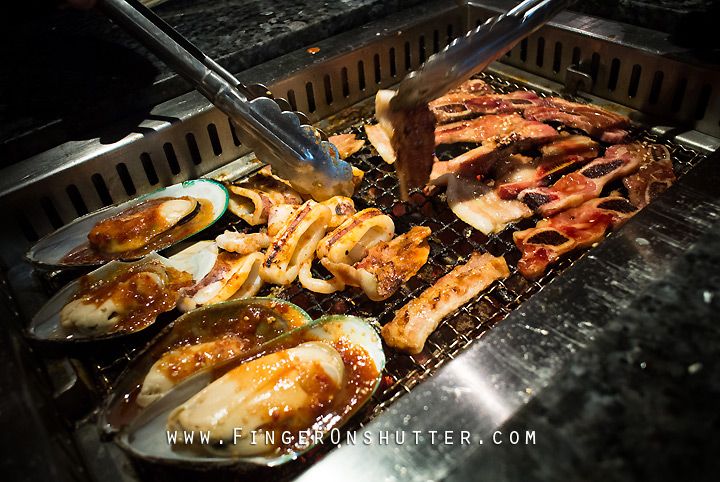 Anyways, we time our trips so that we have both food as well as our other interest, motoring.
The motorshow is one of the main attractions of the year in Bangkok. The other attraction, which coincides with the Bangkok AutoSalon is the Bangkok Food Fest. Now that's a whole other story. Maybe we shall try it out next year.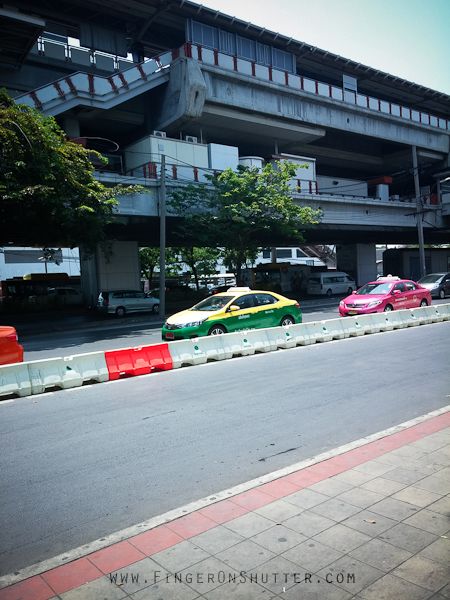 This year we tried to use the public transport to head to the motorshow venue. It was an extremely hot day. And being clueless on the transportation, especially the bus from the BTS station to the venue, we were left sweating in the sweltering heat of the day waiting for the bus we were unsure if it were coming our way. We ended up hailing a cab instead. So if anyone knows how to get to the venue using public transportation (not cab), please do let us know.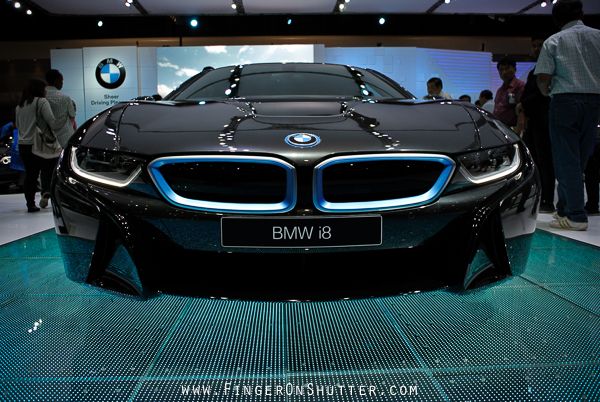 But once we were there, we were treated with wonderful sleek models!!
Both cars and the ladies
And yes… despite the stereotype, they are all ladies. Unless you like ahquas, then you had better look elsewhere. HAHAHA.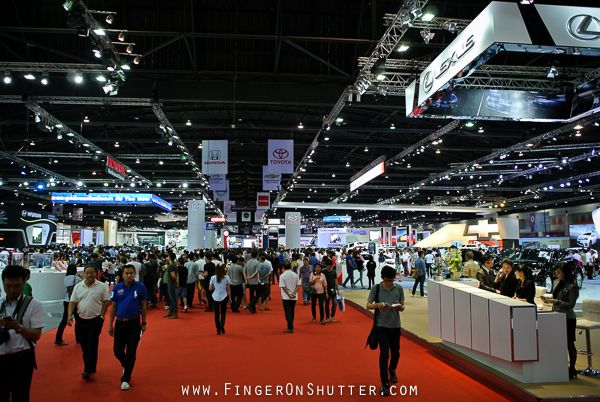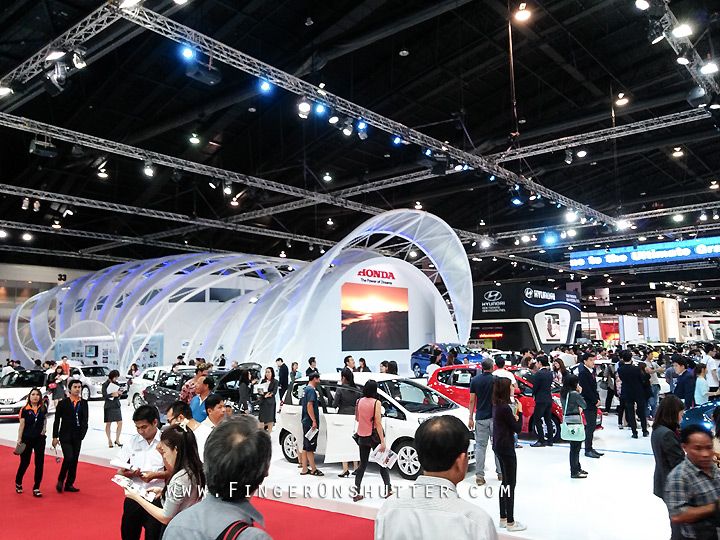 We were there on a weekday, which may explain why there were less visitors. But there were still a lot of people as you can see here.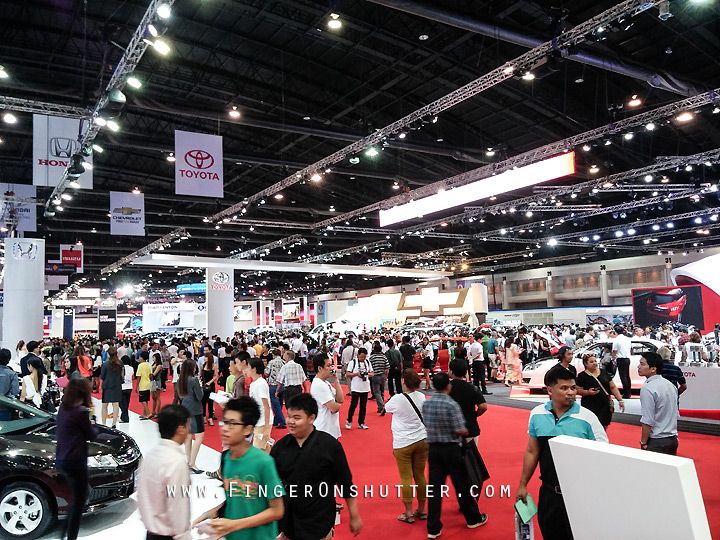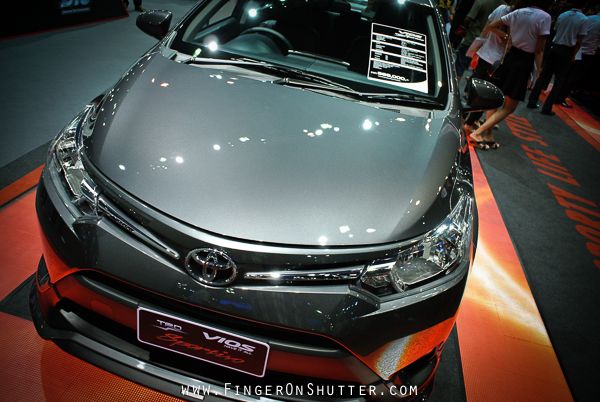 There were lots of car models on display, many of them the latest models or upcoming models. Very interesting indeed to be able to see 'in the metal' these new models.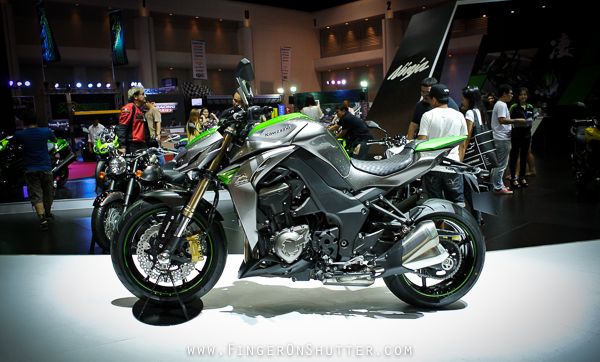 There were also bikes.
Interesting bikes..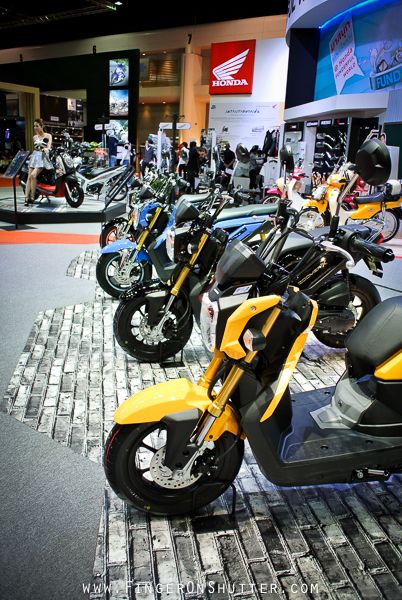 Scooters…
And a display of older bikes, like this Yamaha 100 Sports which I used to ride.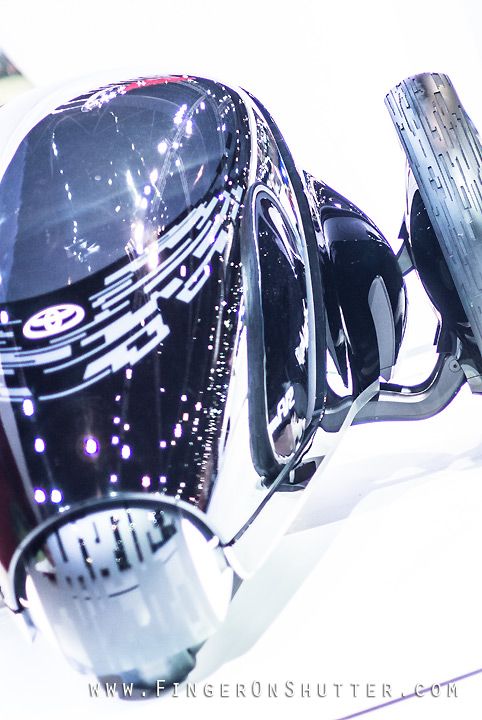 They showcased future bikes as well.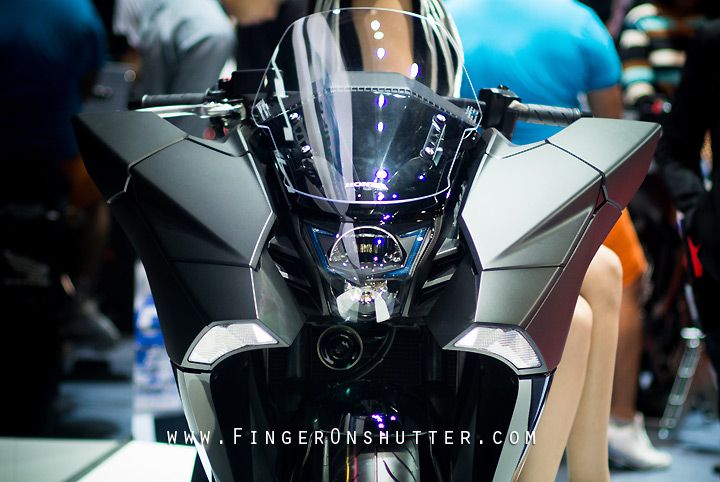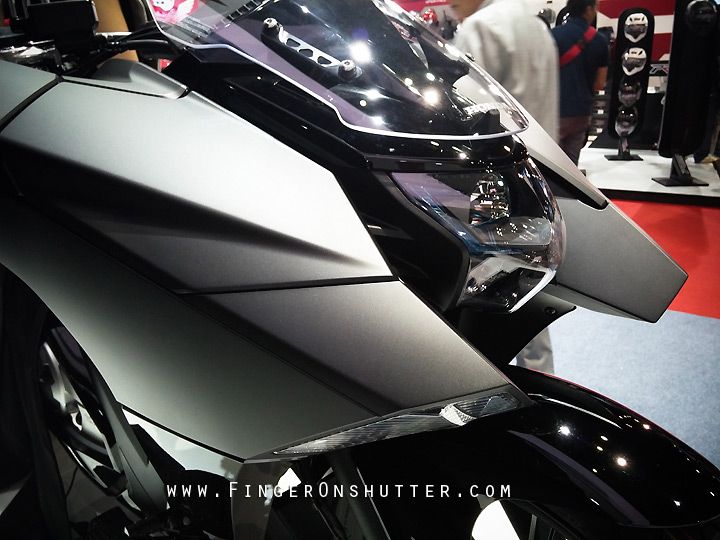 Like this Batman style bike.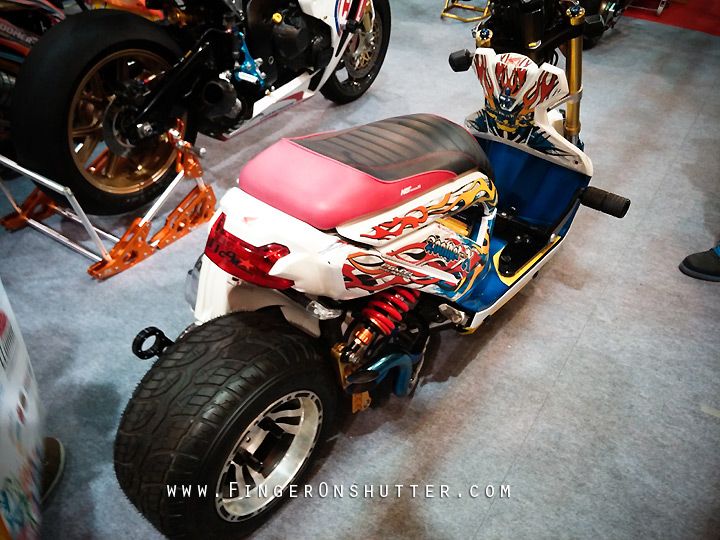 As well as very interesting, and cute, modified scooters like this one.
Enjoy the rest of the photos below.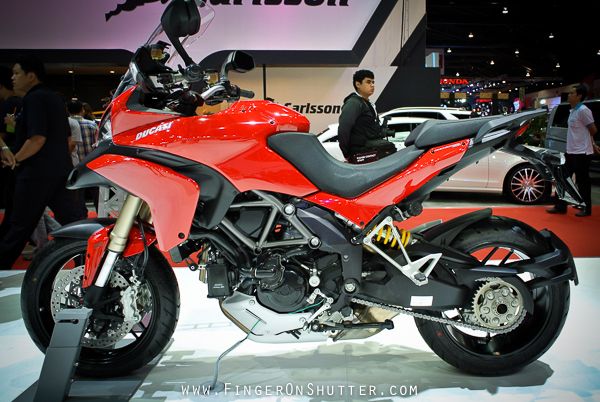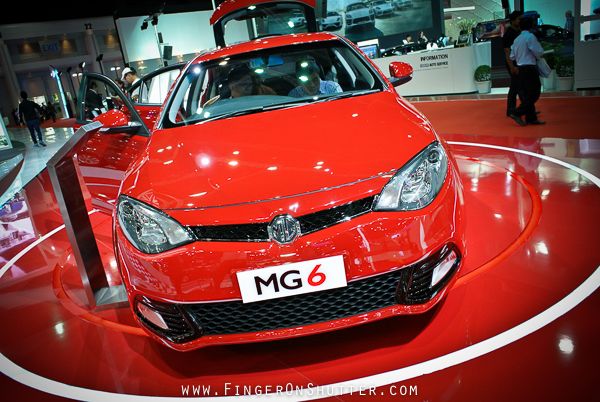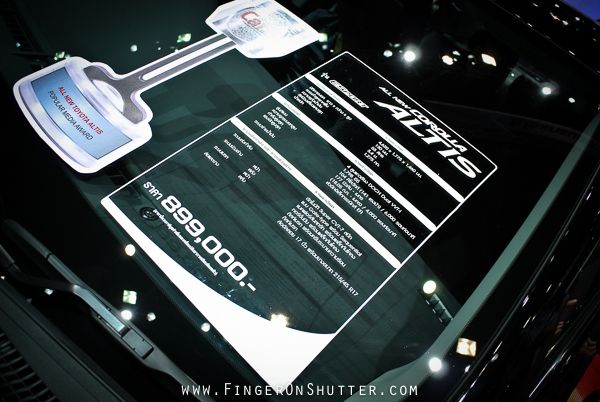 This is a very interesting shot… hehe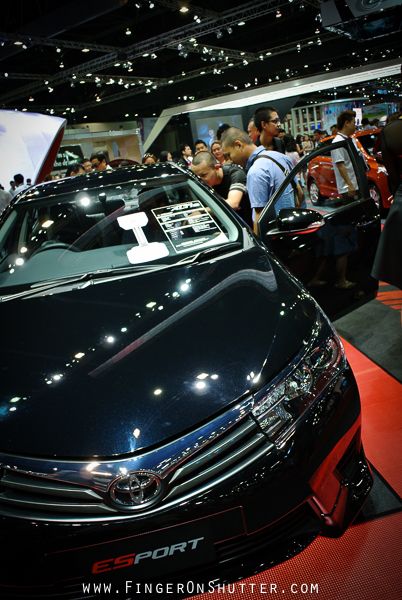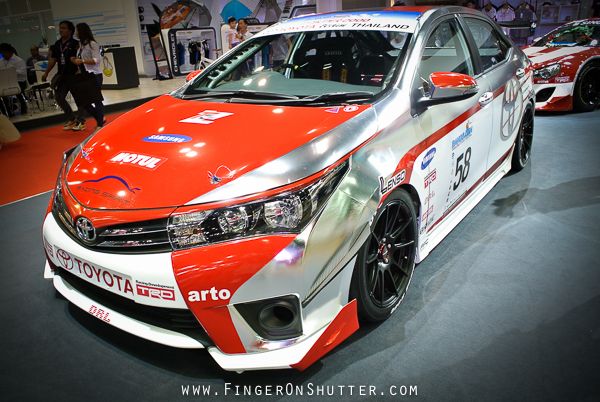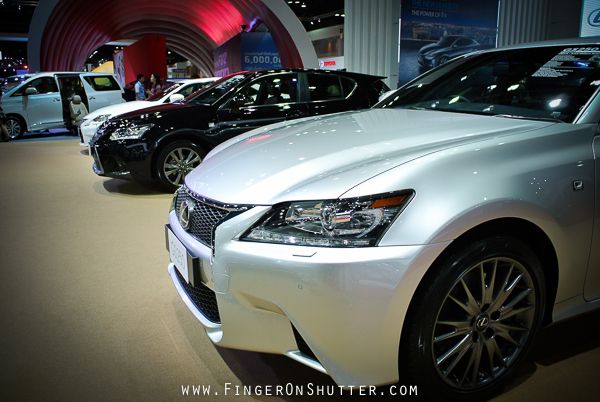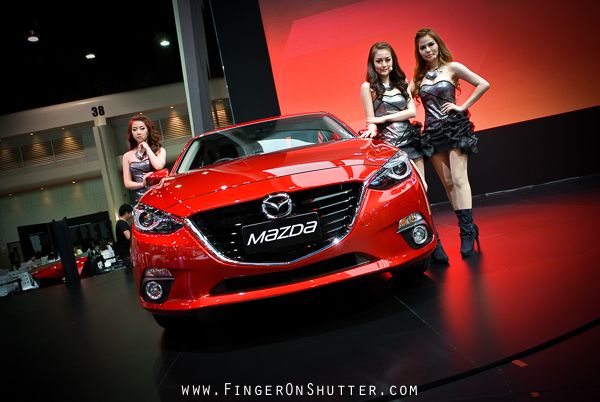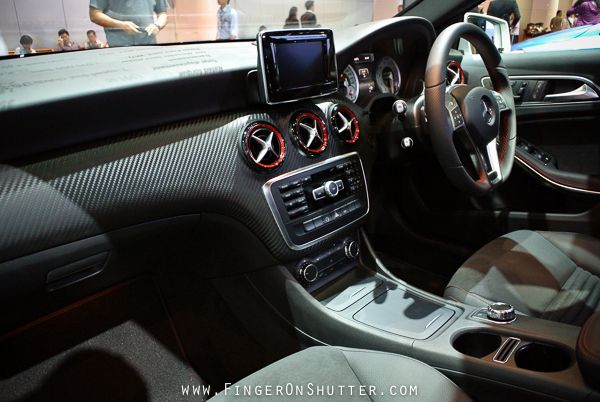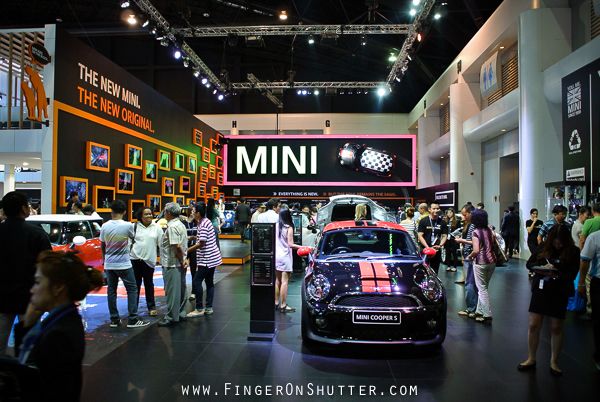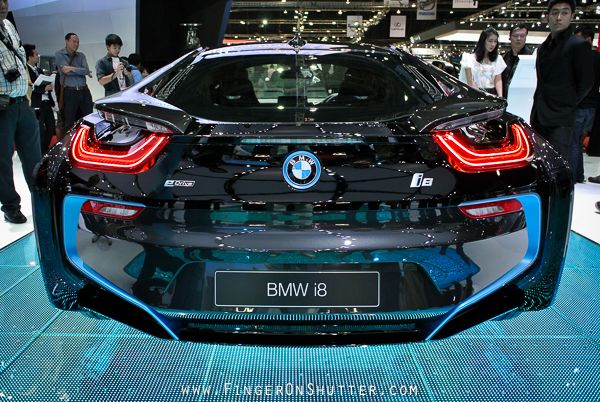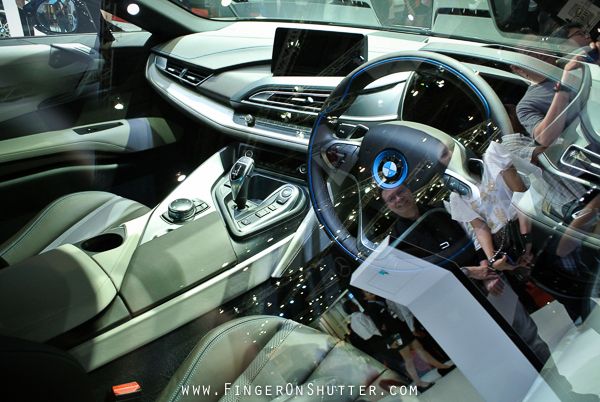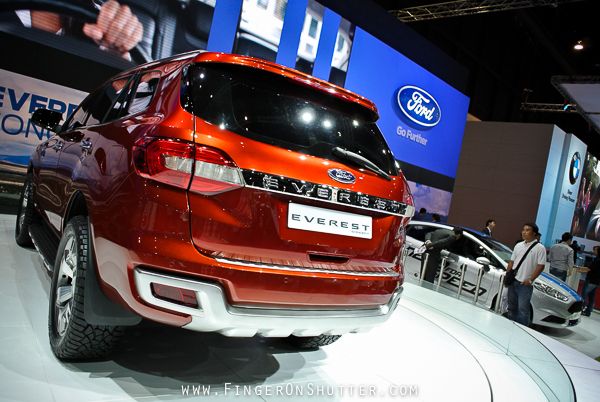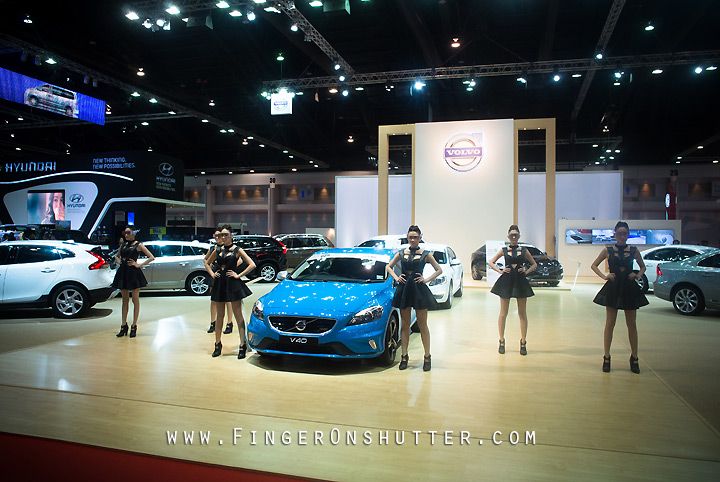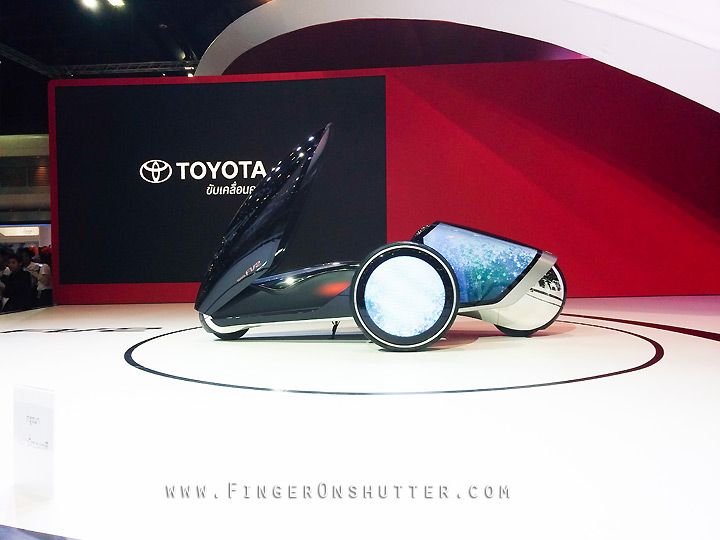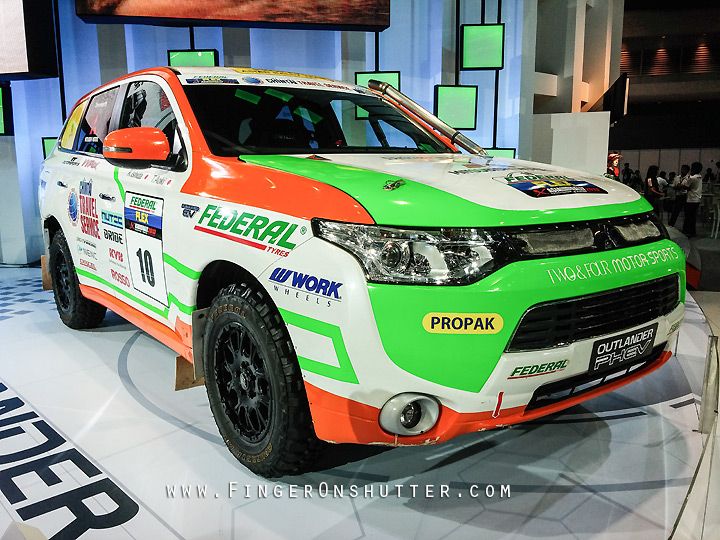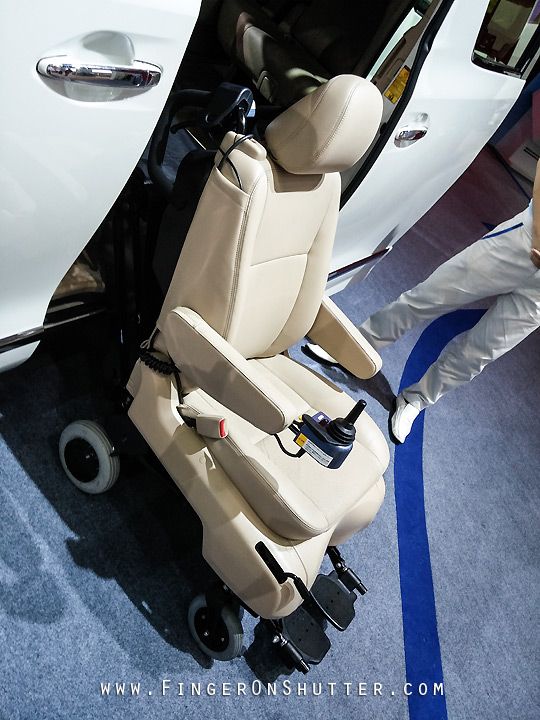 This is a very interesting thing… a car seat which doubles as a powered wheelchair.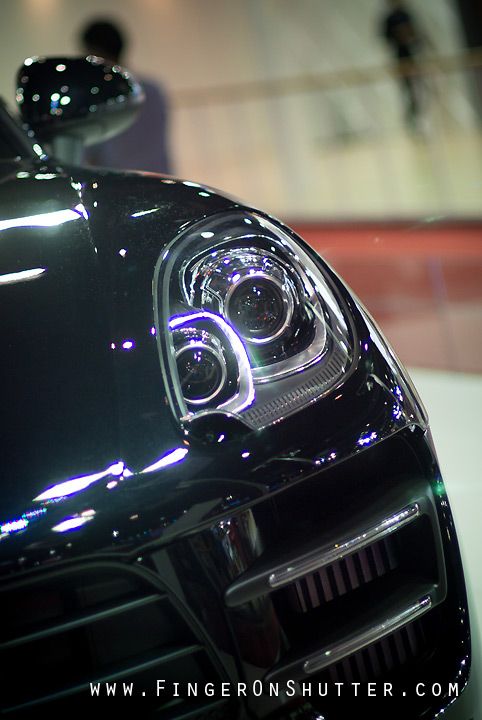 All in all, it was a very interesting visit to the motorshow. For your additional information, the entrance fee was… and probably will be for next years to come… 100baht.
That's all for the motorshow… wait for the next blog..  where we showcase a bit on the motorshow's model…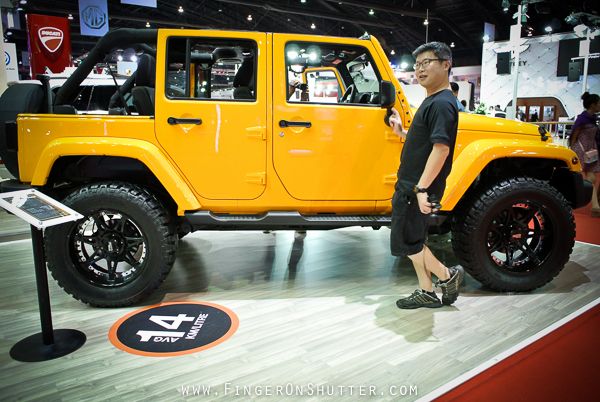 oopps…
We meant models like these..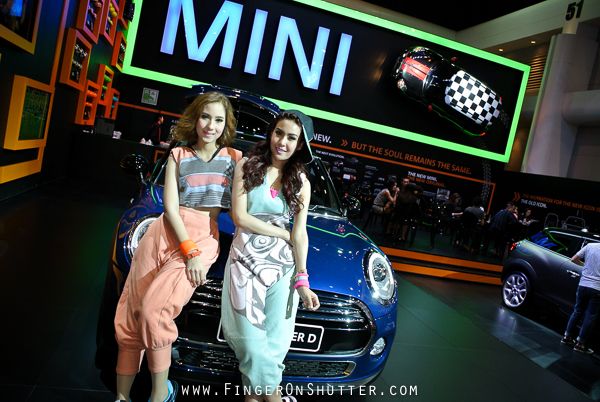 Stay tuned!