Both Jason and I are suckers for crabs. But crabs are not cheap. The restaurant near my place charges RM80 per kg for crabs. Other places are also within similar ranges. Most of them RM80-90 per kg. Cheaper alternatives are around RM60-70 per kg. And we eat a lot of kgs of crabs at one sitting. Usually a table for 4 would require at least 4kgs.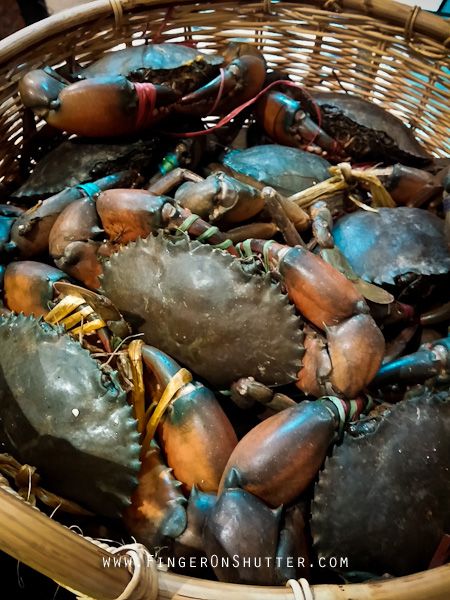 Then recently we got news of a promotion in town. The Parkroyal Hotel is having a seafood buffet, specialising in crabs for the entire month of August. And for RM85 nett, we get to feast on various types of crab dishes. We called up and made a booking immediately. It was a good thing as well, it was a full house that weekend.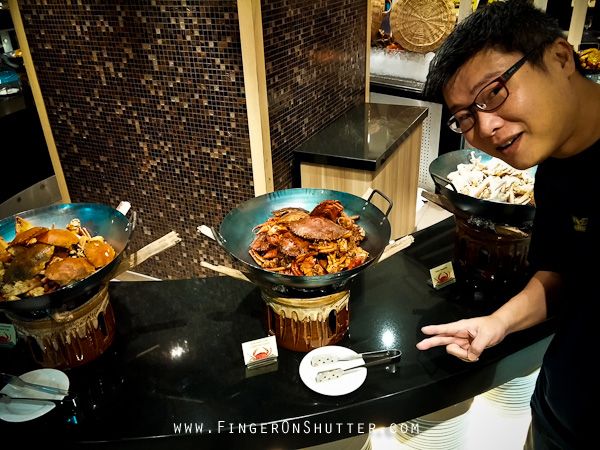 The buffet starts from 6.30pm all the way until 10.30pm, a good solid 4 hours to savour the various offerings.
And there was quite a good spread as well. This includes softshell crabs. Others are salted eggs, sweet and sour, chilli, kamhiong and so on. Too bad they did not have salted BBQ crabs. That would be splendid.
Don't mind me, I was happy to see the various crab dishes I was about to devour.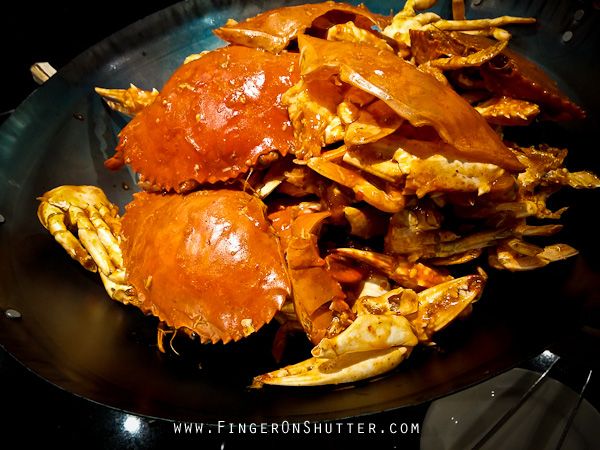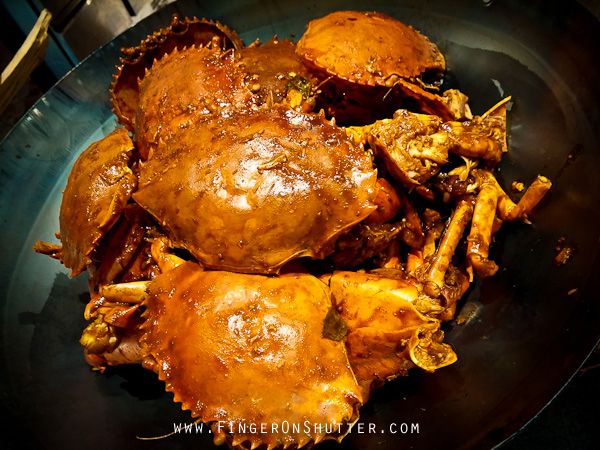 Of course, there are other dishes and not just crabs.
like oysters, prawns and a bug…. Some sort of prawn.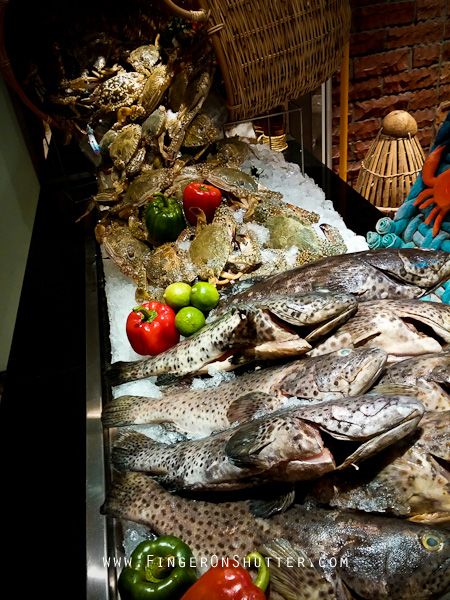 And each table gets a nice freshly steamed groupa fish dish. Quite tasty.
There also this. I forgot what it is called, but basically a whole fillet of salmon cooked in pastry. It was delicious!
They also offered freshly squeezed fruit juices! Wonderful! Only thing is that you have to wait for your juice. You take a basket and put in it the fruits you want juiced, then you take a number and continue with your crabs. Peak times will take you about 30-40 minutes to have your drink ready.
All in all, it was a good feast. I particularly enjoyed the sweet and sour crab, as well as the chilli crabs. We had a good fill, and the deserts were not too bad. We had a good portion of ice-kacang and topped it up with ice cream. And the best thing was that there queue at the buffet line was not over bearing.
So if you fancy crabs, RM85 nett per person is quite worth it. And do not forget to have your parking ticket validated for RM6 flat rate. It's not going to be cheap as parking charge is RM4 per hour!!