Bryan and Sherene is such a sweet and nice couple. They are warm, friendly and fun to be around. So it was no surprise that their wedding was a real joy to photograph.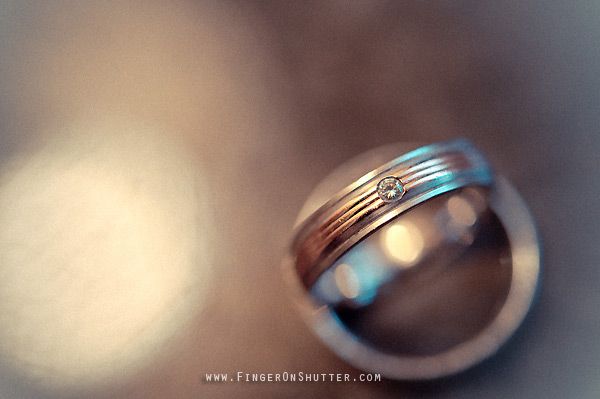 This wedding saw one of the most fun encounters between the groom's men and the bride's maid. Both sides filled equally with fun. The bride had a bevy of pretty bride's maids while the groom had his team of zany brothers, eager to take on the challenges which awaits them. The result was a great fun time and a great retrieval of the bride.
By the way, there's a slideshow after the photos. So do continue all the way to the bottom ya!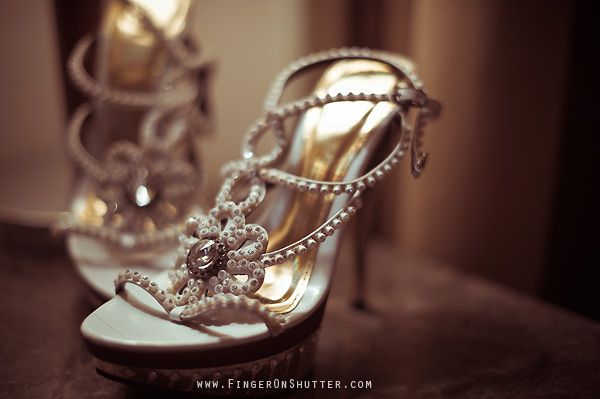 As you can see in the following photos, our cameras love them as both Bryan and Sherene are naturals in front of the camera and this made our job so much easier.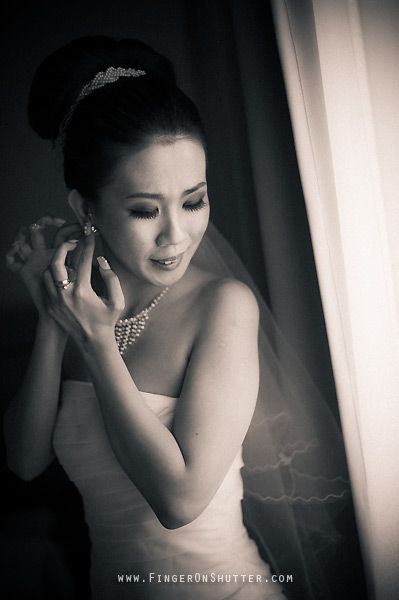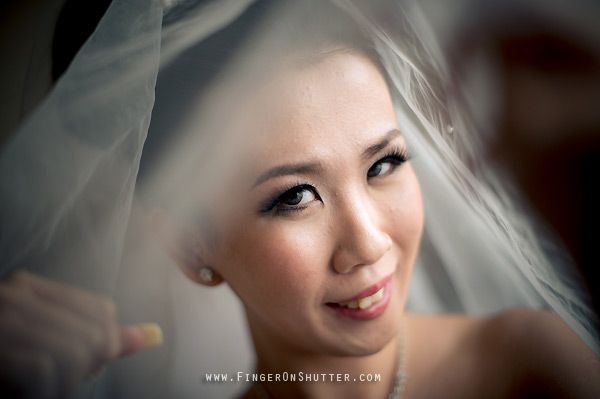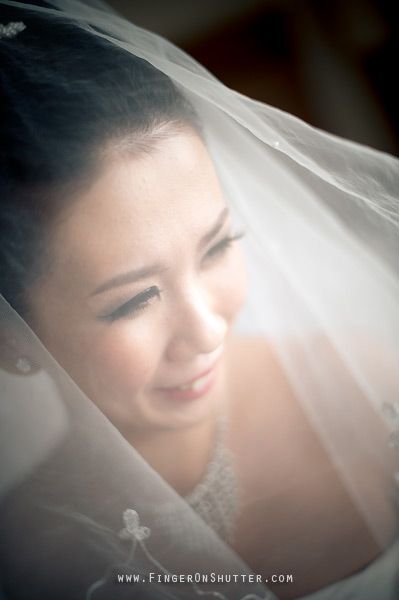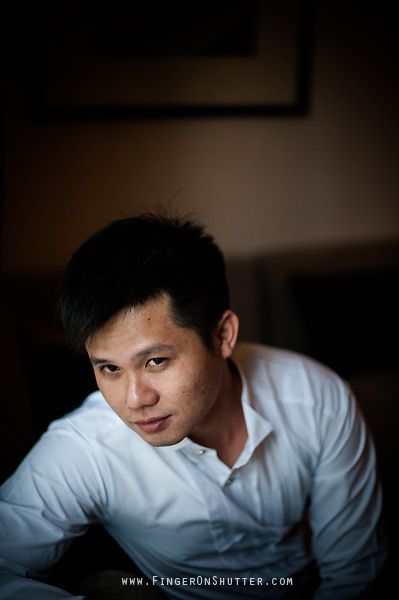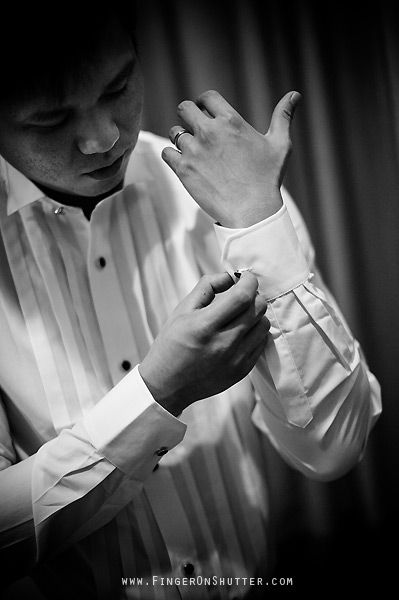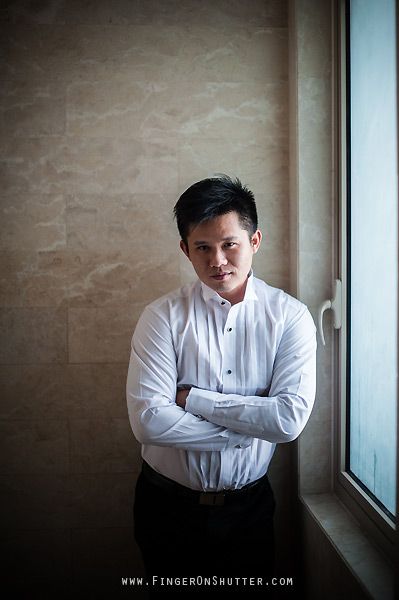 The day started early in the morning as usual. The cheerful bride was extremely excited while the she prepares for the day ahead.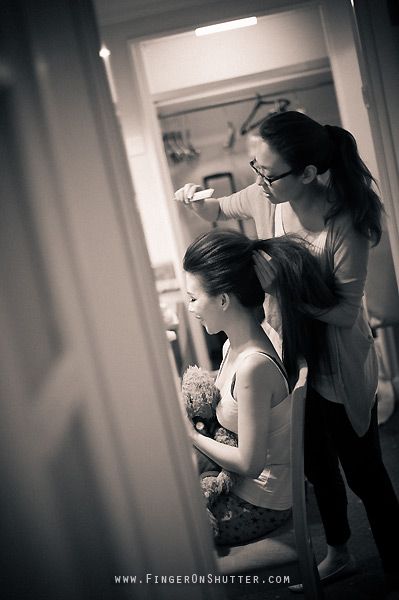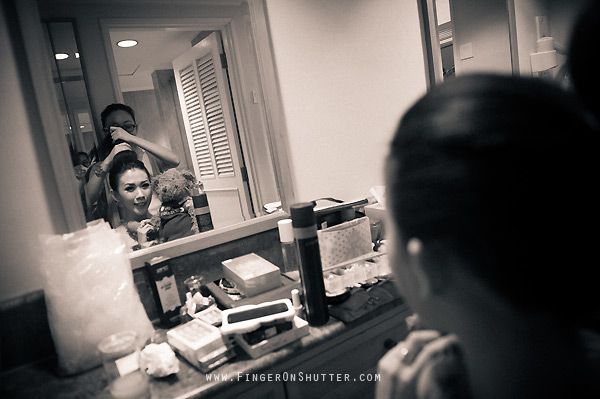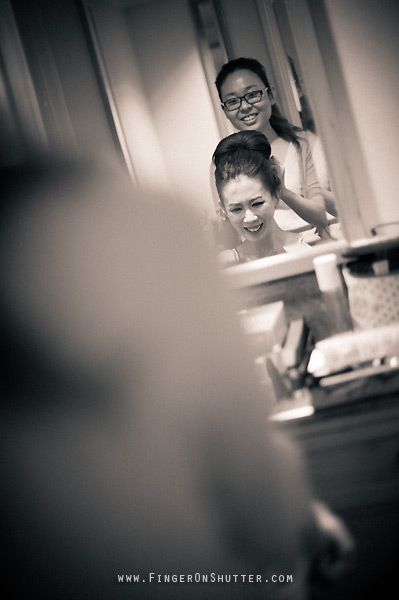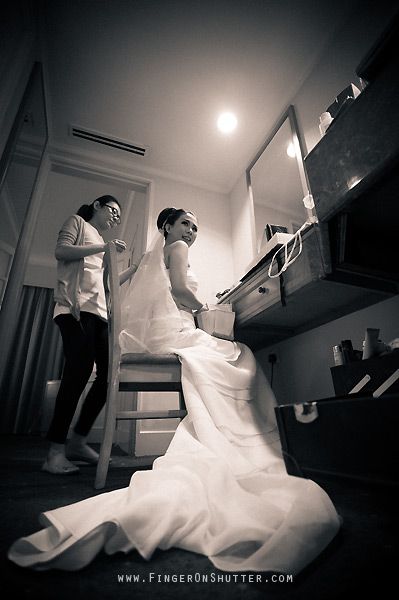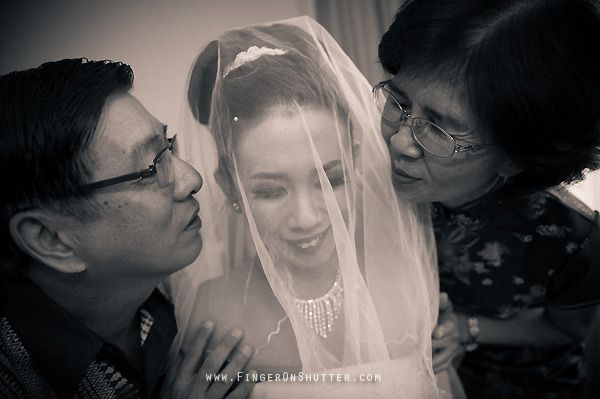 And.. after much preparation..
… they were all set and ready!!
On the groom's side….
The groom and his brother's were all set to face the fury of the bride's maids.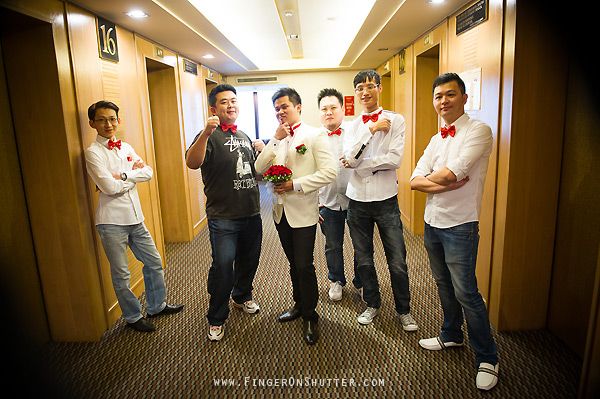 This was just before all the fun started. All prim and proper!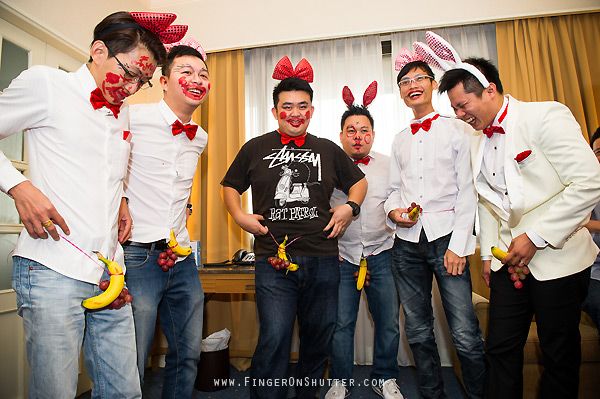 And this was during the games. A bunch of fun and very sporting fellows.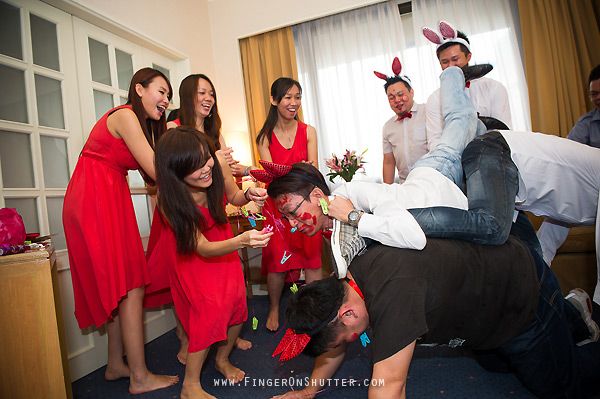 I could not help myself from laughing during the games. They were really into it.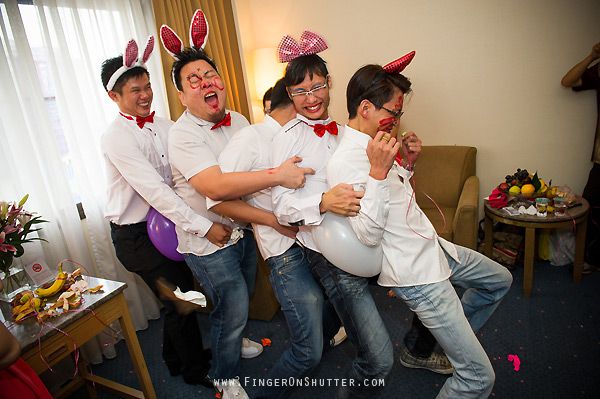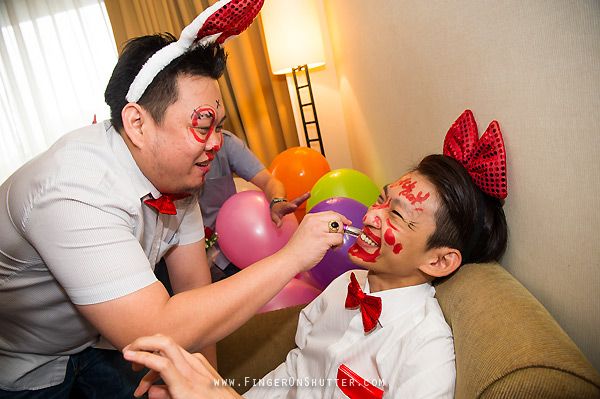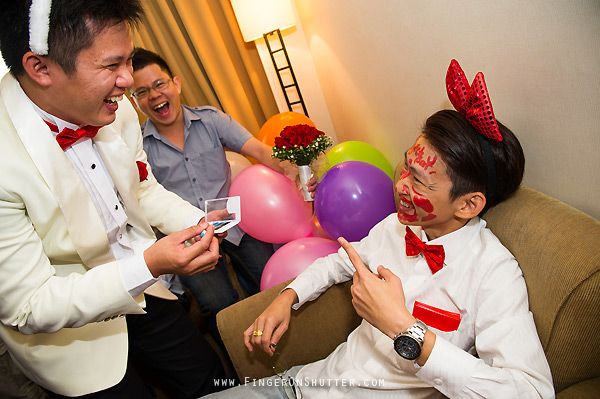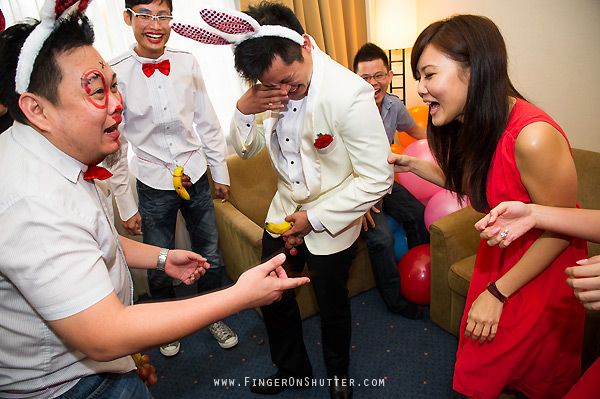 After much fun, laughter, screams and painted faces… the groom left with the bride!
And made their way back to the groom's place.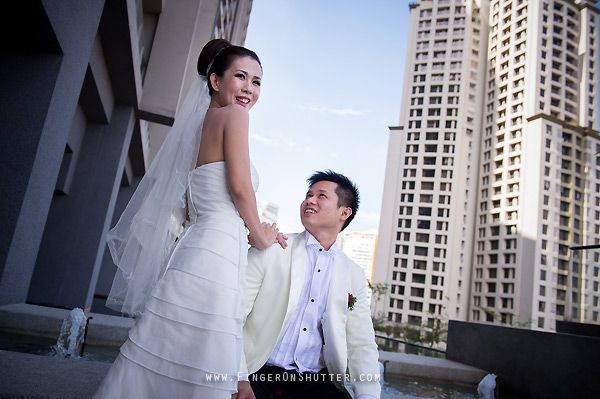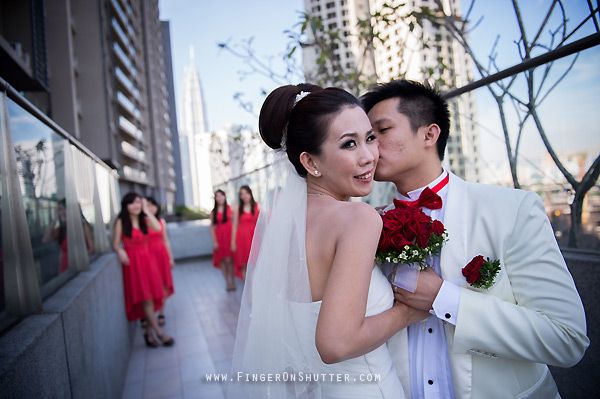 And before they called it a day to prepare for the dinner reception, the obligatory bridal bouquet toss!!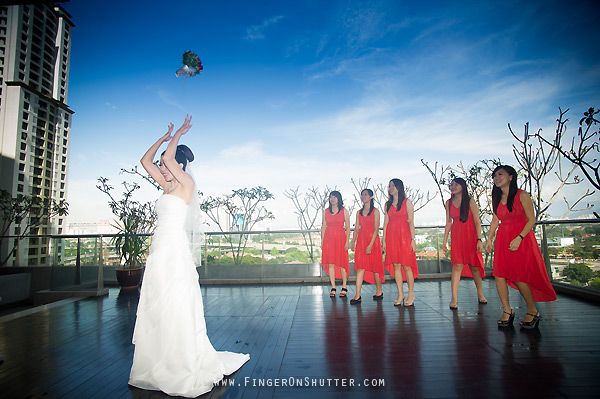 Any guess which one of the beautiful bride's maids got the bouquet?
And one final photo … or two… with the bride's maids and ..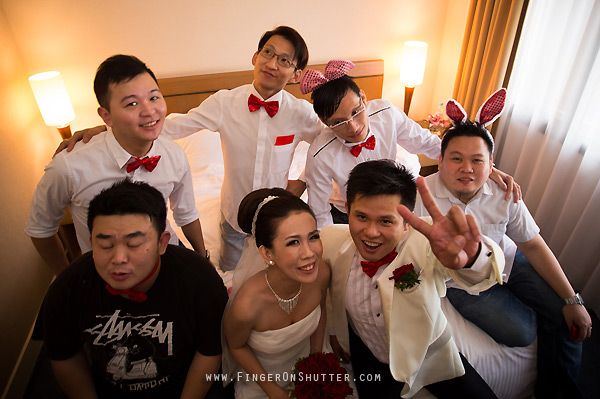 the brothers.
One exciting and fun wedding this was. And thanks for having us as your photographers. We wish you all the best!
Oh.. and do check out the slideshow we prepared for them for their dinner reception.