Photographers usually find themselves stuck at a certain type of style. Style is good, it differentiate you from other photographers. But if you stick to that one particular style, it often gets a bit stale.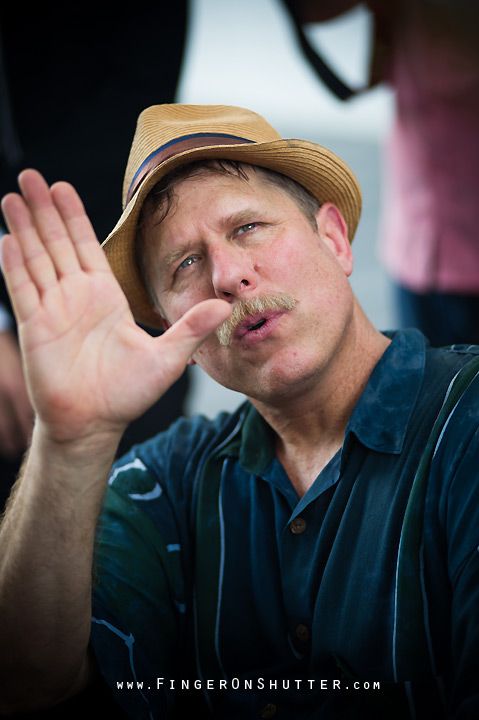 So we always strife to outdo ourselves with various styles, techniques and whatever we can to stay ahead of ourselves, and our fellow photographers. When David Beckstead was in town, we met up with him at one of his workshop, and we had a lot of various totally different ideas from him.
We learn to use the sun, even the harsh mid day sun.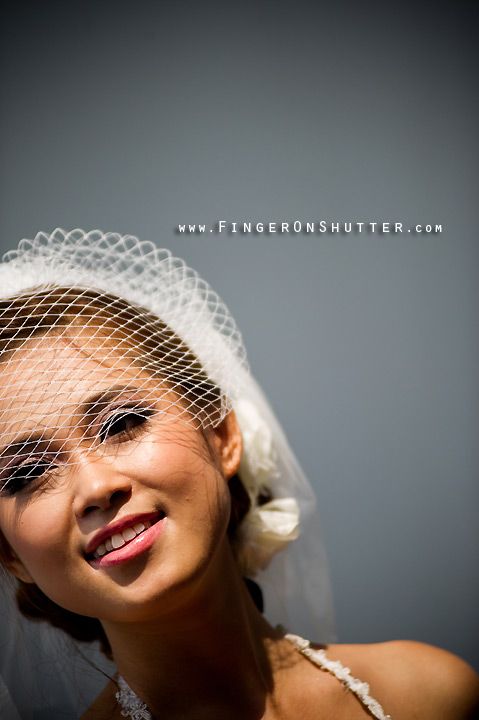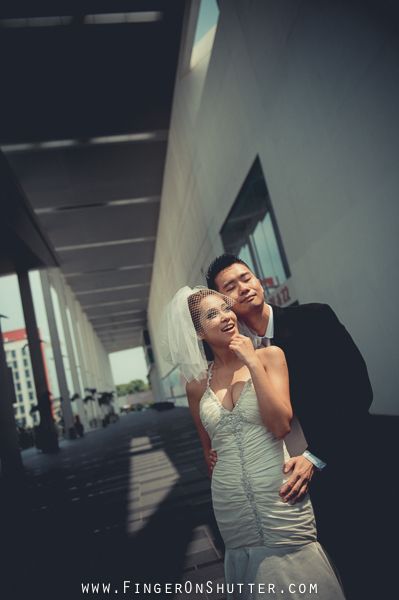 We usually try to avoid the mid day sun. Not only because it's harsh, but it is extremely uncomfortable for both our couples (or models) as well as ourselves. But we picked up a couple of tips and tricks from David on how to utilise the mid day sun to our advantage.
Lines and reflections was another interesting concept. I mean, we do utilise lines and reflections, but David showed a rather interesting angle to it.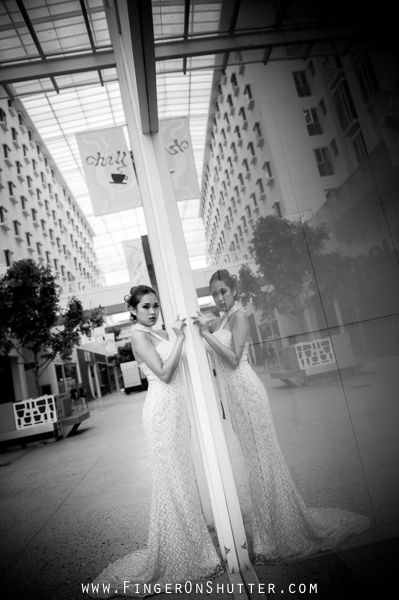 The entire concept of using wide angle for portraits has been in our books for quite a while now, but David still inspire in terms of how he sees the environment and how he made use of the background to contribute to the composition, angle and ultimately the photo itself.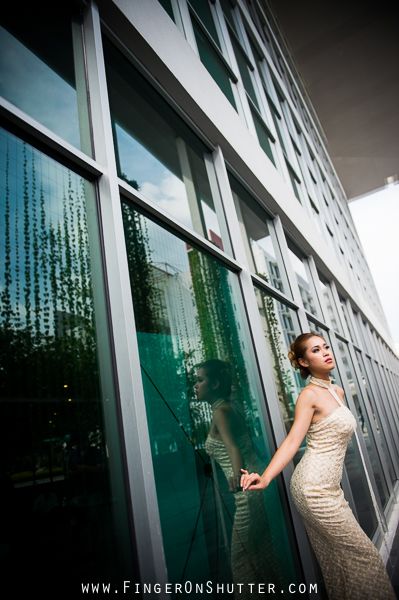 Then of course, there's the standard 'selection of backgrounds'.
A simple placement of our subject in front of an interesting background would create a very interesting effect on the photo.
Add a dash of liveliness and motion.. and boom!! you got yourself an award-winning photo…. in our hearts, it's award-wining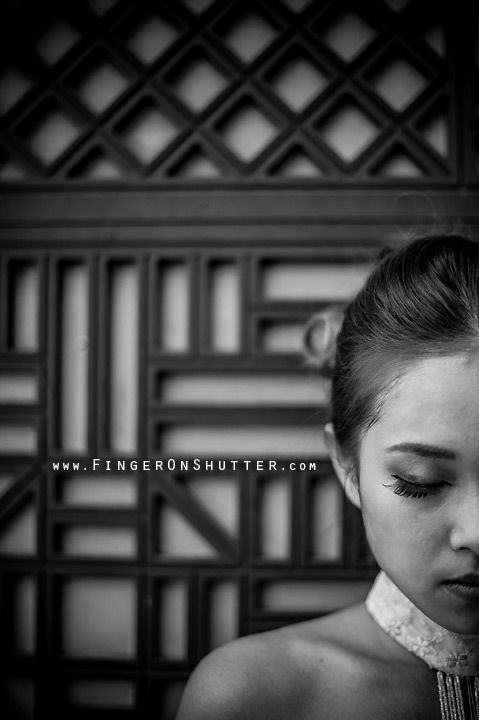 We also learnt about composition.
Do not be afraid to try new and different compositions and framing.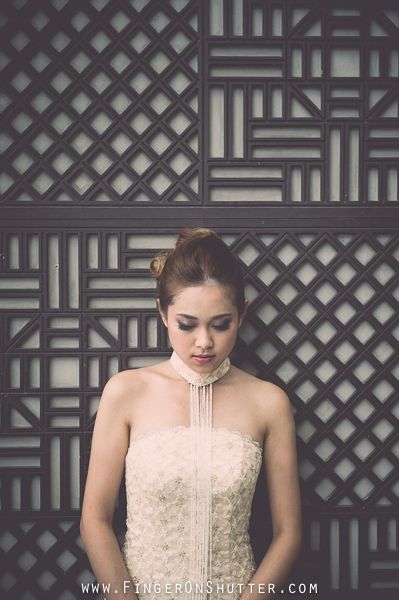 Sometimes, a little bending of the 'rule of third' may work for you and your clients.
Extreme composition may not work for everyone, but we love it!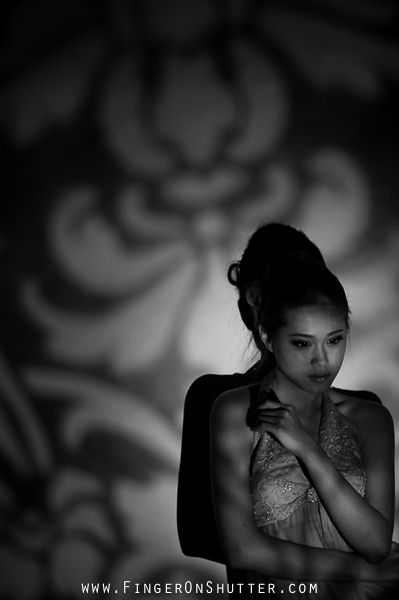 David also shed new light on how to utilise standard every day items to create splendid light patterns.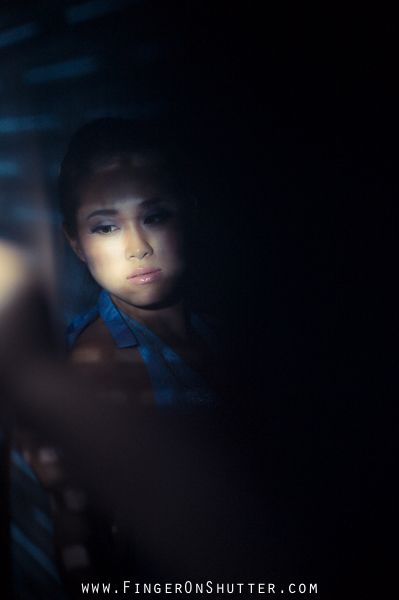 He pushed us to go beyond our own little box.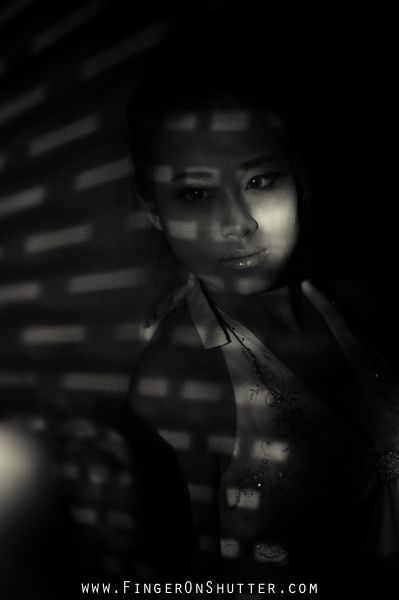 to try different angles, composition and emotions.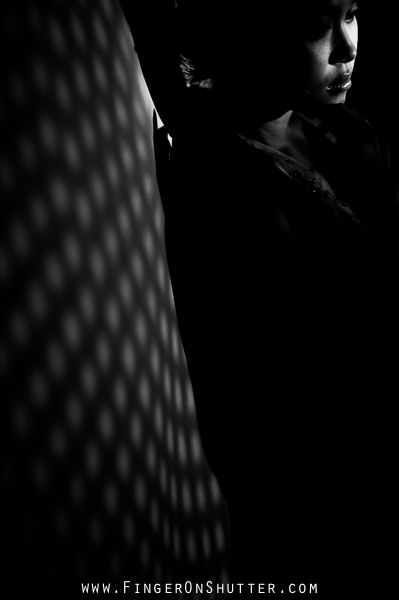 To create different moods.
We tried various objects from everyday stuff. You would be surprised at the effects you get.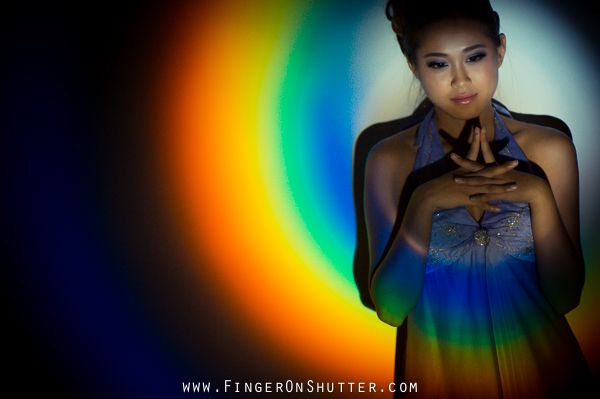 Those are light effects from standard everyday items.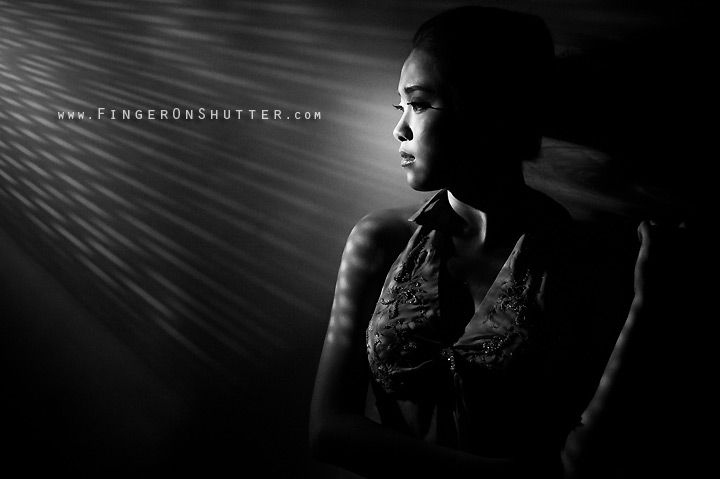 If I am not mistaken, these are light patterns from a kitchen utensil.
We gained quite a bit from David. It's always good to learn another fellow photographer. What they see, and how they approach a particular assignment may be beneficial to you and me. We can choose to adopt, or to adapt.
Always keep practising. That is the key.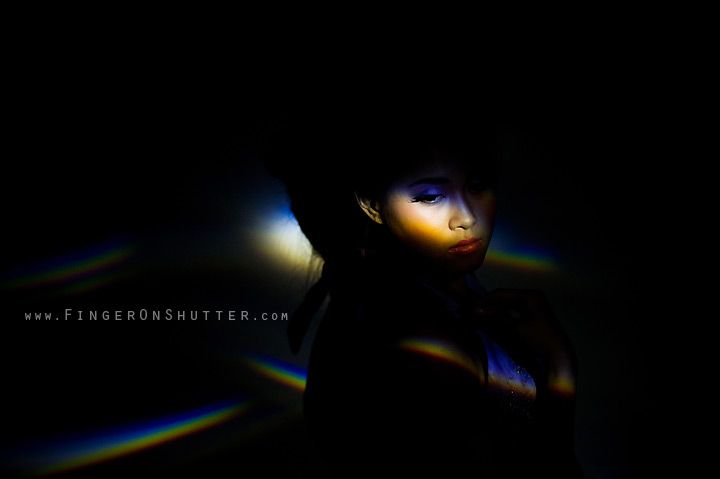 So do not be afraid to experiment. Keep on practising and do not be afraid to fail. There is no failure actually, in terms of photography. It's what you are trying to achieve.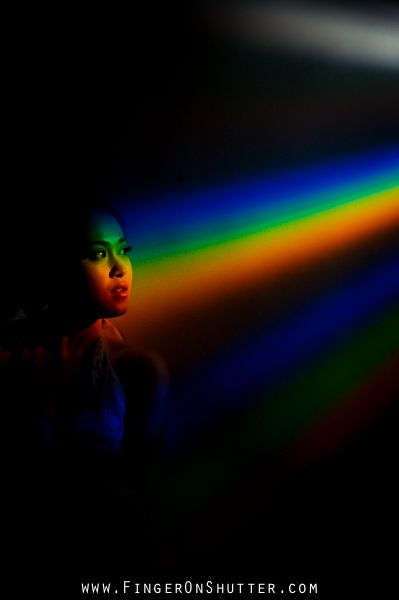 So do not keep that camera in the dry box. Bring it out. Gather a few friends and go out shooting. Try a different location, somewhere challenging. A simple place will do. All these photos were taken at Taylor's campus, and the last batch of light playing photos were taken in a lecture room, with a blank white projector screen as backdrop.
We hope you enjoyed our photos, just as much as we enjoyed our day with David.
Technorati Tags:
David Beckstead
,
Workshop
,
Portraits
,
Wedding
,
Bride
,
Lighting
,
darkroom
,
camera
,
video light
,
nikon
,
canon
,
composition
,
angle
,
extreme