Not long ago FingerOnShutter had an assignment of going over to Seoul, South Korea to photograph a lovely couple, our dear friends, Ian and Lilian, for their couple/engagement photos. Because we'll be away in another country, we have to be well planned and prepared ourselves so that we will be all set for it.  Soon the day has arrived and we were so excited to venture to a foreign country to create beautiful pictures for the couple. So off we went….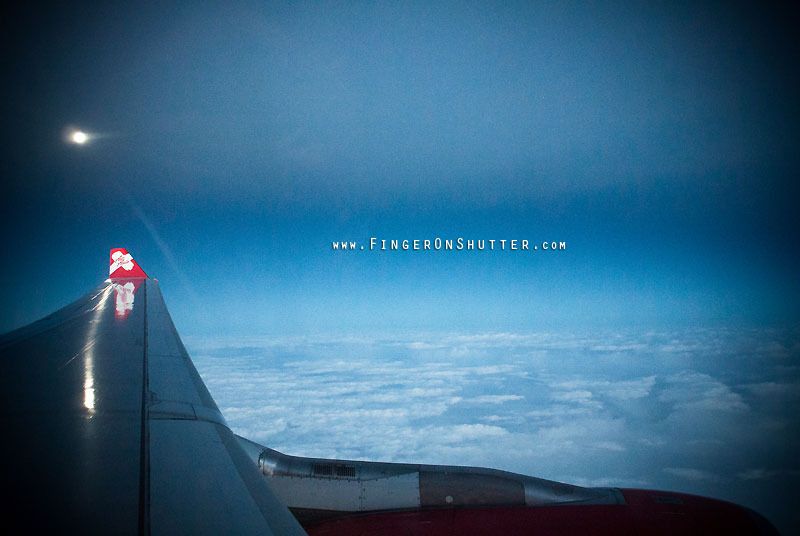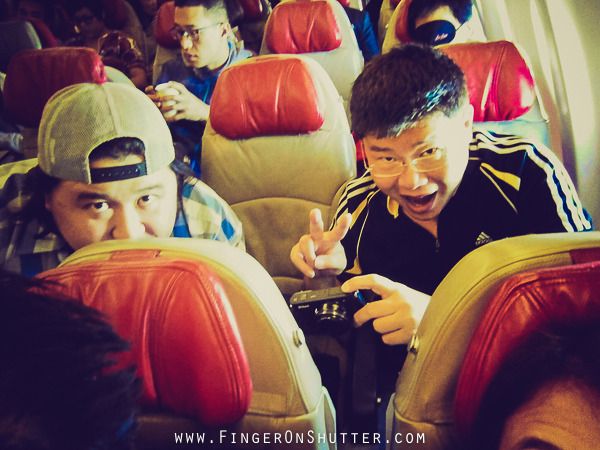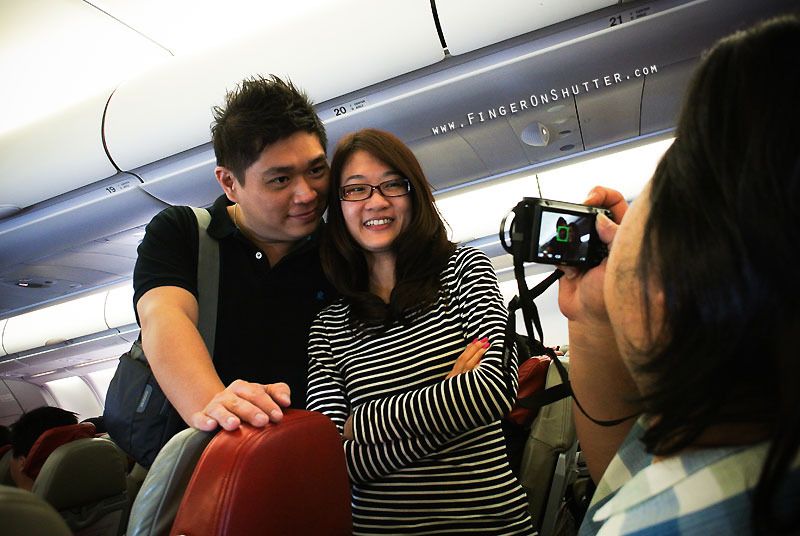 As if there would not be enough photoshooting throughout our time in Seoul, photoshooting actually began on our way there and were enjoying ourselves already.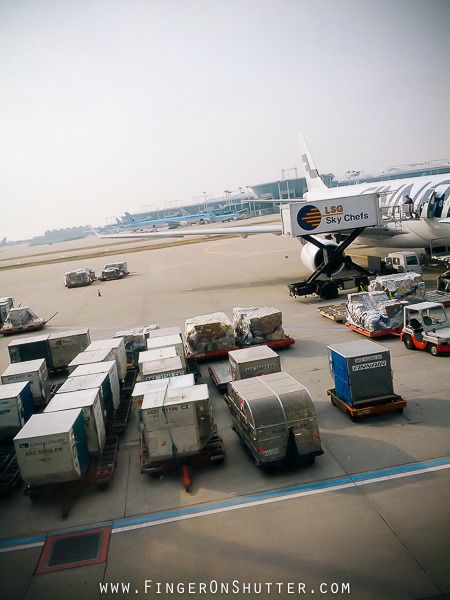 Finally FingerOnShutter has arrived in Seoul….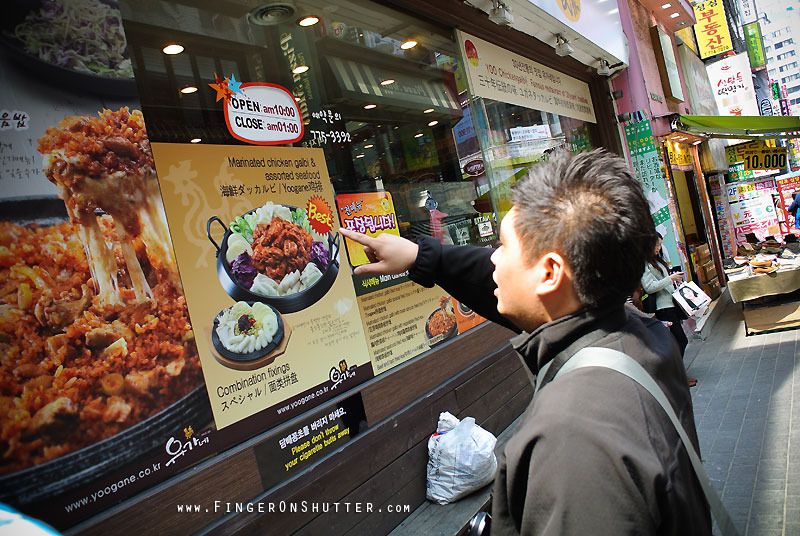 After a long flight to Seoul and getting ourselves checked-in, it was only right to do the first on our list of things to do; food.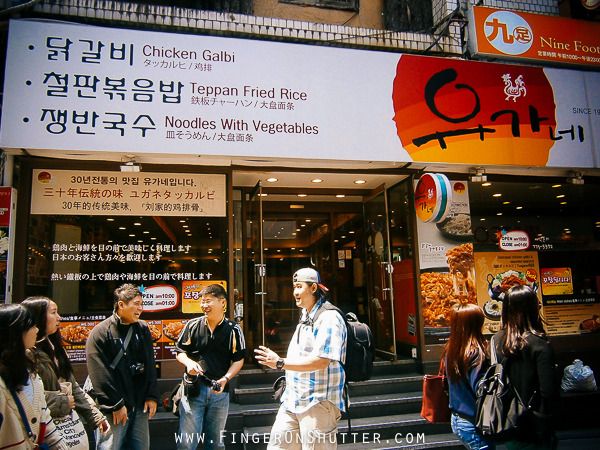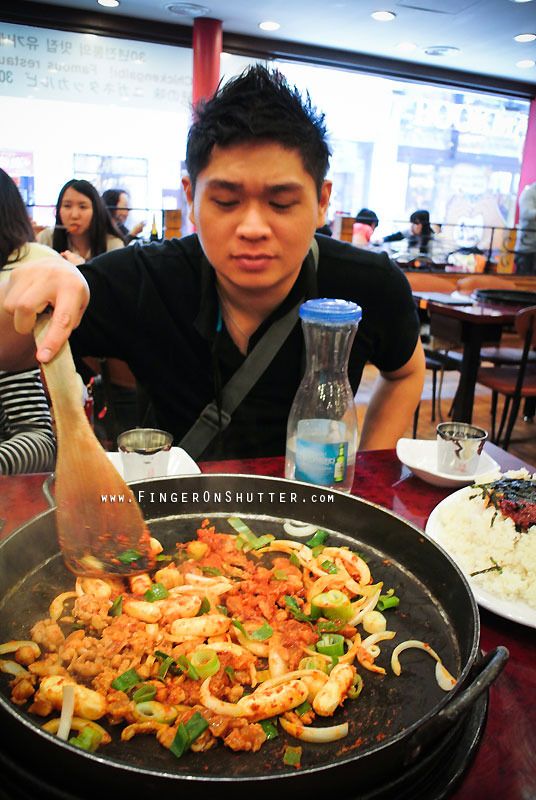 Before we went over, our peers were telling us how we would be suffering in terms of food. Because, they told us, Koreans all eat vegetables and kimchi, and that Koreans seldom eat meat.
How wrong they were. We were absolutely enjoying ourself in terms of food. This one below in particular… open air BBQ buffet.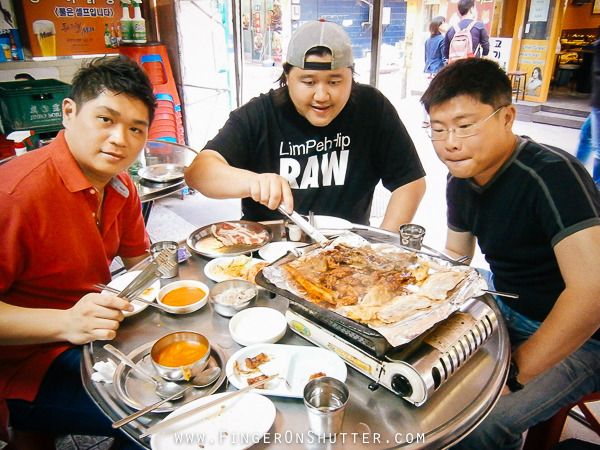 Yes, open air. Both of us are not too fond of BBQ-ing during the day as both of us do not fancy heaty scenario too much especially back in KL, but it was different here in Seoul as it was about roughly 12 Celsius, and BBQ-ing out doors is heavenly!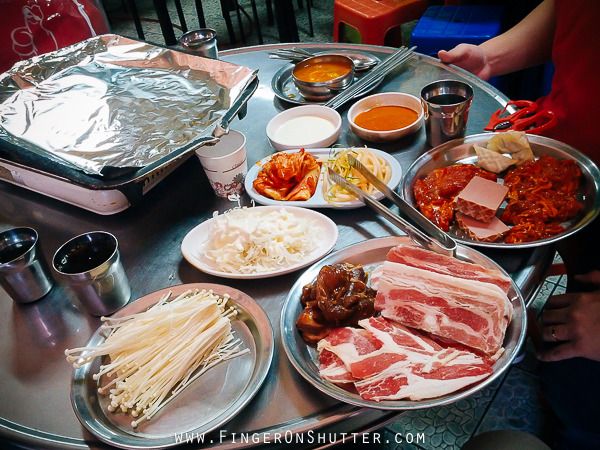 And check out the meats!….. Vegetables were just there to make us feel less guilty hahaha…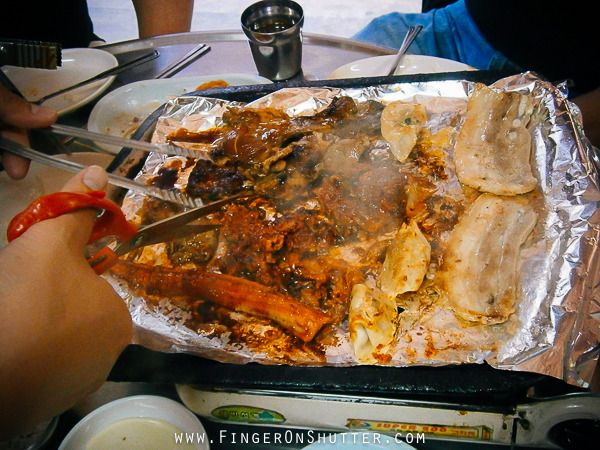 Another stunning food that not able mention much is this, their special fried chicken. All we can say is we still crave these until today, and not to mention their 1L mug of Beer compliments well indeed!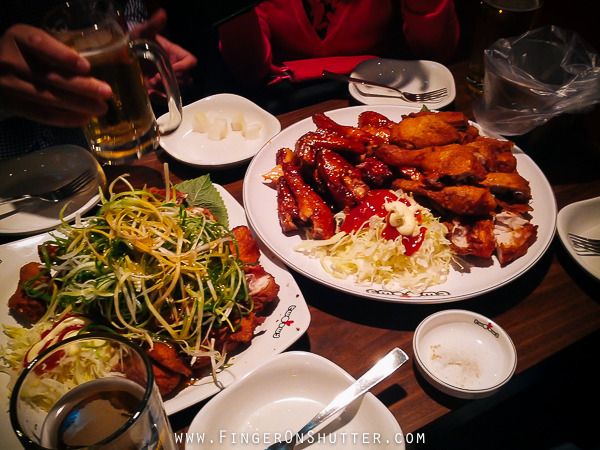 Here is our accommodation which is situated in Myeongdong, walking distance to lots of shopping and Namsan Tower which is also one of our shoot location.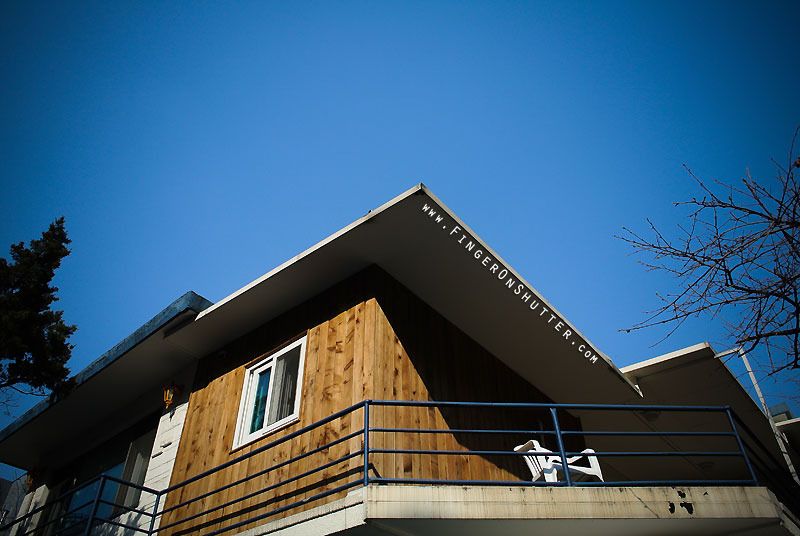 It's a Guesthouse, to our surprise it was very clean, super cosy and comfortable with heated floors to keep us warm during the cold nights. The staff too were extremely friendly and helpful as well, a much welcomed trait to us.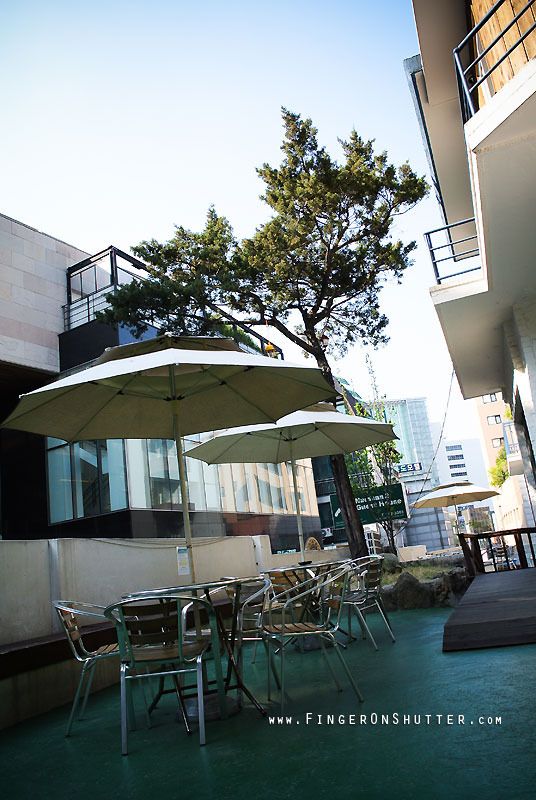 This is the common area where guests and hostel employees hang out.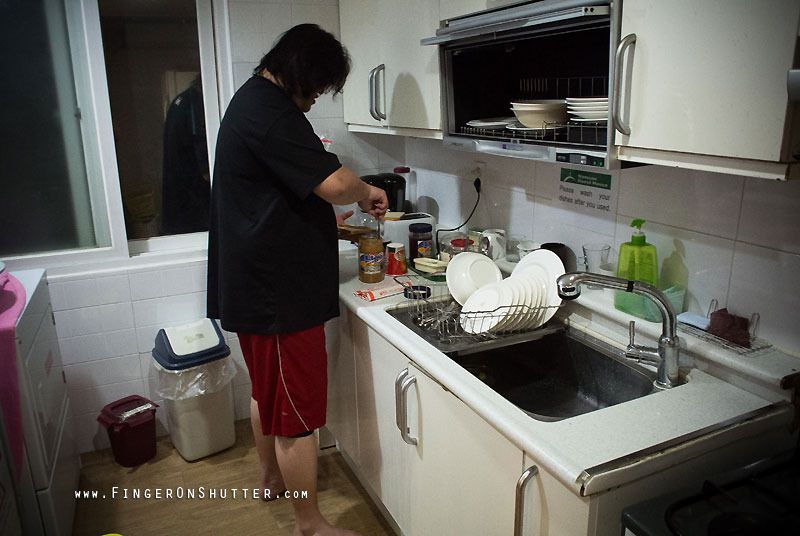 We have a little kitchen, which reminds me a lot of our university days. Each day, they stock fresh bread for us, complete with peanut butter, jam and coffee making facilities. All on the house. A much welcomed facility, especially when you are still hungry after the entire day of walking (and sometimes running) or mid-night snack to help you settle.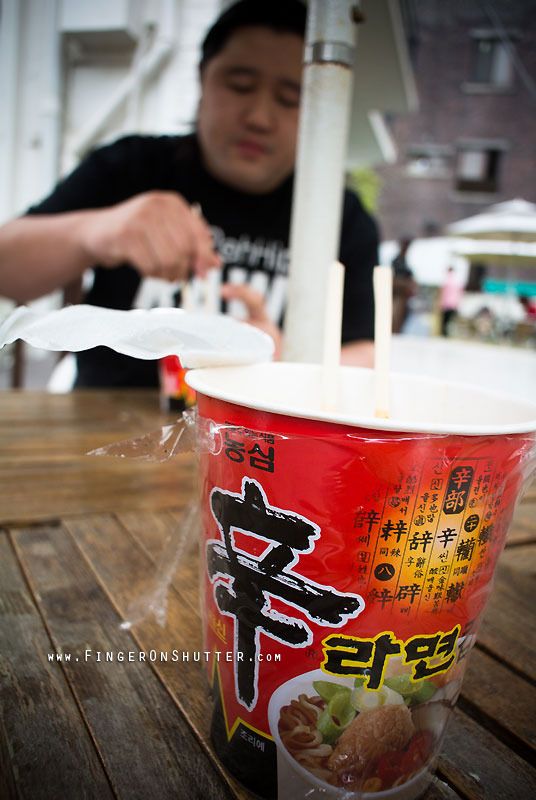 Also included, are these delicious instant noodles. Very nice to eat while sitting outside in the chilly morning.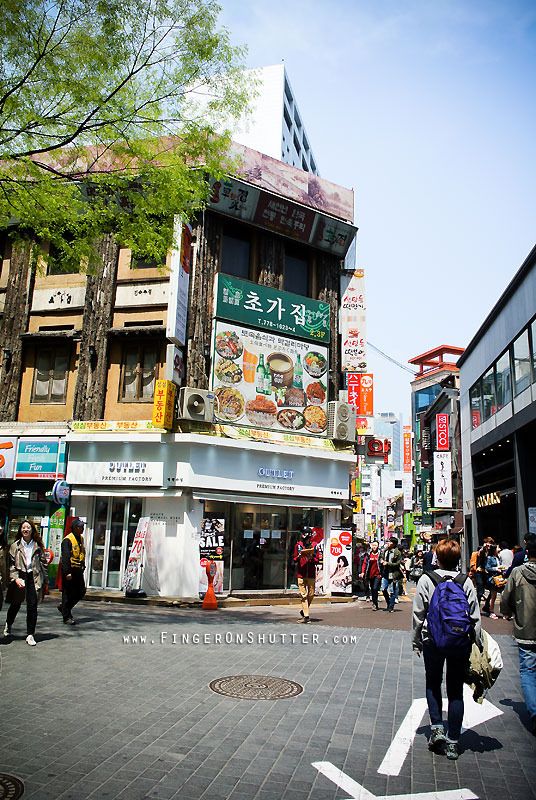 Within walking distant is the happening Myeongdong shopping area. Lots of retail shops, selling everything from clothing to shoes to fashion accessories and make up stuff. Oh.. and food stalls as well.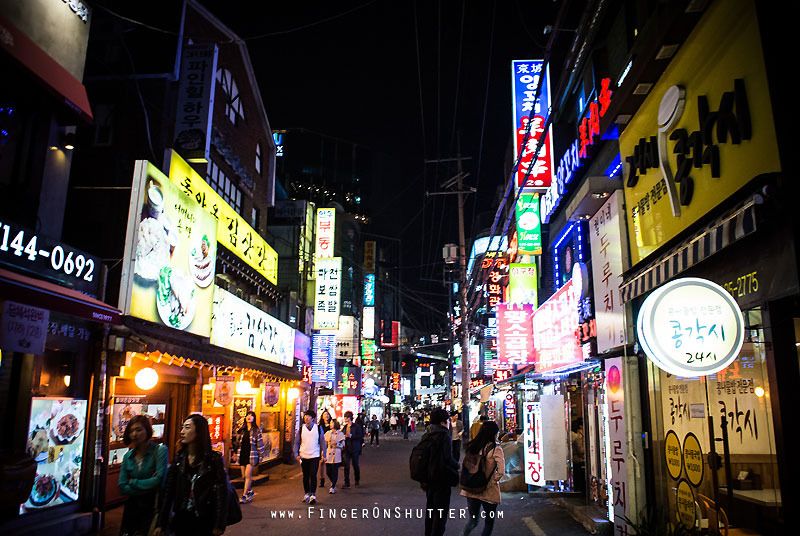 But not to digress, besides shopping and food, our primary objective is the photoshoot.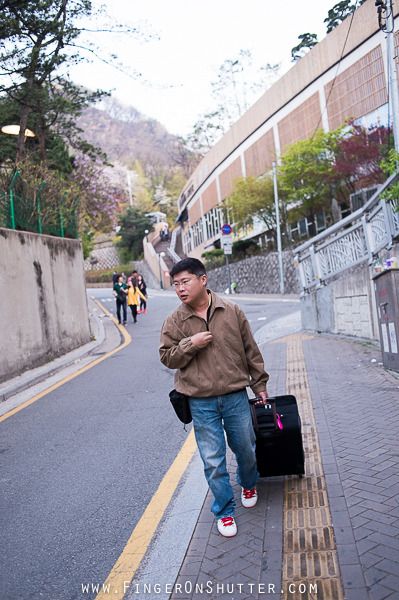 So we packed up our gears… and off we went. Here I am enthusiastic.. .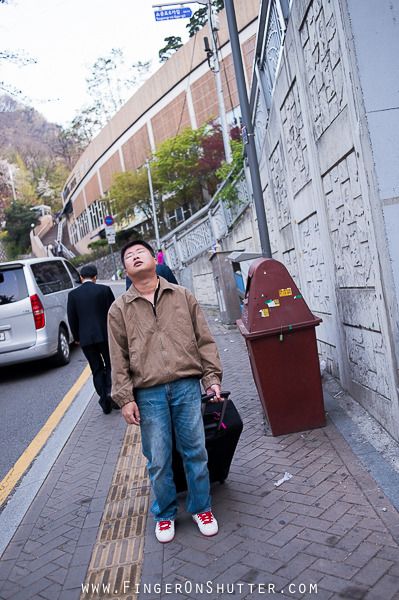 It was not long that the weight of our equipment starts to bear down on me.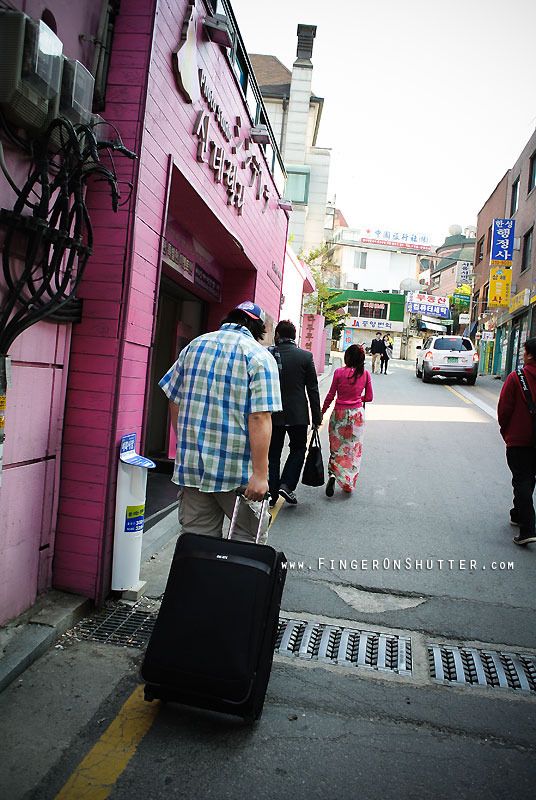 Then Jason took over. We took turns through out the trip to lug that big suitcase along. We thought that it was a good idea to drag along in a suitcase. Trust us.. it is not a good idea at all.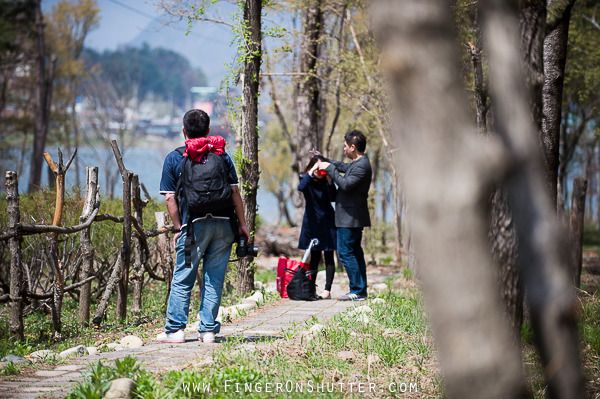 After that we lugged our stuff on standard backpacks. Much easier to manage. This photo is taken while photoshooting on Nami Island, where the drama Winter Sonata was shot.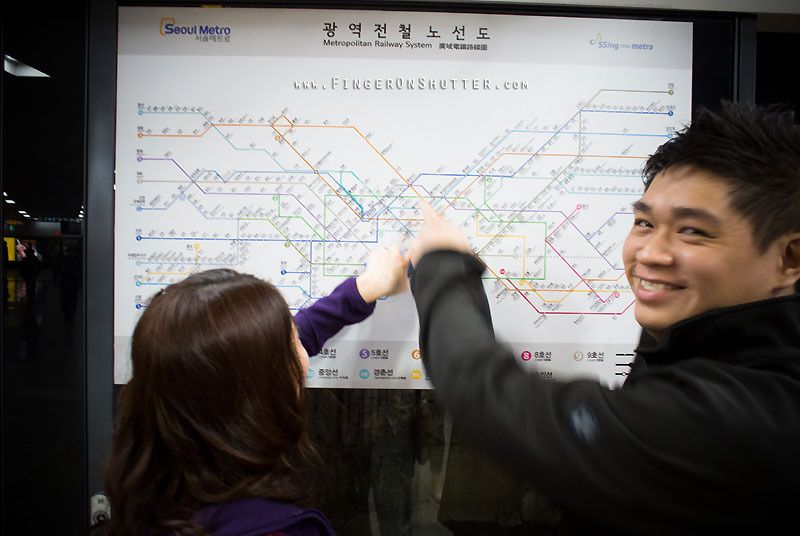 We went everywhere on train. The train system there seems to be quite comprehensive. It was easy taking the train. Maybe it was because of the weather there being cold, so it's easy to walk.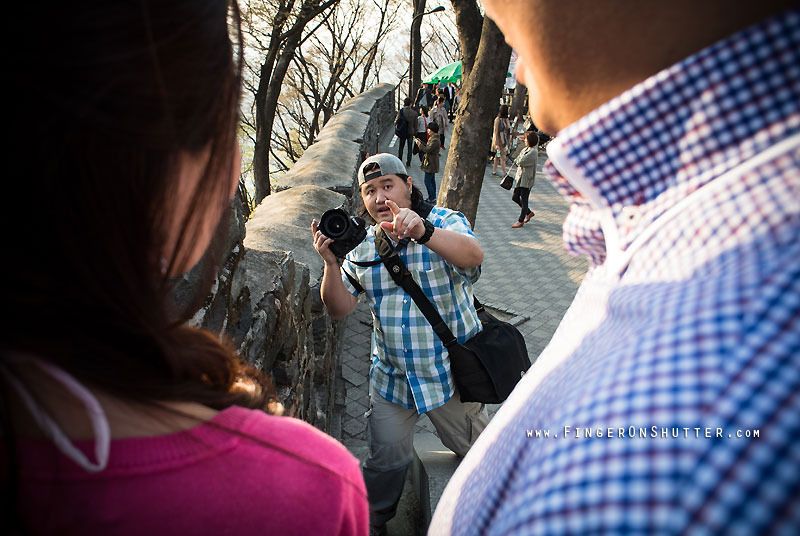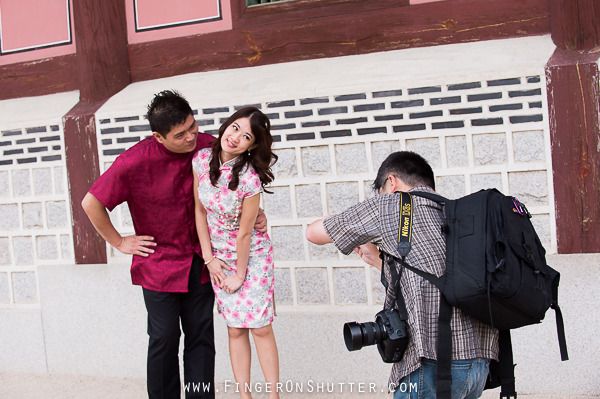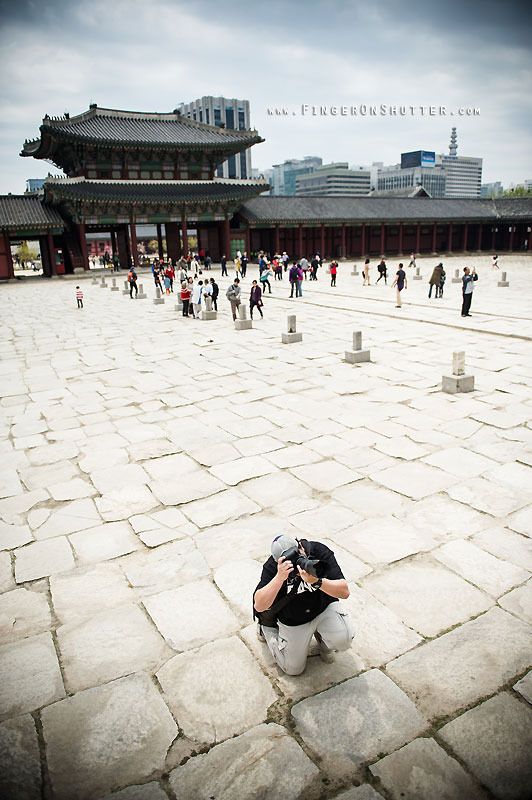 So we took the train, we walked, and we did the photoshoot.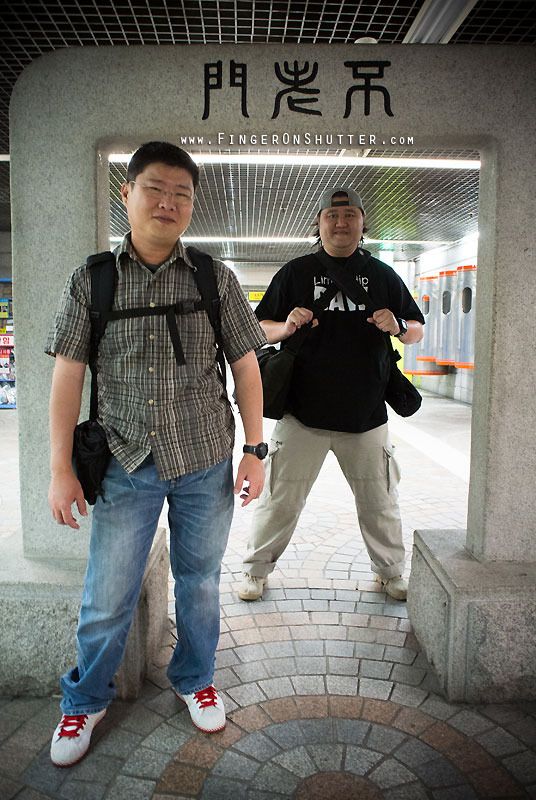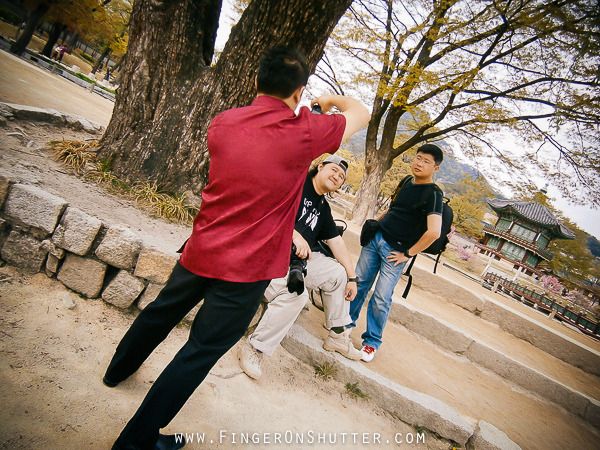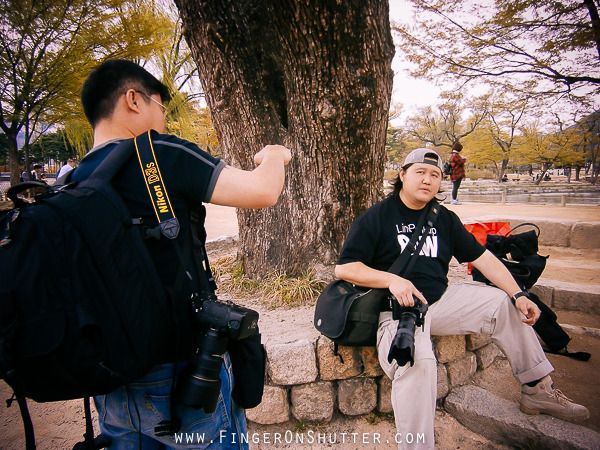 We took some photos of us.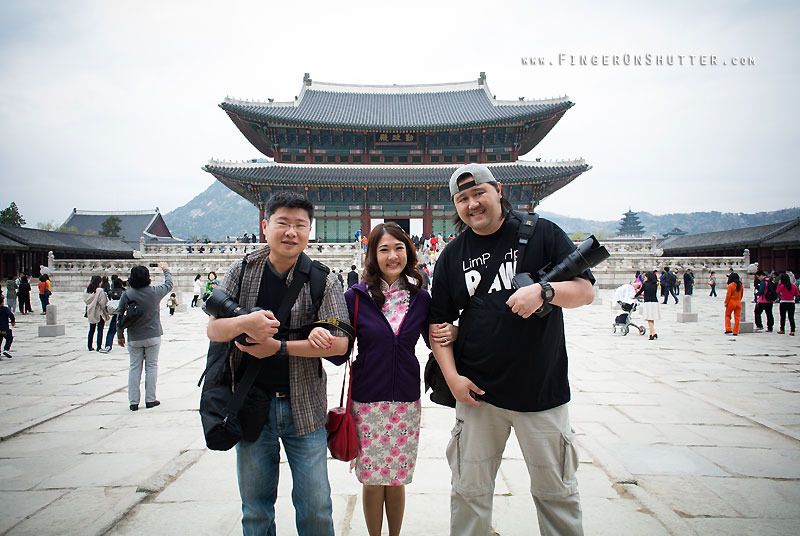 We took some photos with the bride…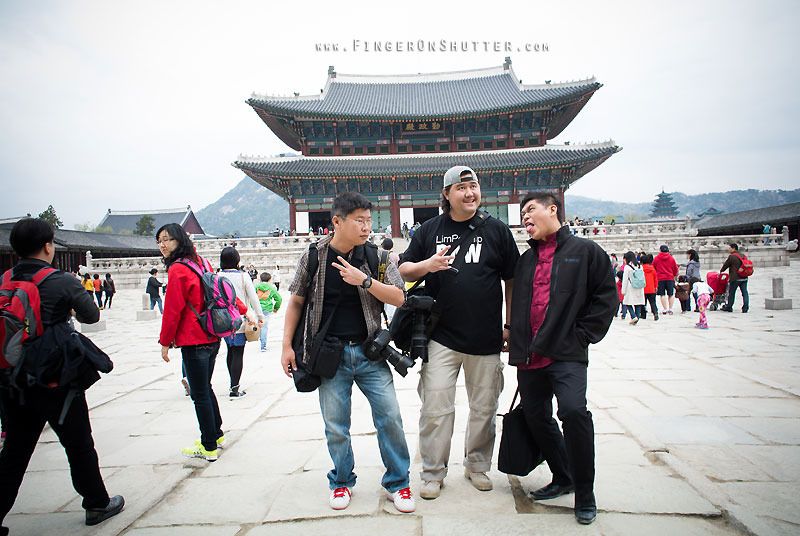 And tried to take a proper photo with the groom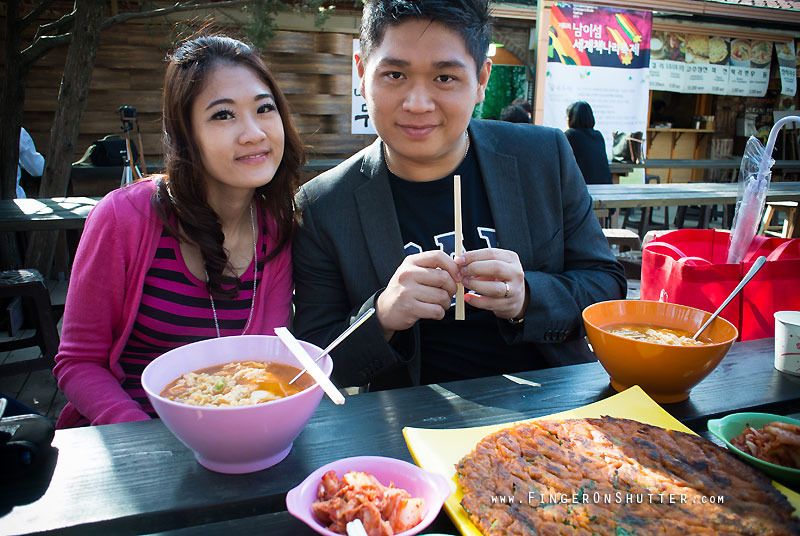 During the photoshoot we had so much fun snapping away that we totally forgotten the time. Here we were about to have our late lunch near by our shoot location in Nami island. By the way, here's the bride and groom. Lovely couple, very nice people and furnishing us with good food.
Somehow John caught a little bit of a cold/flu in the middle of the shoot, and also was really not feeling well due to the immense pain due to his feet. Apparently those Adidas shoes did not fit him well enough.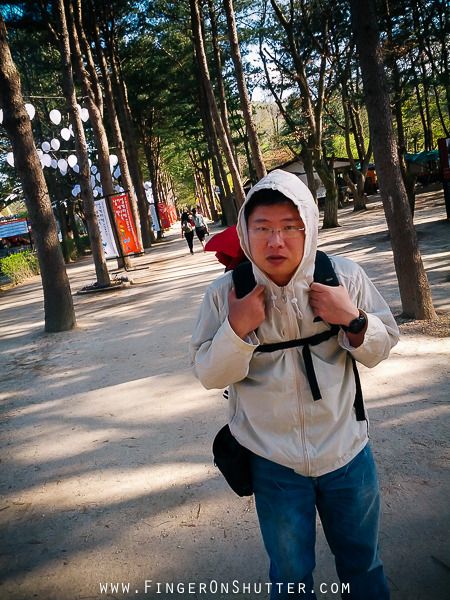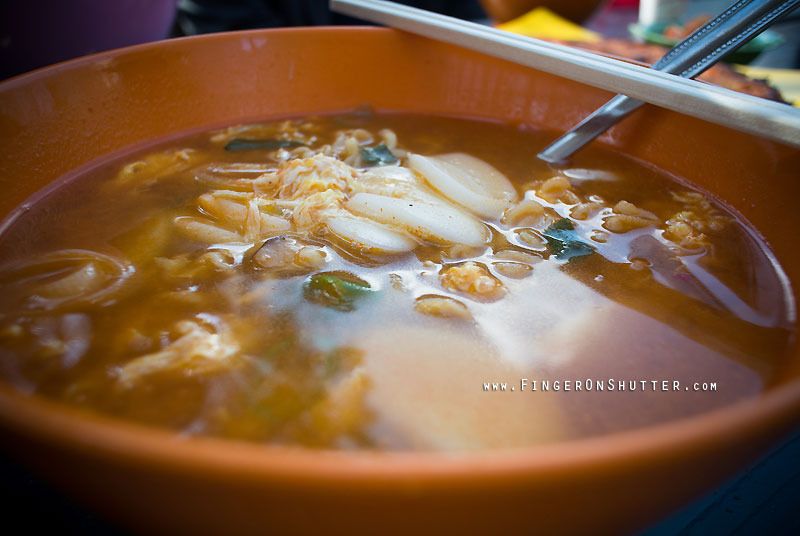 Or maybe it's just the cold, but this bowl of hot soupy ramen and some medication really did picked him up!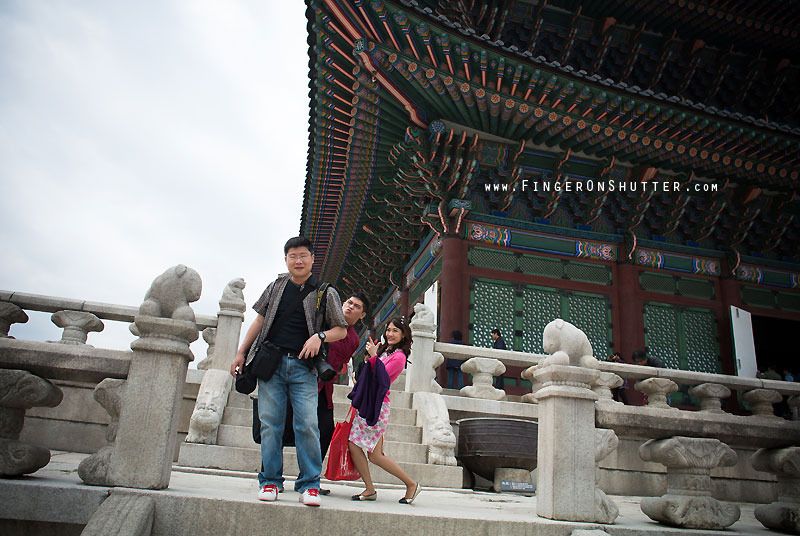 Never a dull moment with these two.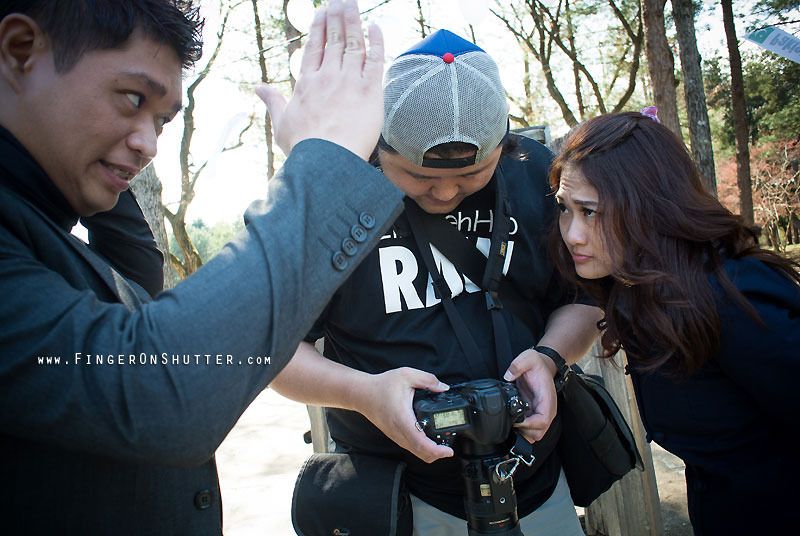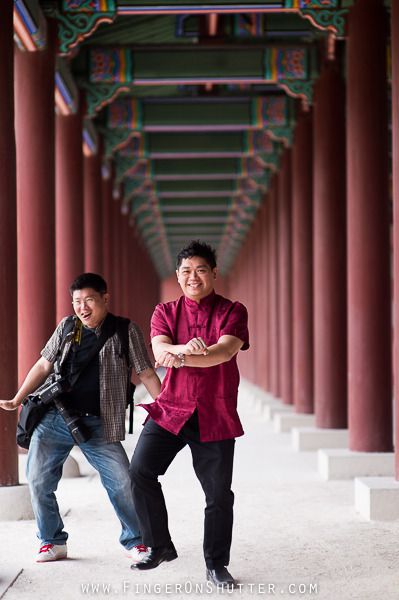 Do excuse us.. we were in the land where Gangnam style originated.. could not help it.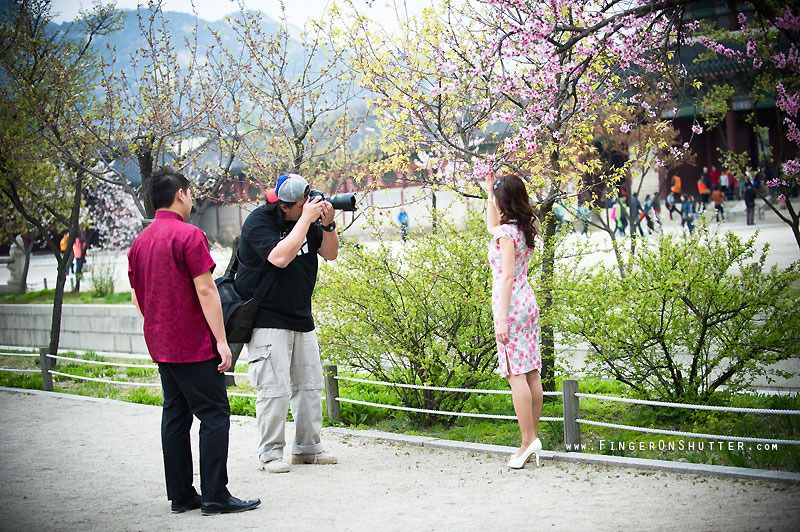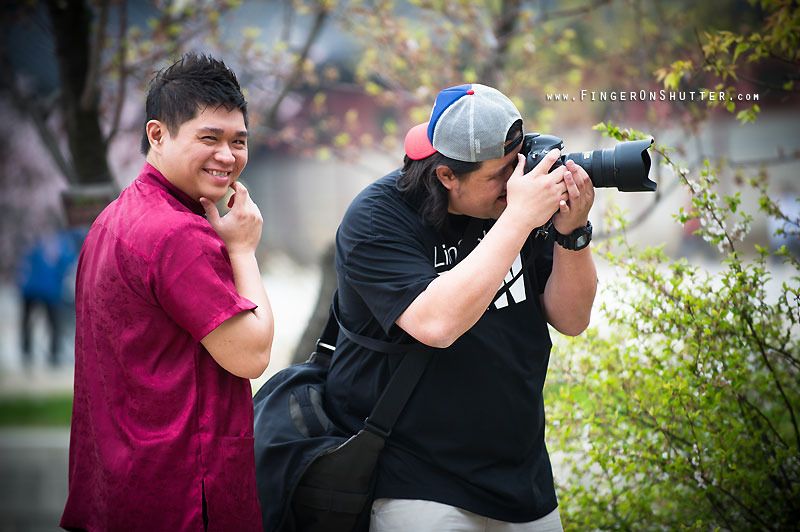 A sign of a potential model, always aware that a camera is pointed at his direction.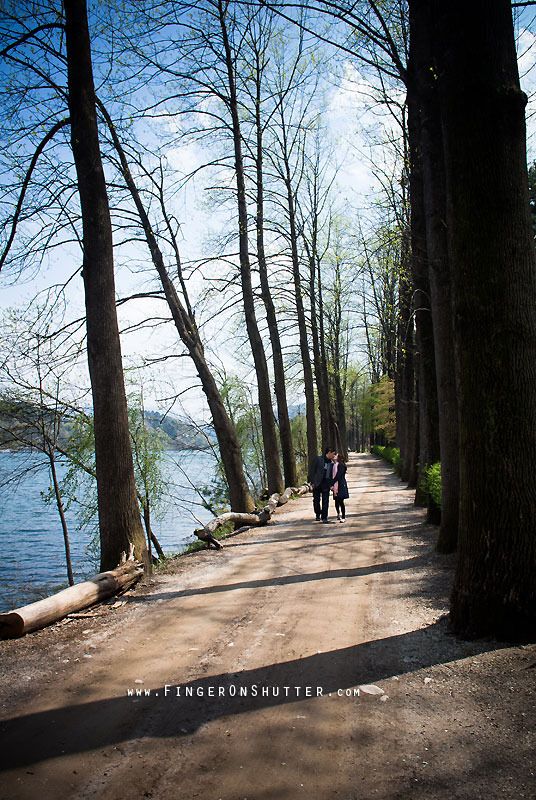 Back to the photoshoot, this is one of the location we shot, Nami Island. It was located somewhere outskirts of town which requires getting up very early and a bit of a travelling. We were all excited to get to this location to create beautiful pictures even if it means less sleep.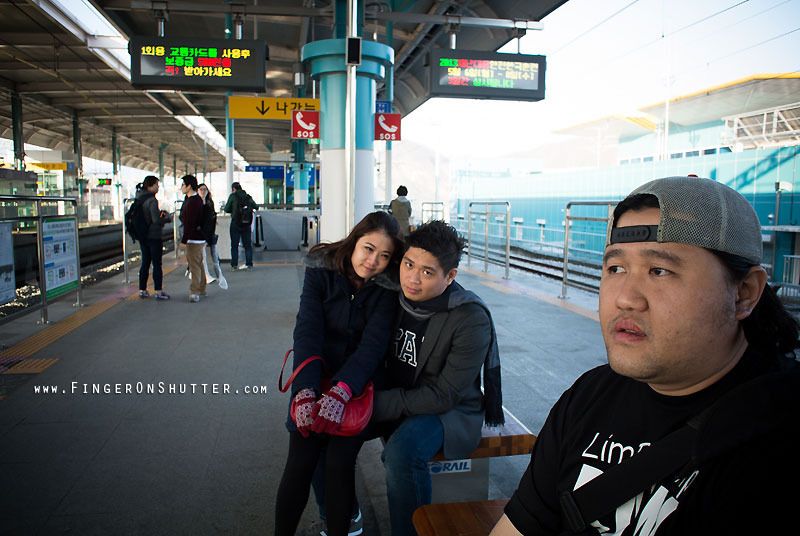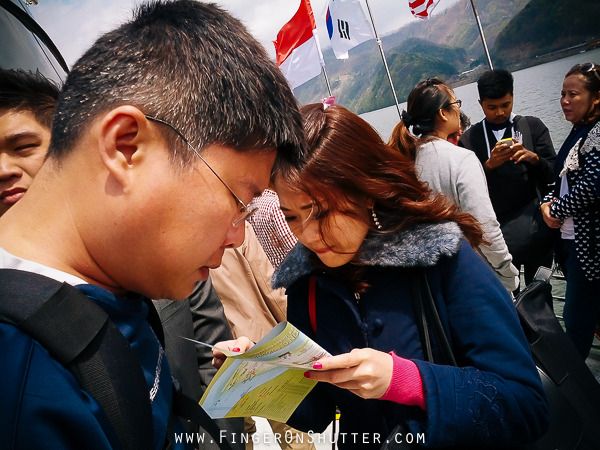 So we took a train, then a short cab ride and then a ferry ride to the island itself.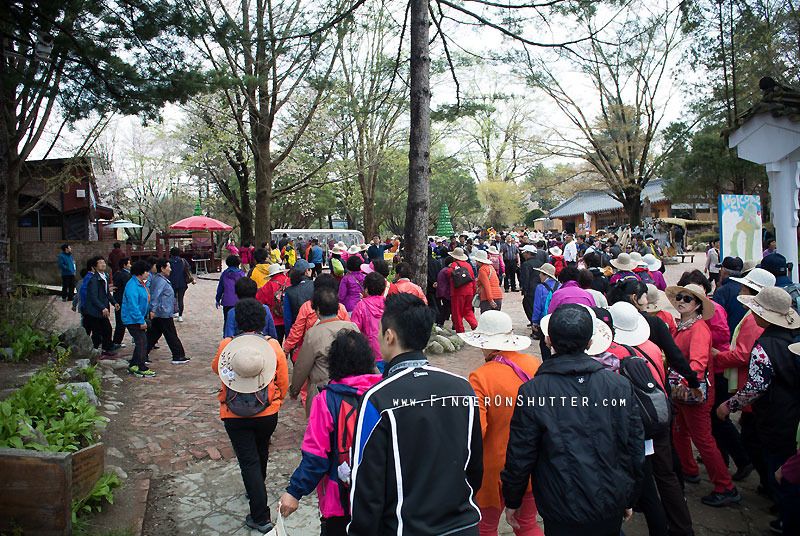 This place really is a popular tourist destination and it was packed with people upon our arrival. Good thing is the island is huge to accommodate all…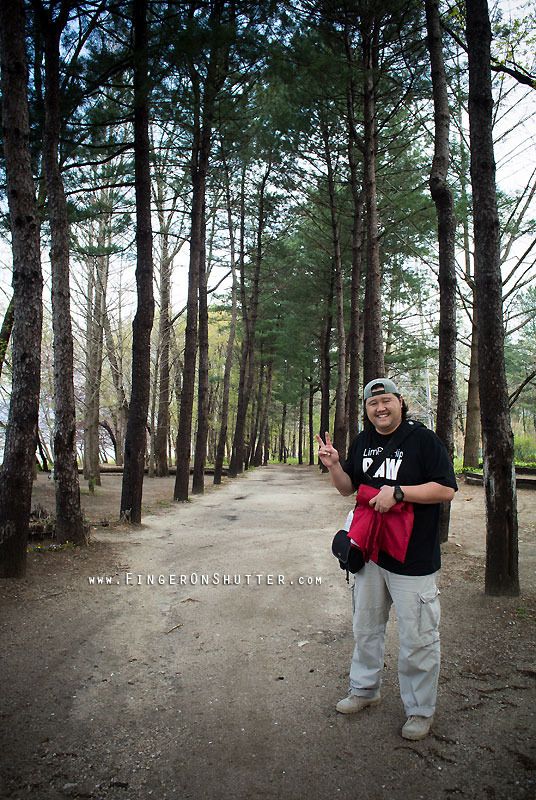 and we found some nice locations for the photoshoot.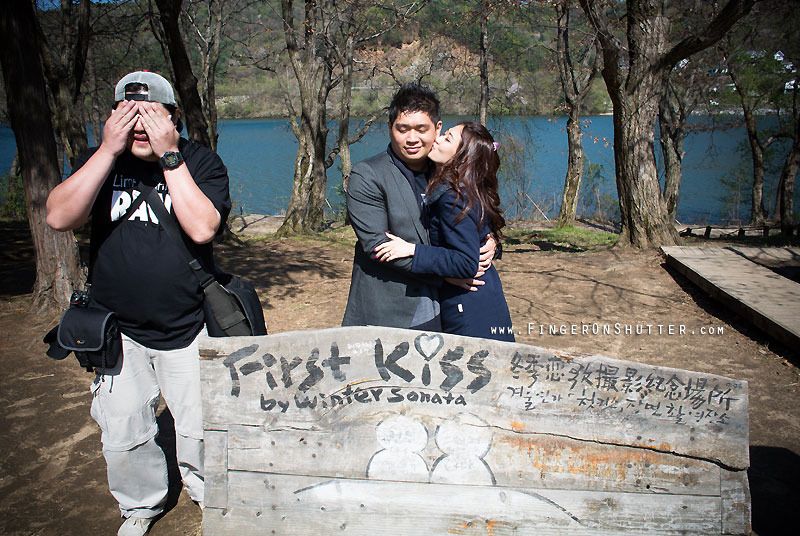 The location of the infamous first kiss.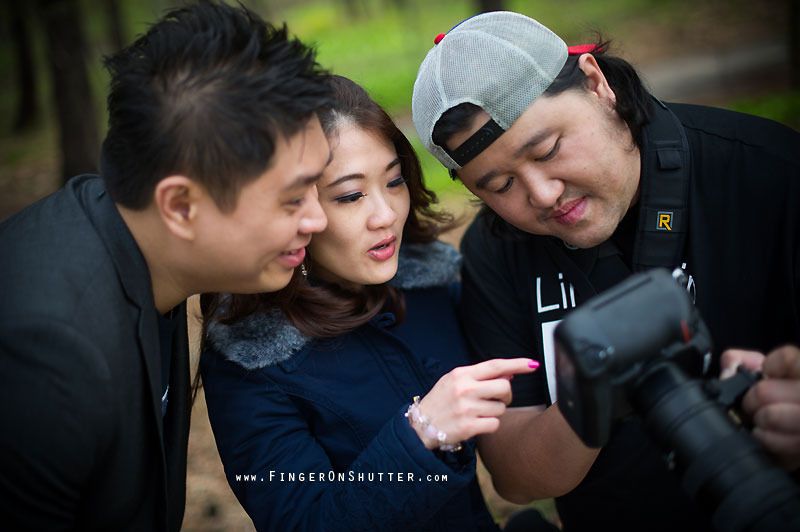 We certainly had loads of fun photoshoot these two. They were fun.. pro active..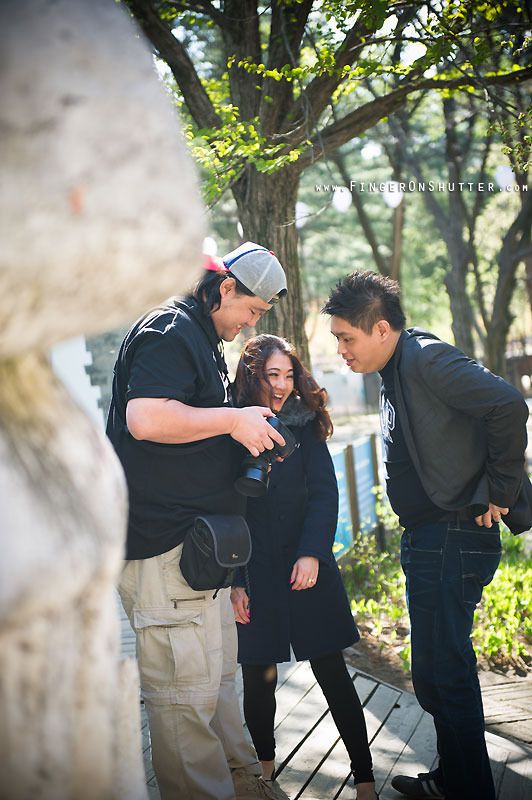 and loves the camera.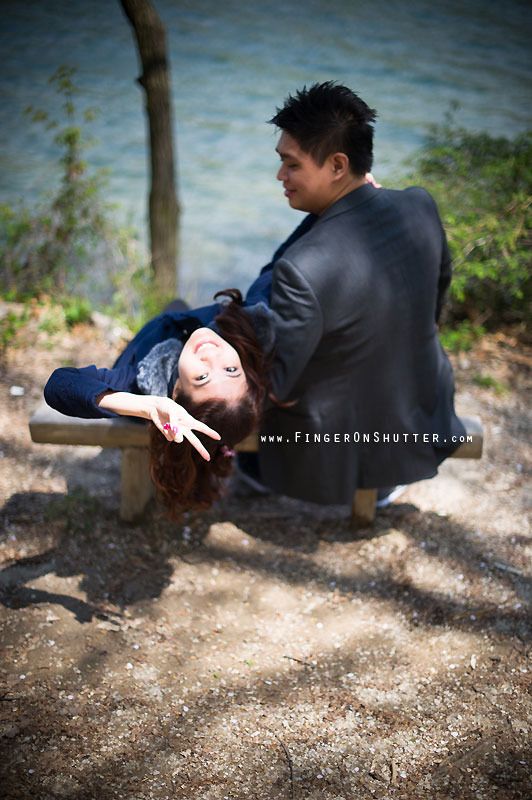 Before signing off, here a photo….
This was the final location… it was very cold. Both Jason and I were feeling cold; and the two of us are hot blooded people who thrives in cold environments. So when we were covered up like that with our jackets, you can safely assume that it's VERY cold. And the poor bride was only in a little dress. But she is a tough one, she powered on and completed the photoshoot and we adjourned to have a final fried chicken and 1L beer to end the photoshoot in Seoul.
Check back again soon for photos from the photoshoot.…