More or less a continuation from our previous blog, today we will ramble a little about our Nikon J1. Yes it's an old camera model now. It was also an older model when we purchased it. But here's the story.
oh.. btw… this is a very general 'story' instead of a review. So no technical specifications or comparison or pixel peeping here.
We wanted a smaller, more manageable camera to use when we are not lugging around our bulky DSLR cameras. So we set out to find a point and shoot camera. But we do have requirements like a point and shoot with reasonable image quality and such. We went through several options, but non actually met our other requirement; that it had to be cheap.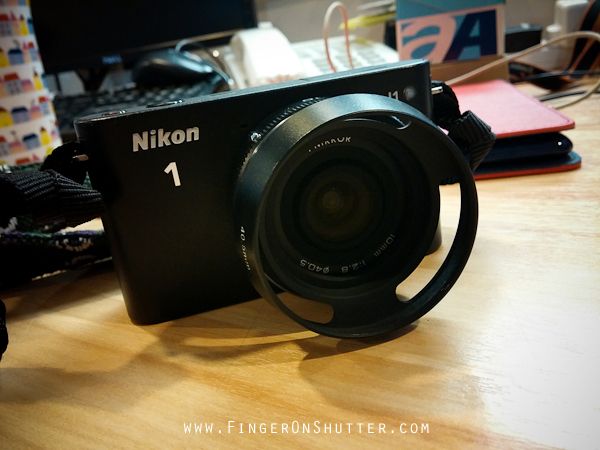 We actually did think about a mirrorless camera, but they were rather pricey. But somehow we stumbled upon the Nikon J1, an outgoing model which (at that time) was already replaced by the J2 and with the J3 looming in the background, itching to take over the J2 and make the J1 obsolete.
But nonetheless, it was a very attractive offer of RM999 for a Nikon J1 with the 10mm f2.8 lens and a 16GB SD card to boot. It did come with a carrying case, but it was so appalling that it ended up the bin.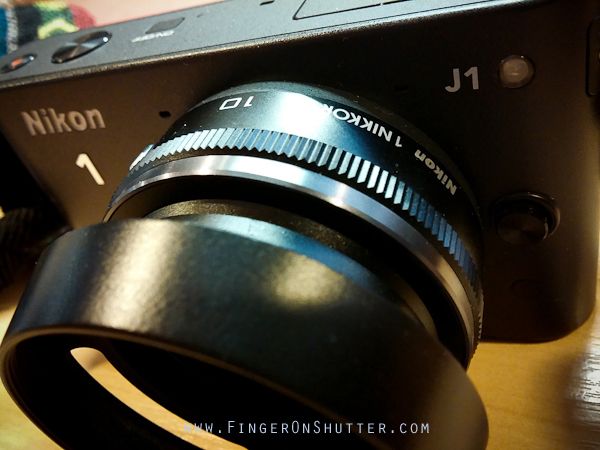 The extra bit you see in the picture above is an extra bit which gives the J1 a more retro look.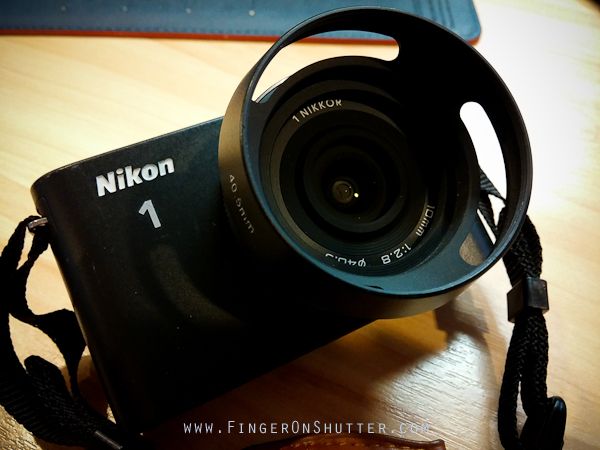 Makes it look like an old film type camera!!
The Nikon J1 is, as you may have already known, is a mirrorless camera with interchangable lens.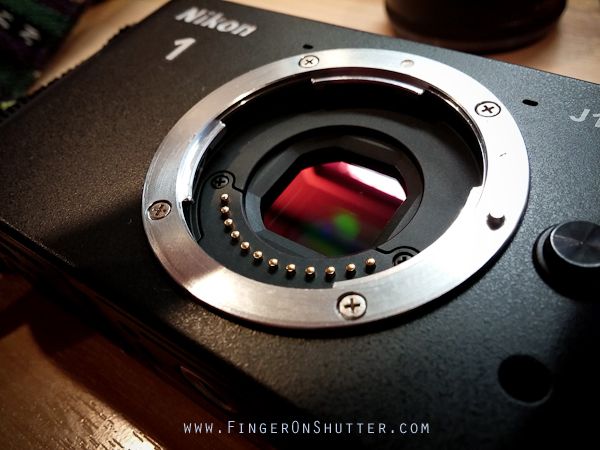 The sensor is a 10mp with a crop factor of 2.7. Yeah.. very small sensor if you compare it to other mirrorless cameras out there, but it's sufficient for us. And if you compare it with point and shoot cameras (which was our initial plan), this is a huge sensor.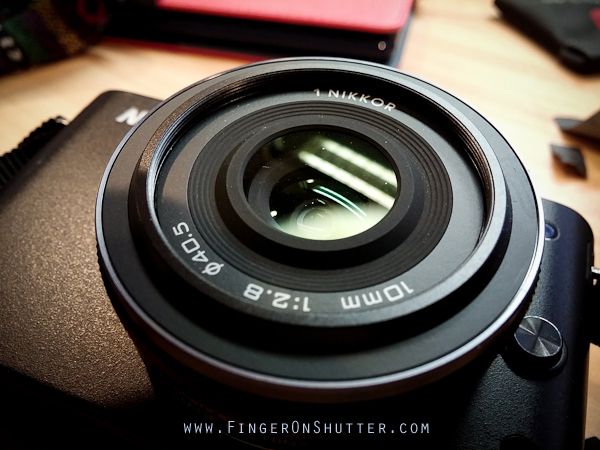 So the 10mm f2.8 lens yields a 35mm equivalent of 27mm. Just nice or a holidaying focal length. Plus, the lens is small compare to the standard zoom lens which it usually comes with. We opted for this lens because of it's size and that it's focal length suits our purpose.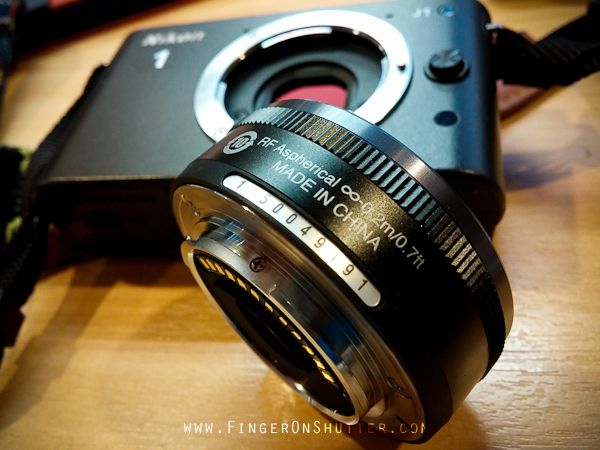 So we got a camera which actually exceeds our expectations, which initially was just a standard point and shoot camera. This one shoots RAW files as well! And interchangeable lens means that we can get different lenses should we choose to.
There's only 2 issues with this camera.
The first is that it's a little bit bigger than a standard point and shoot camera. So it's no longer a pocketable camera. But it's still ok. We can still slip it into a belt pouch. Very much easier to manage when you are out and about on a holiday. Especially when you are trying to have dinner at a popular roadside seafood eatery in Bangkok with so little space. A DSLR would be a pain!
The second is the video recording button. To record a video, first you have to set the mode to video mode. This is normal. But to start video recording, you would have to press a dedicated video recording button situated next to the shutter release button.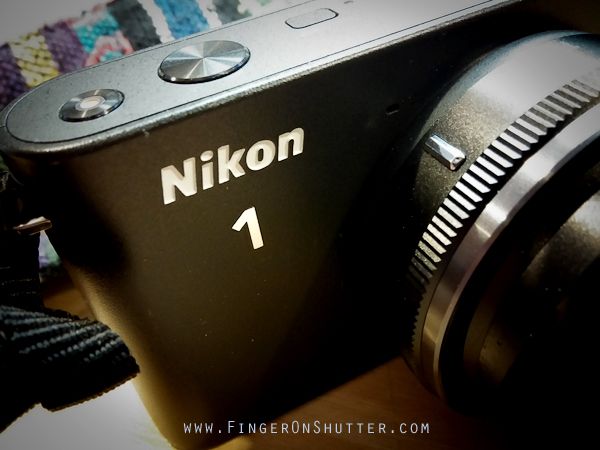 So, very often I find myself taking still photos instead of recording a movie, because I tend to use the shutter release instead of the dedicated movie recording button.
Ok. Maybe that's just me. Hmm… I guess it's just me as I think it's kind of a standard thing to have a dedicated movie recording button.
Anyways, it's also a win win situation since we are using Nikon and have Nikon lenses, we can have the option of using our standard Nikkor lenses on the J1!!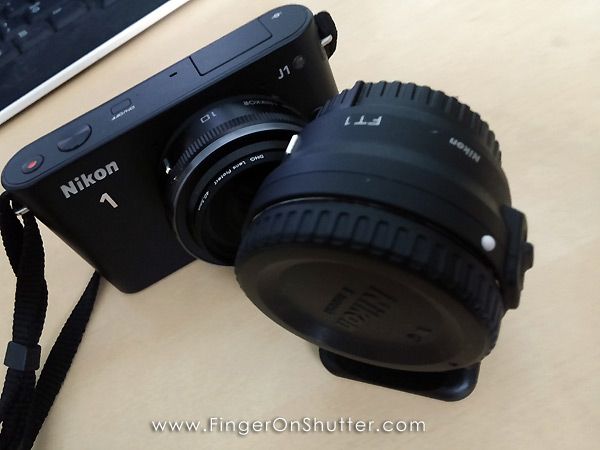 This is the Nikon J1 with the FT01 Lens adapter.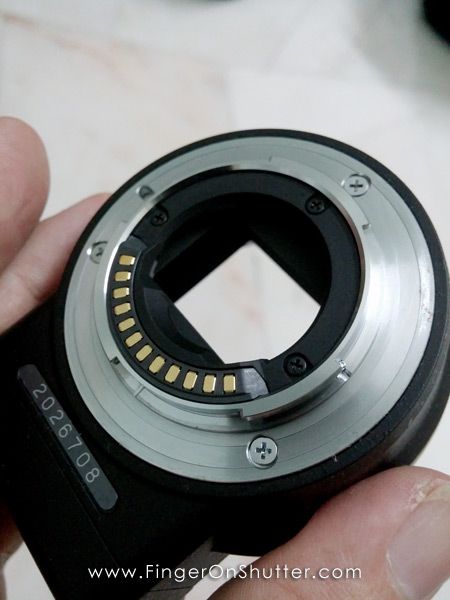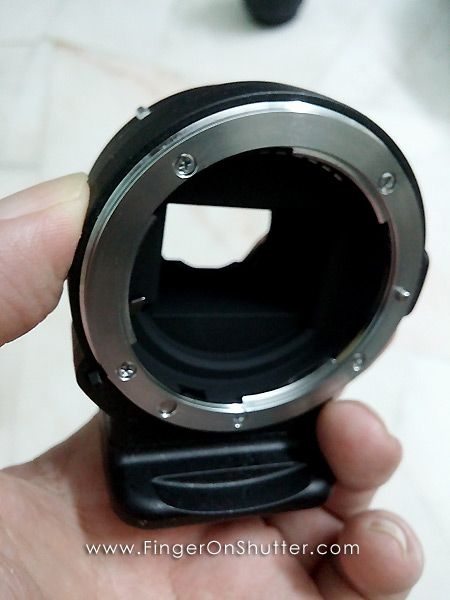 It's like an extension, or for the macro fans amongst us, sort of looking like an lens tube.
You attach the adapter to the camera, and then the standard nikon lens.
Like this one here, the Nikon J1 with an adapter and the Nikon 50mm f1.4G, making it a 135mm f1.4 lens! Does it not look so cool it freezes all other cameras? *giggle*
What's more cool is this..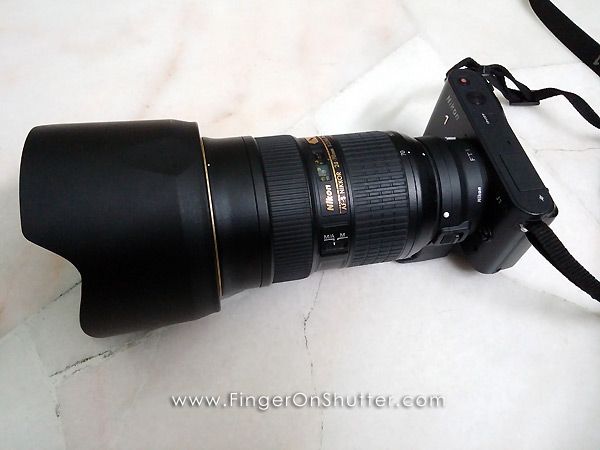 The Nikon J1 with Nikon 24-70 lens
So there you have it. The reason why we got the J1 instead of any latest model. It's a steal!!