It has become somewhat an annual trip for us to hit Bangkok during one of their motorshows. First was Bangkok International Motorshow back in 2012. We have heard so much about the motorshow in Bangkok but did not had the chance to visit it until in 2012. We decided to ensure that we visit it that year. And so we did. The following year we skipped the motorshow but head to Bangkok Autosalon 2013 instead. And this year, it's back to Bangkok International Motorshow 2014.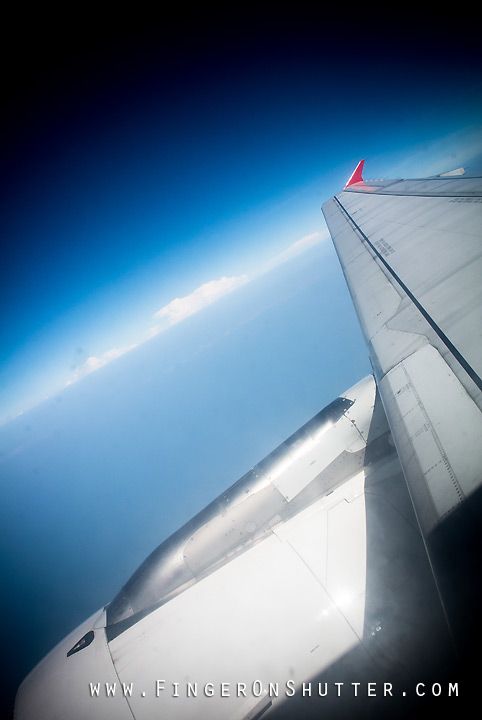 And so we packed our bags and left our big bulky DSLRs behind while we brought along our little mirrorless cameras and hopped on one of the flights to Bangkok.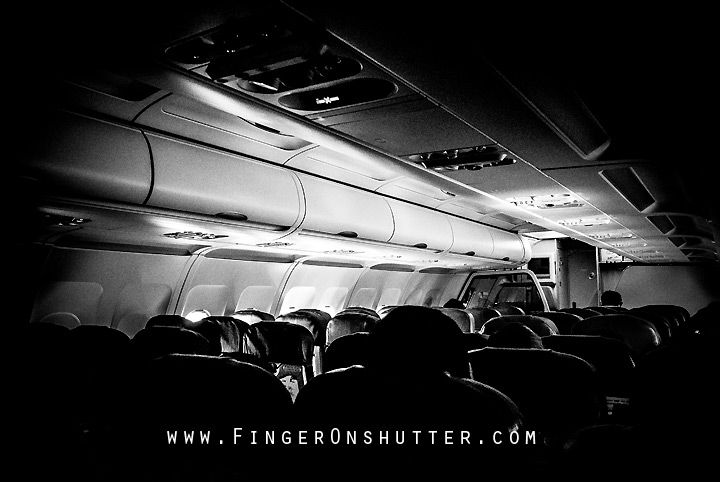 The flight was only a short 2 hours, but it was a rather uncomfortable flight. This is not due to turbulence of anything like that, but rather a very noisy group of passengers. All of them, strangely had toilet tissue paper stuffed into their ears for reasons unknown to me. I did not bother to ask as well.
We actually love the little J1 camera. It actually performs rather well.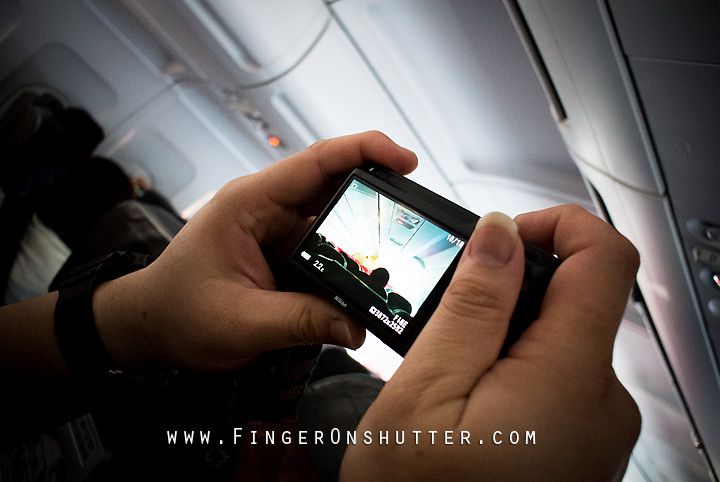 It was a 2 hours flight, and with nothing else much to do, we played around with the camera. We were trying to get some artistic angle just from where we were seated.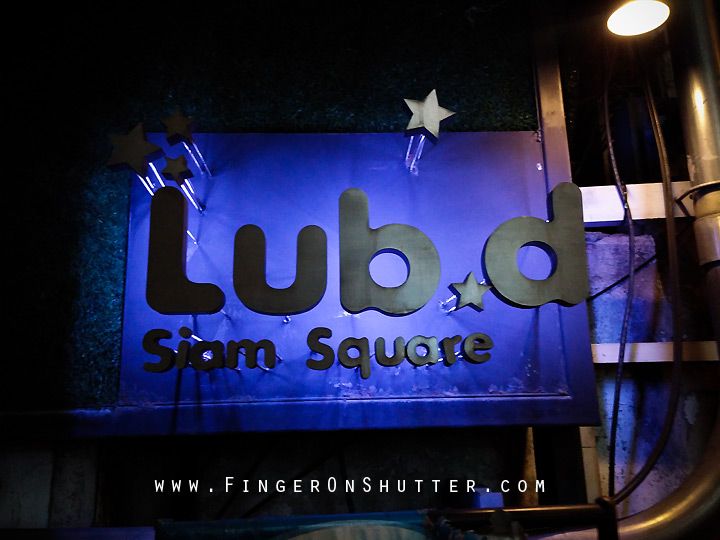 We stayed at our usual place, a nice little place called Lubd in Siam Square. The name Lubd means 'sleep well' in Thai. How appropriate! We like this place because of it's close proximity to where we usually go. Places like MBK, Siam Centre and Paragon. Directly in front of the hostel is one of the train stations. It's literally a stone's throw away.
It's not a dodgy hostel with dimly lit corridors. It's a modern and chic hostel with clean rooms, sheets and more importantly, clean bathrooms and toilets.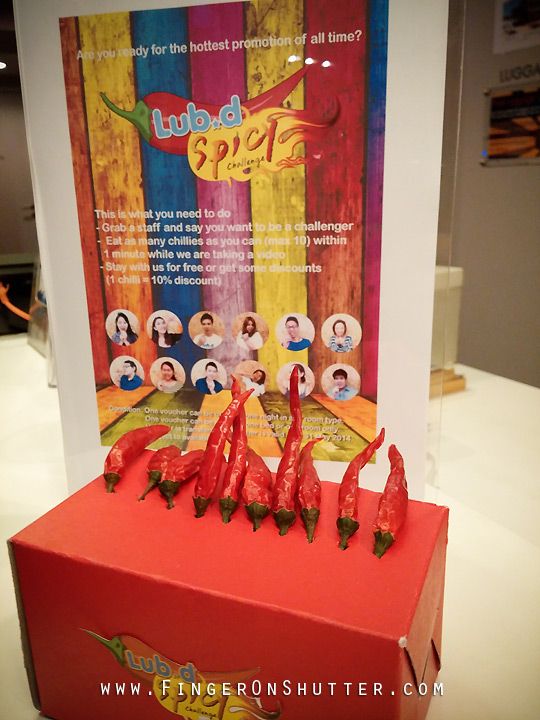 While we were there, they had this spicy challenge. Eat 1 chilli within one minute, you get 10% discount. Eat 10 chillies within a minute, you get a 100% discount on room rates!! How cool (or hot) is that! Visit their website and social media as follows :
Facebook : www.facebook.com/LubdHostel
Website : www.lubd.com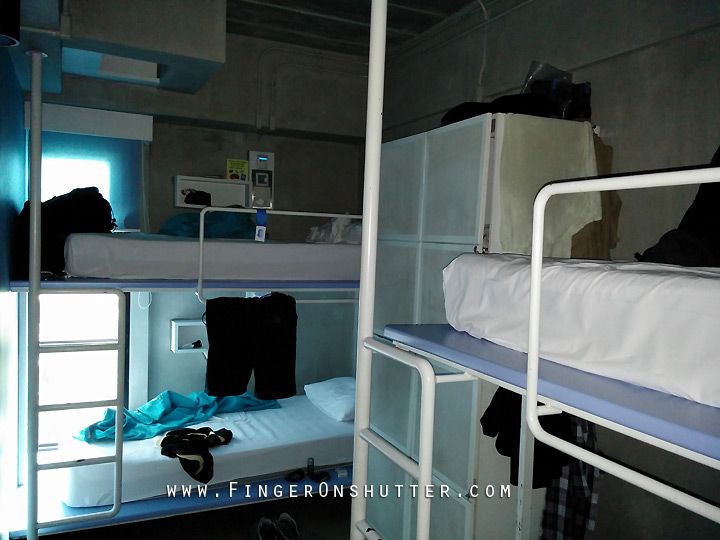 This is the view of the 4 bed dormitory. This is the room after 3 nights with 4 guys! So please excuse the mess.
This is another view from inside looking out to the door.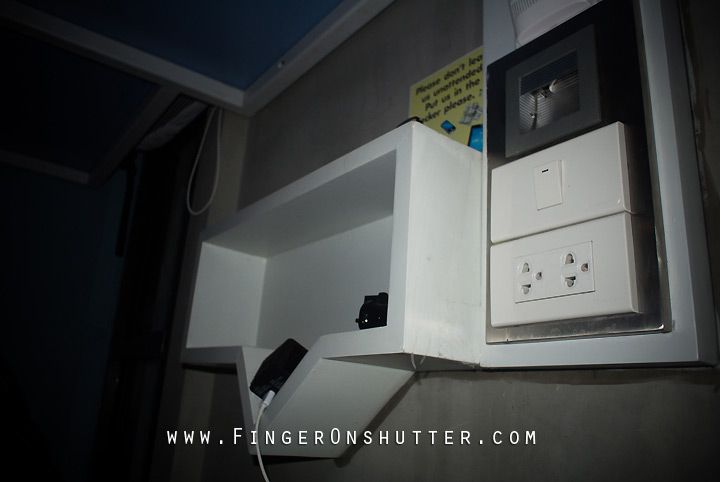 Each of us get our own electrical sockets, reading light and a place to hold our little items like chargers, phones or mp3 players.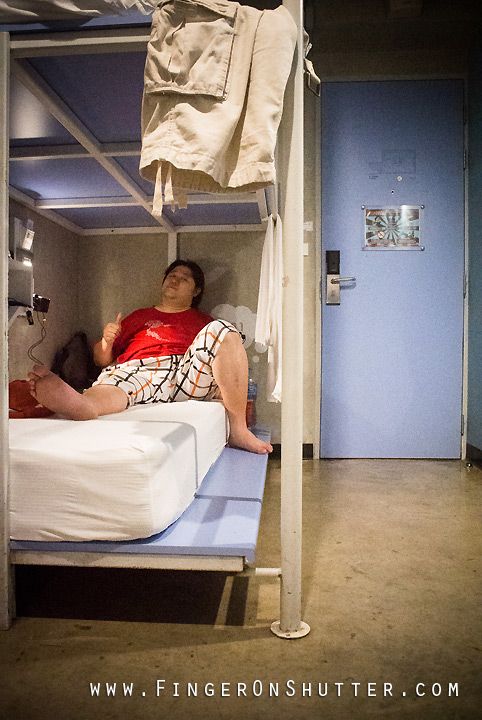 Here's Jason resting comfortably.
The first thing we did, right after check in, was to head out to the Japanese BBQ Buffet!!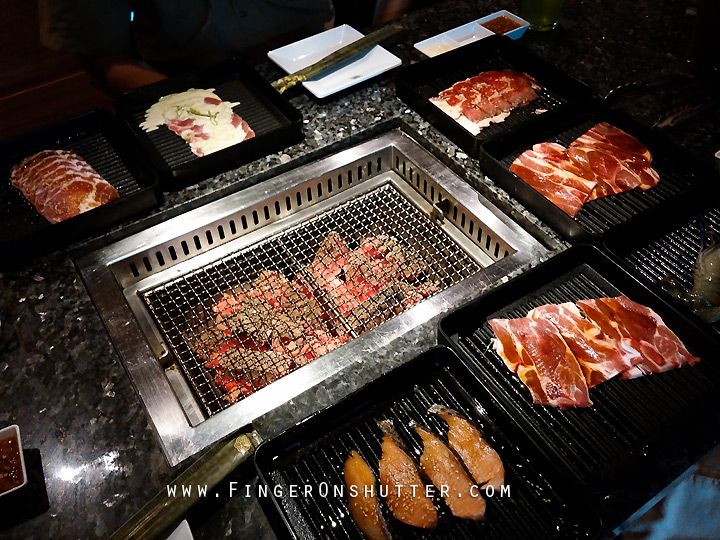 It's 2 hours of glorious meat and seafood offerings. There's various types of pork and beef in various marinates. There's also seafood like squid, salmon and prawns.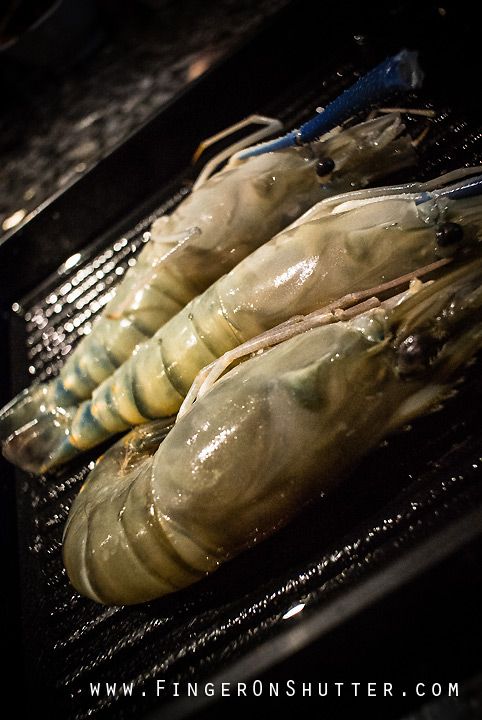 There's other stuff you may order as well, like sushi and california rolls. Drinks are free flow as well. Here, there's another level of menu where you can only order from if you have paid for the 'premium buffet'. It includes other stuff like cod fish and snow crab. Maybe we should try that the next time.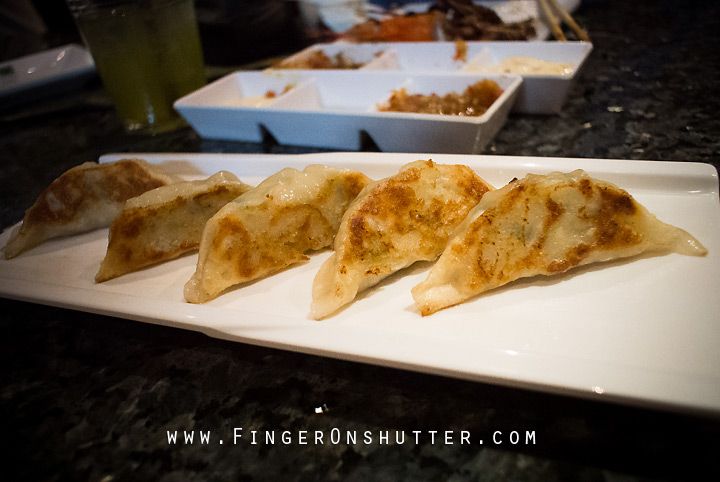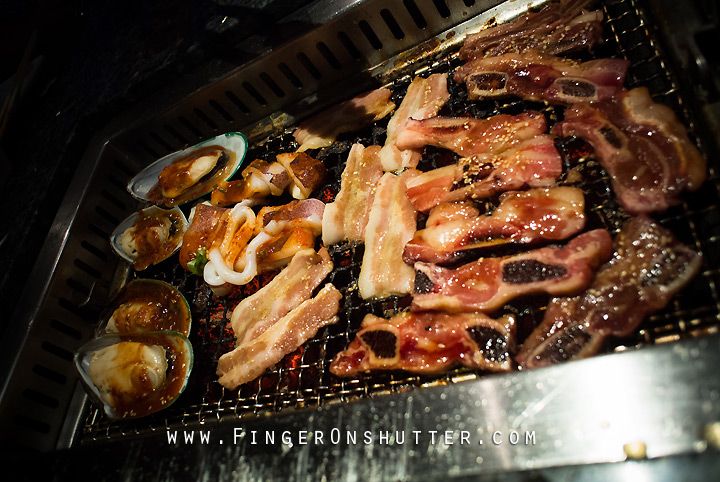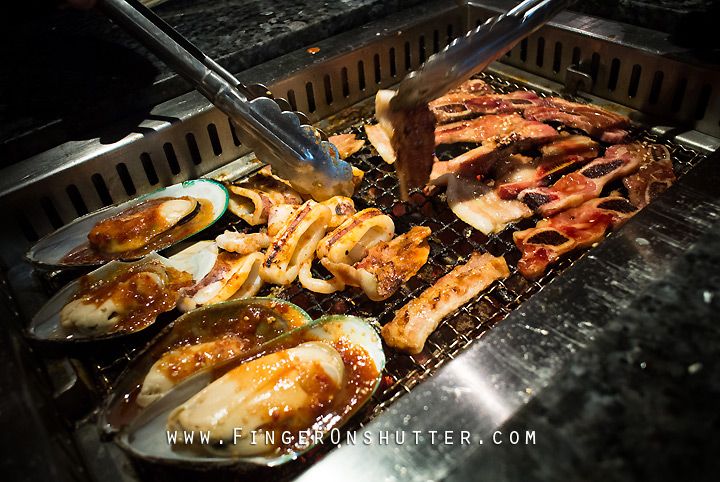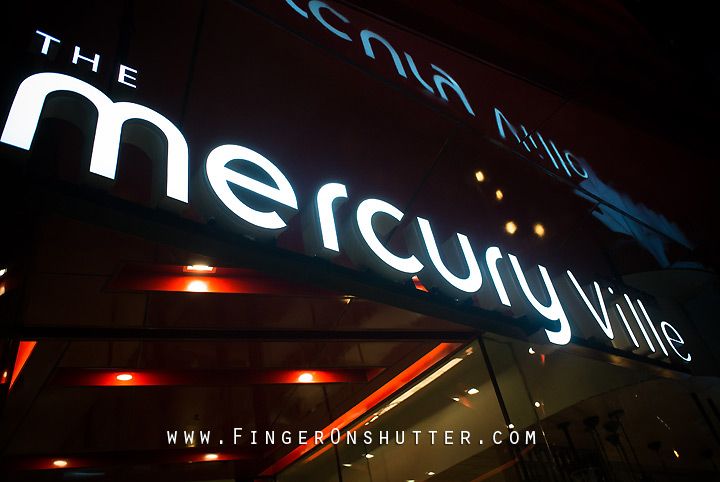 This is the shopping mall where the BBQ shop is located. Somehow I cannot remember the name of the shop. But the shopping mall is small. Just a little circle type layout. You cannot miss that BBQ shop. This is located at Langsuan Road. Further down is another Jap BBQ Buffet called King Kong.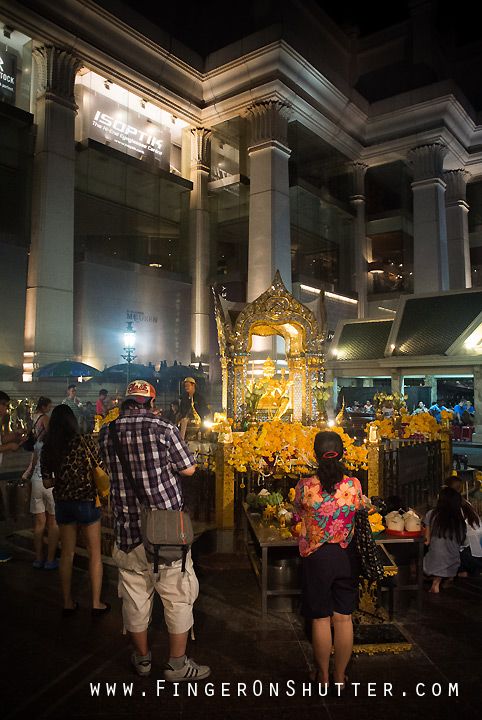 After dinner is obligatory visit to the 4-faced Buddha shrine. It's conviniently located on the way back to the hostel. Yes, we walk. That way we can save money on transportation, as well as we can take in the sights and sound of Bangkok's bustling city. There are also lots of street food along the way.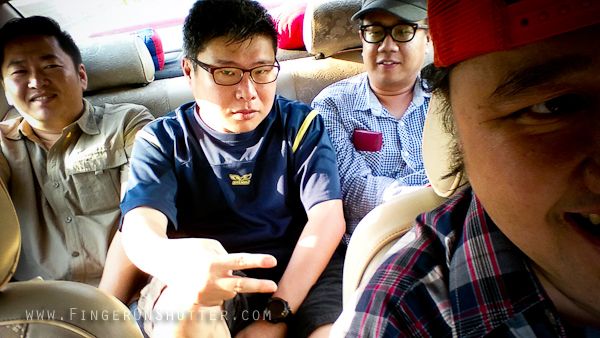 But if there is a need to go a little further, then the 4 of us is just the right amount of people to hail a cab and split the bill. Most of the time it's cheaper per person and much more comfortable.. well.. comfortable to a certain extend considering the size of the 4 of us. hahaha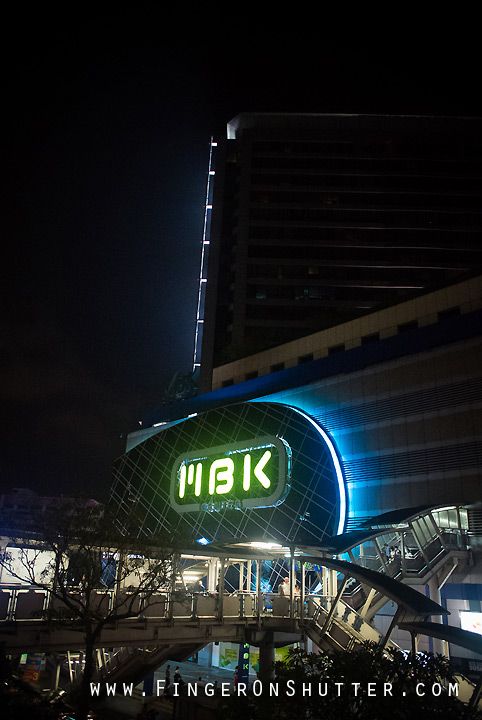 This is the infamous MBK. Kind of a one stop shop of everything Bangkok. It includes a food court which serves various local food, and various other shops selling various items including fashion, electronics, camera, make up as well as beauty products, from the branded and pricey to the cheap.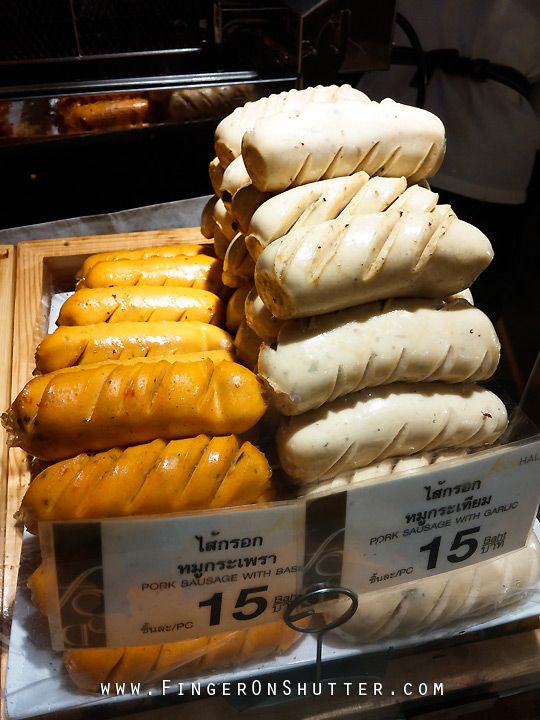 And we found something rather interesting while browsing around in Siam Paragon which is similar to places like Pavillion in KL. However, what is interesting it that they sell Thai street food here as well.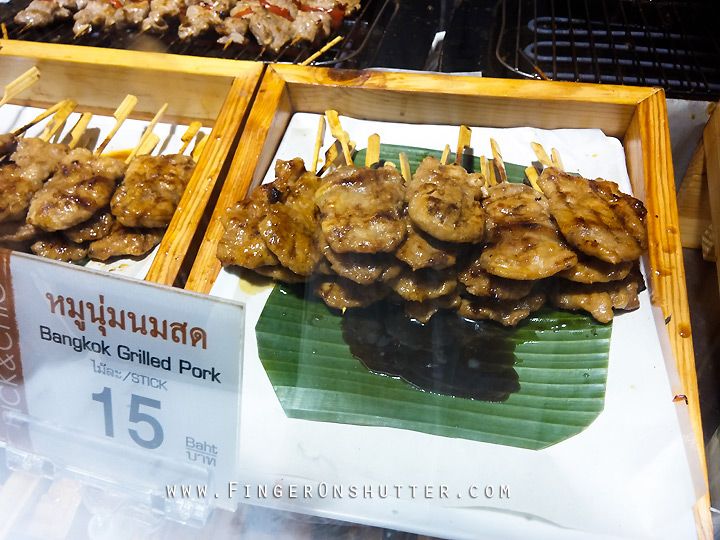 Seen here is the infamous grilled pork.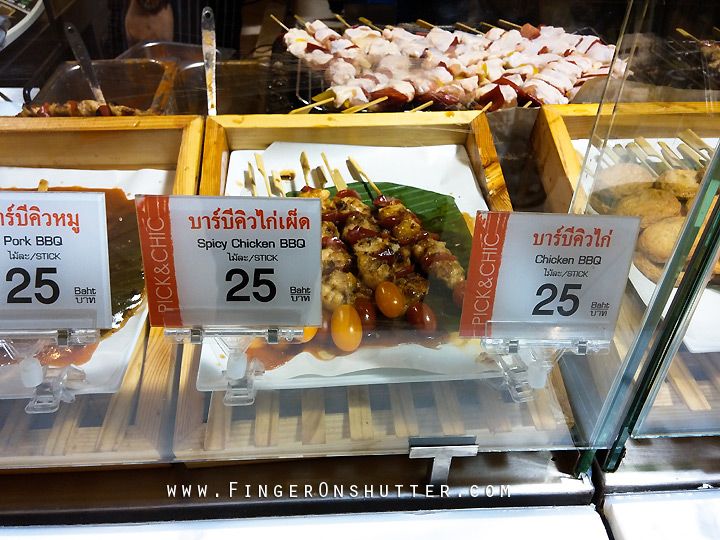 As well as other types of street food.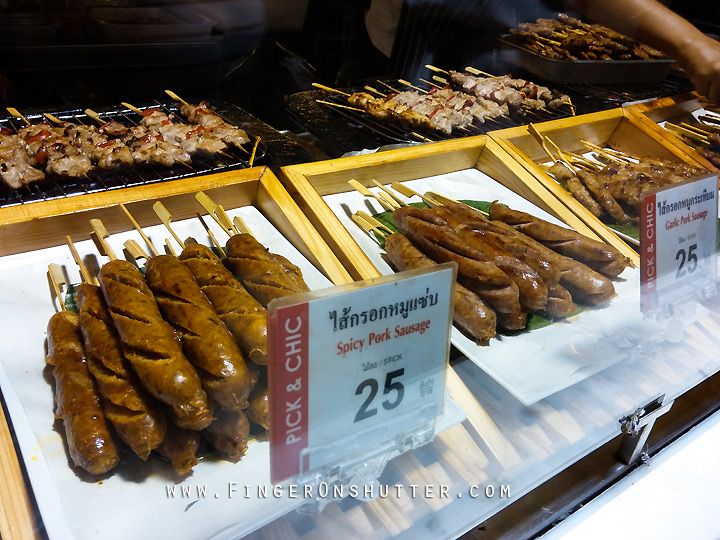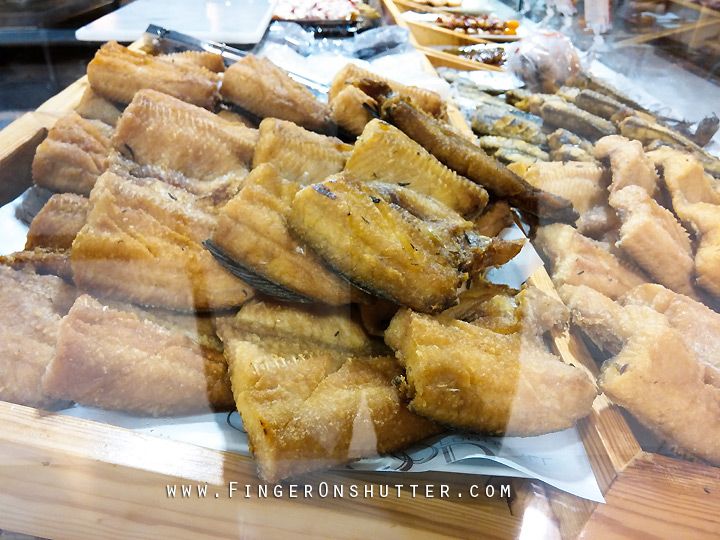 I think this is fish, but am not sure. Did not manage to try them as I was quite filled up.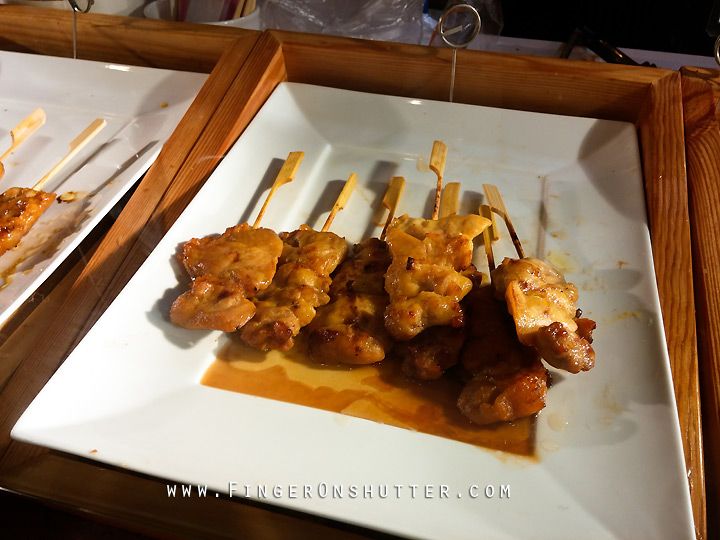 Another view of the grilled pork. Of course the price here is more expensive compared to the ones you get by the roadside,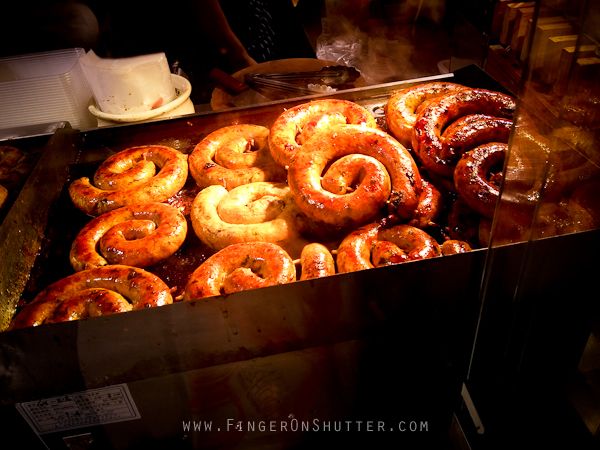 Yeah, I know it looks like something else. But I guess it's sausage. Did not manage to try this as we were rather filled up by the time we got to this. Maybe the next round.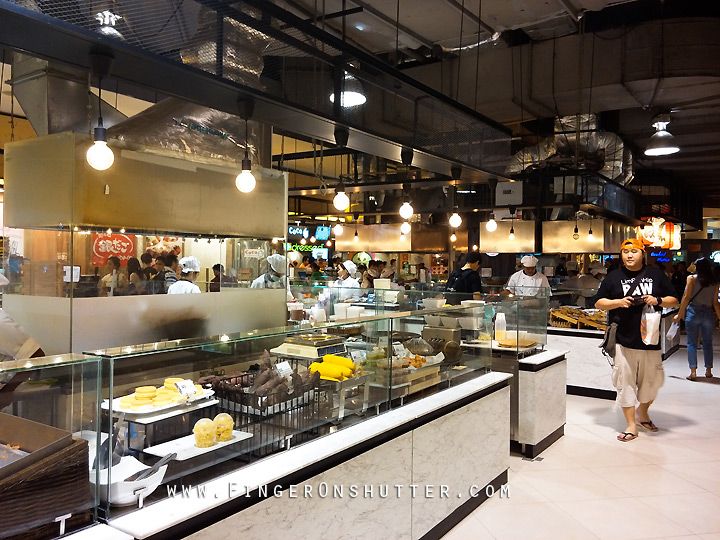 But what you get is a very comfortable environment to browse around and to munch on the snacks. Plus, being in a shopping mall, and an upmarket shopping mall, you can be assured of the cleanliness.
And considering that we were in Bangkok during the warmest time of the year, the air conditioned 'street food' area is much welcomed.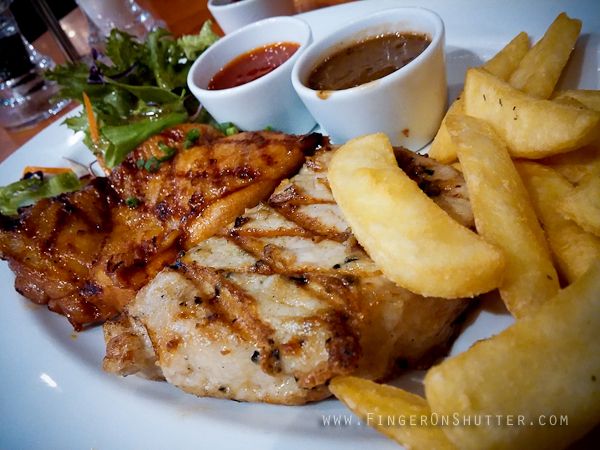 Another interesting dining experience is Sizzler's.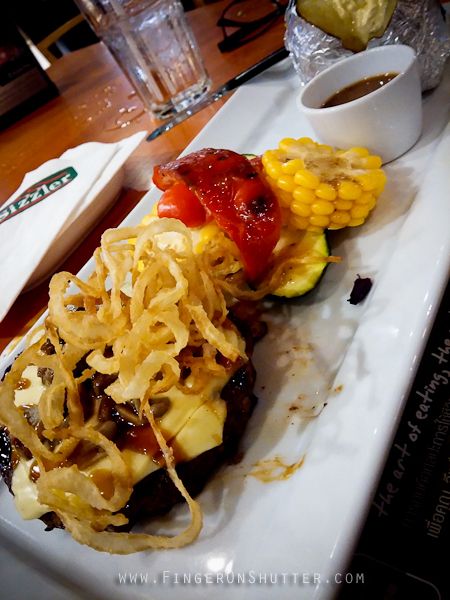 Western cuisine, but with a spread of salad bar, complete with pasta and soup.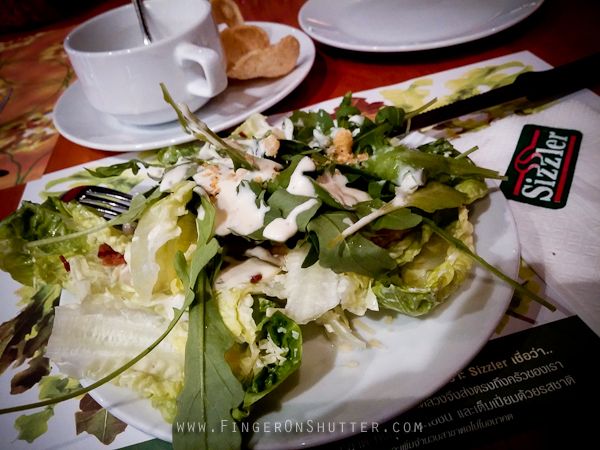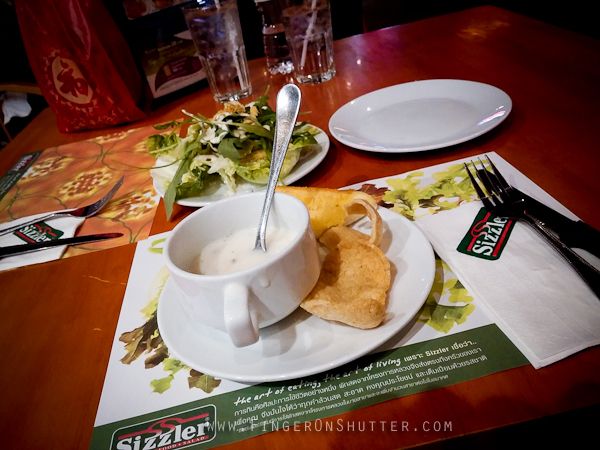 It's wonderful break to enjoy some greens after consuming so much meat.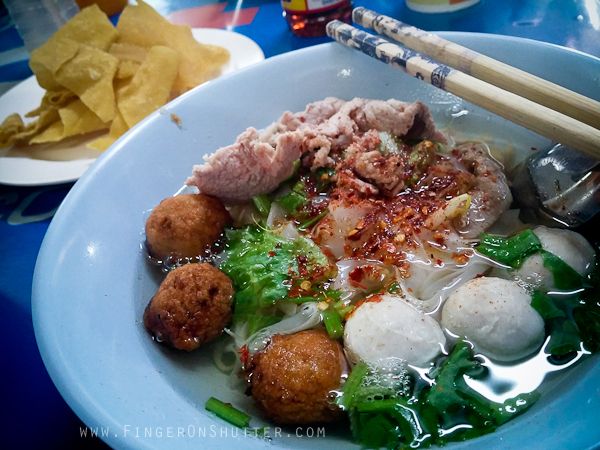 This is another must have in Bangkok; their soup noodles. Simple yet delicious!!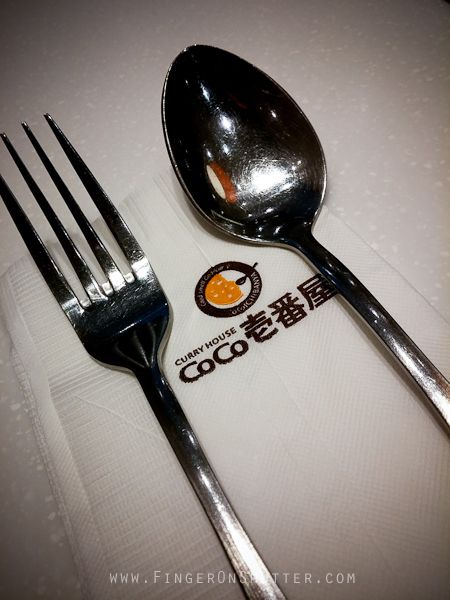 Yes, it's rather strange to go all the way to the land of tomyam to have Japanese cuisine. But according to Jason, it's the best Japanese curry rice, something which the curry rice here in cannot compare to. And they do serve pork curry rice as well besides the ones we usually find here which is chicken curry rice.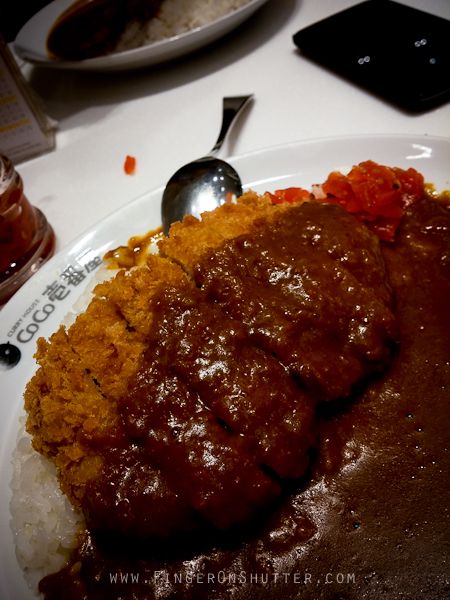 To me, it tastes.. well.. like any other Japanese curry rice, haha. But do give it a try, let us know how it is.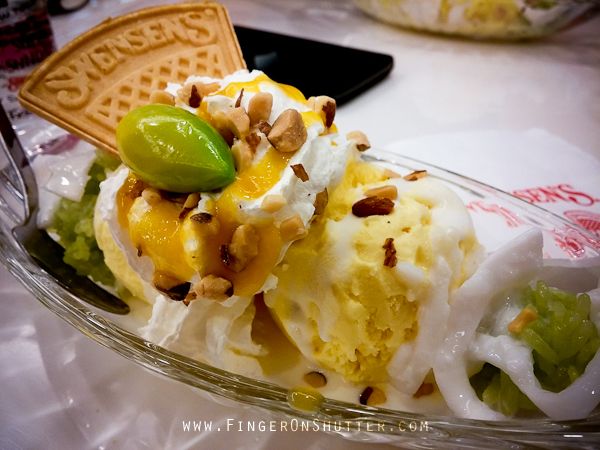 This is another place we would visit each time we are there in Bangkok, Swensen's!! Why? Because it's so much cheaper over there, and there so much more variety!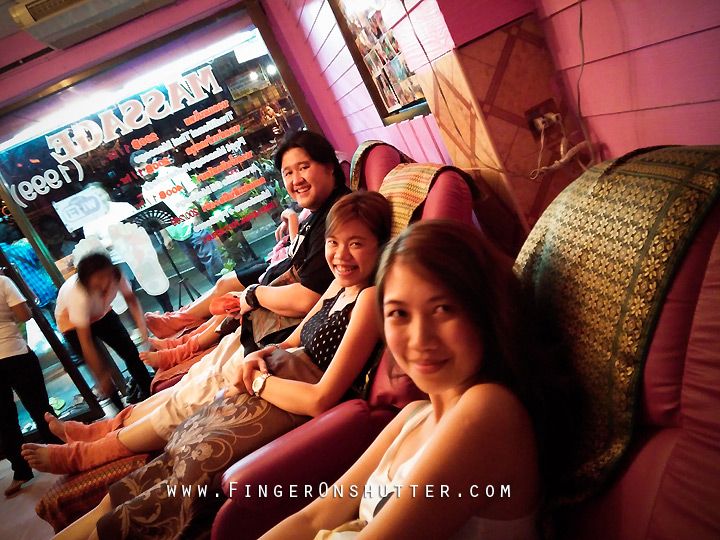 Oh… and guess who we bumped into! hehehe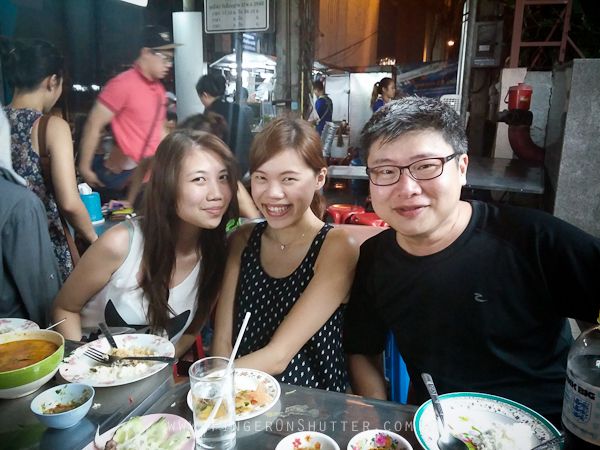 This is all for now, a brief look into our general activities in Bangkok. Coming up would be our trip to the Motorshow itself. That post would be a very long post with tonnes of photos. So do check back.
Till then, happy week ahead!!