Hmm.. it has indeed been a very long time since we updated our blog. But no matter. Better some than none. We had the honour of meeting Nicole a couple of weeks back during of our mamak-ing sessions. She strike me as a very nice and bubbly person. Thanks to Ian who made arrangements to have Nicole as our model of the day last weekend.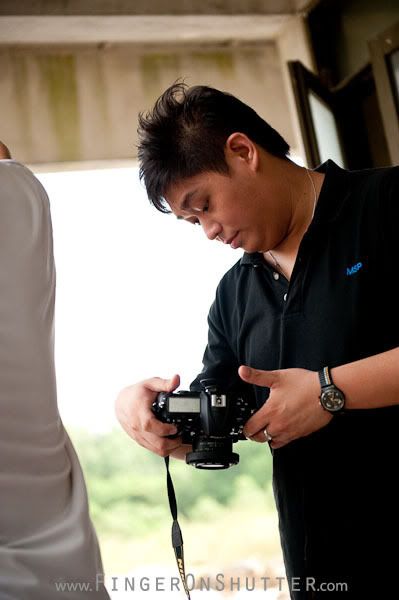 This is Ian.. with the camera which he would be replacing very soon with something he has been salivating over ever since he tried one out. More on that when he finally gets one.
The day started off with everyone arriving at location with 5 minutes of each other. Not bad considering how deeply rooted we are on 'Malaysian-timing'. Nicole went to work immediately on her make up..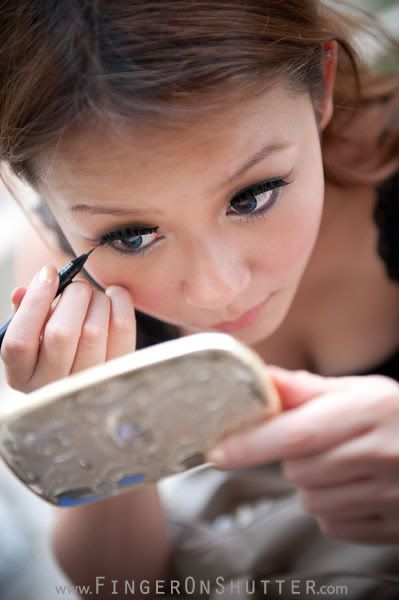 The rest of us? …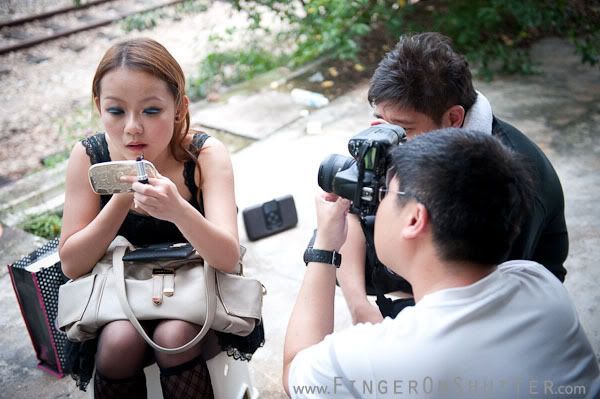 We were a bit restless and kan cheong. So we started to photograph her making up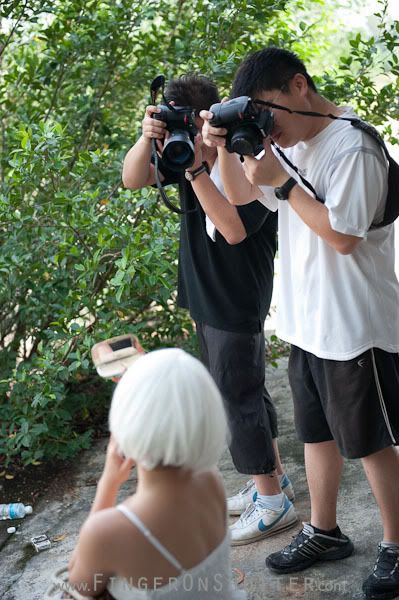 Both sets also we kancheong take the photos.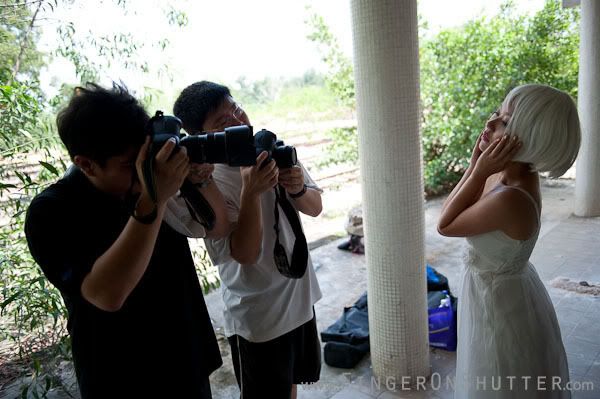 Our theme for that shoot was black and white. Well, we based it loosely on black and white.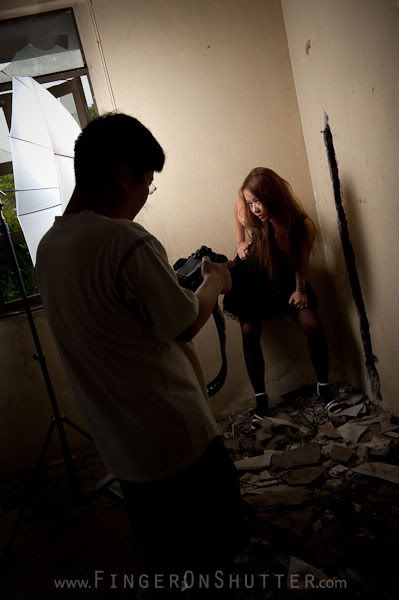 And a little bit of creative lighting to add some drama to the photos.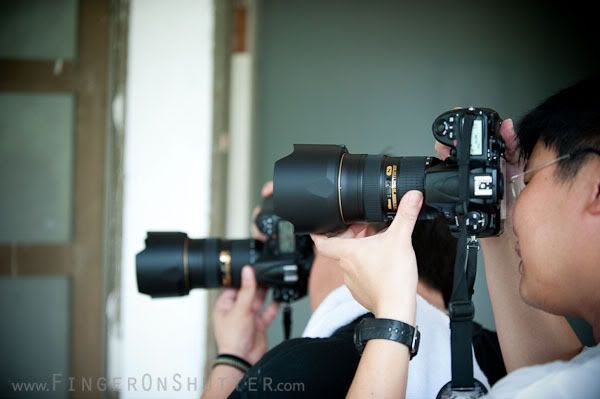 Of course most of the time, I was on available light. I do not know how the photos come out yet. Jason probably had completed processing his set of photos. I have yet to get started.
He has a very good reason to have completed his processing. That is another blog entry. We shall wait while he compiles photos and put into words about his new toy soon.
And last but not least… the obligatory group shot.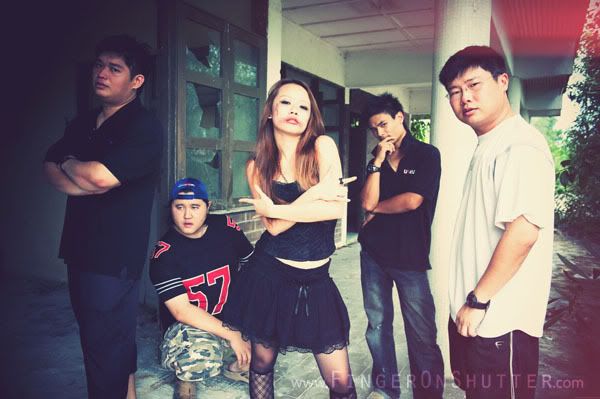 Coming up next… photos from the shoot.
Stay tuned.