Here are some selected photos from our pre-wedding photoshoot at Seoul. We hope you enjoy them as much as we enjoyed taking them.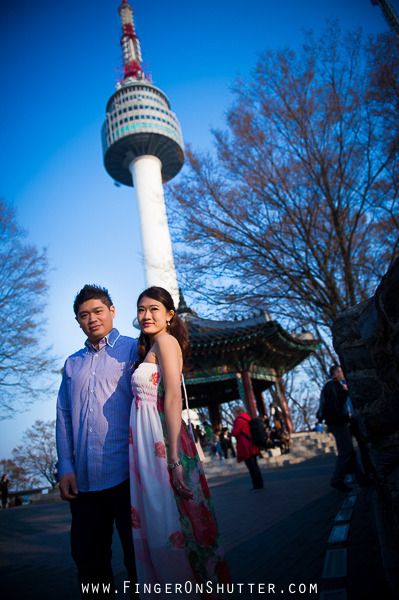 Namsan Tower.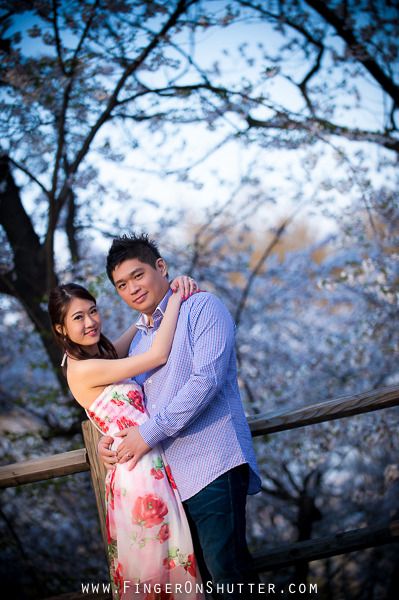 Namsan tower is a very popular destination for tourist.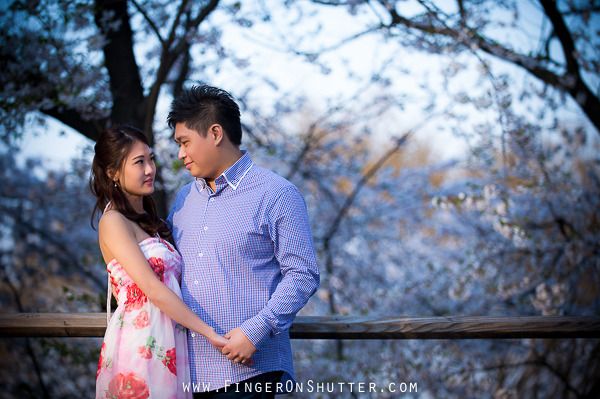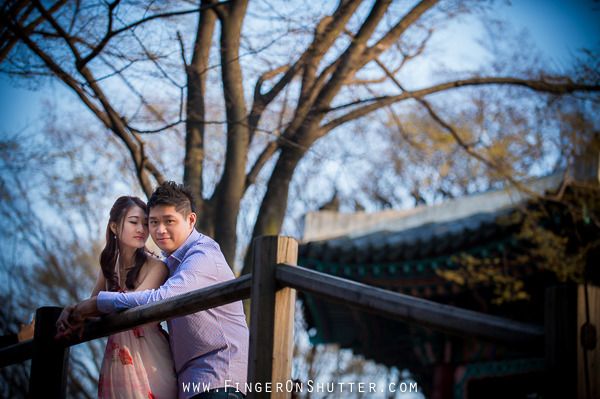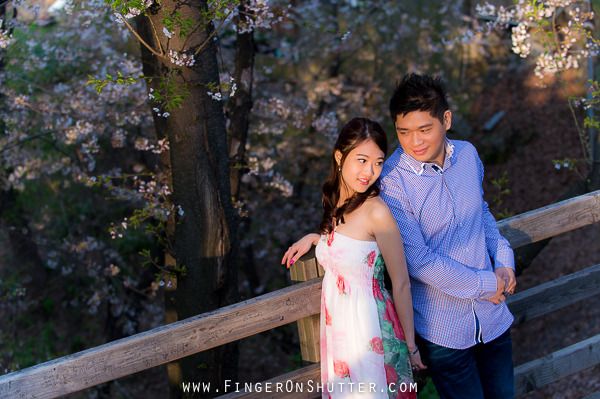 There were many around, but we found a nice secluded spot for these.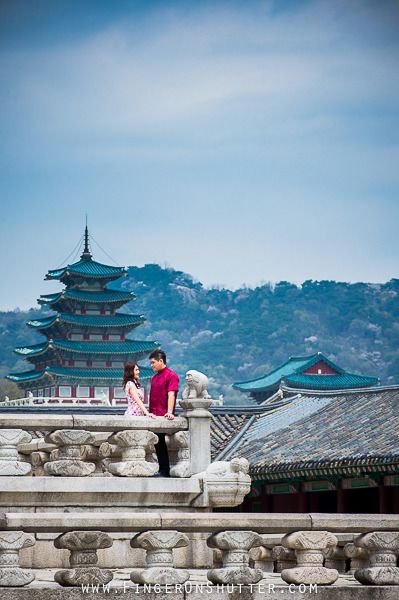 This was taken at the palace. The next few photos were also taken within the palace.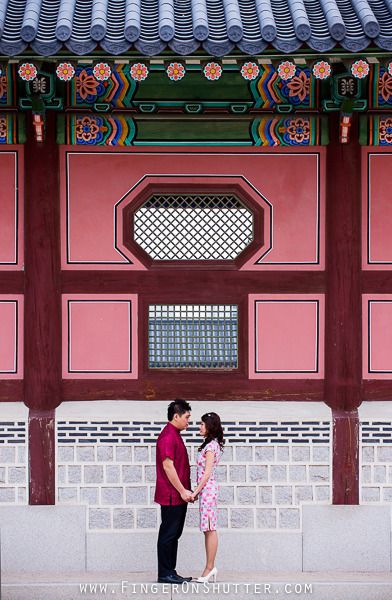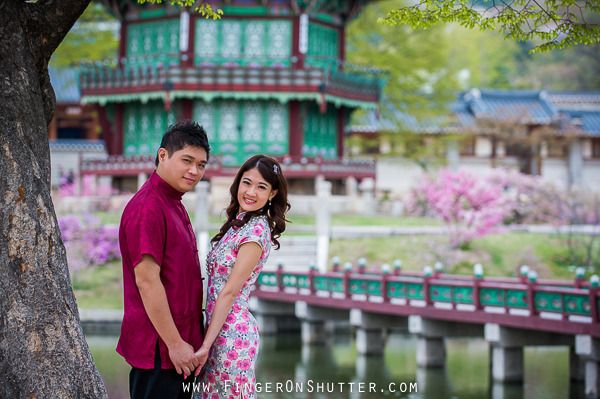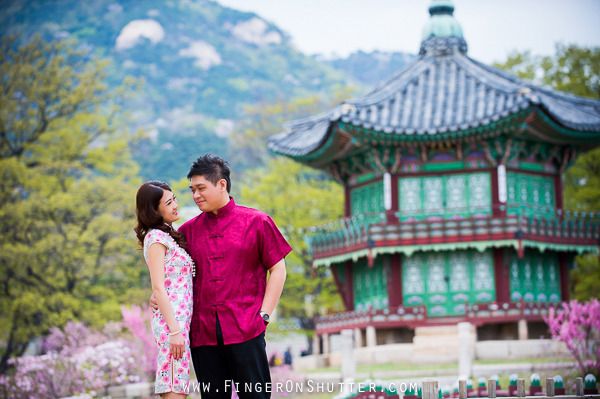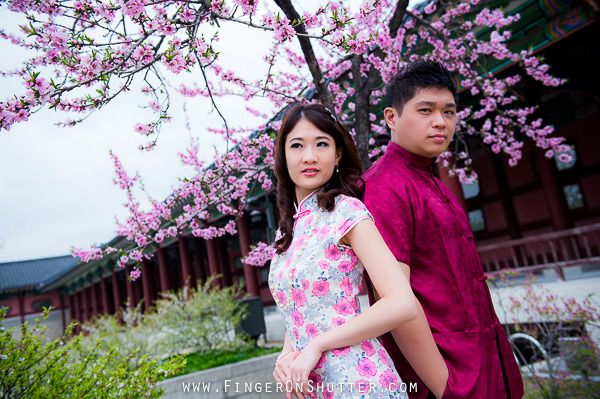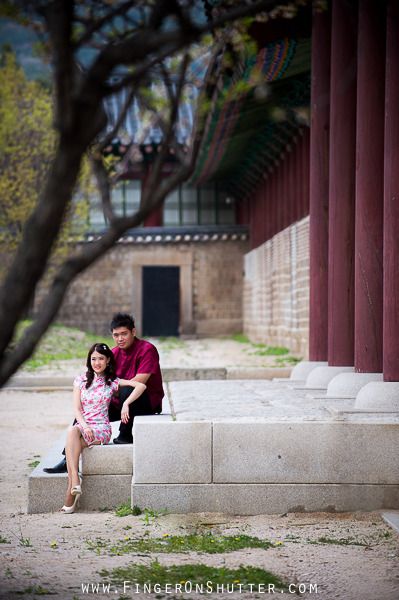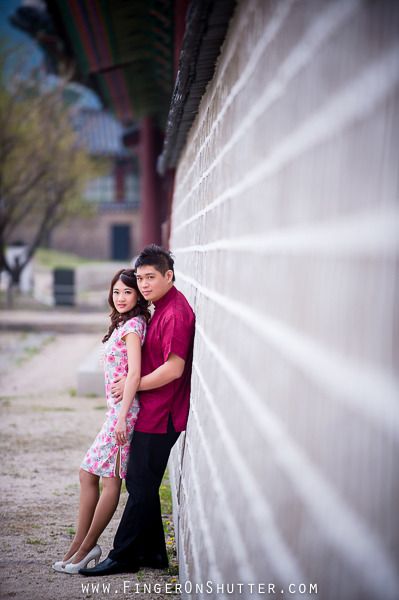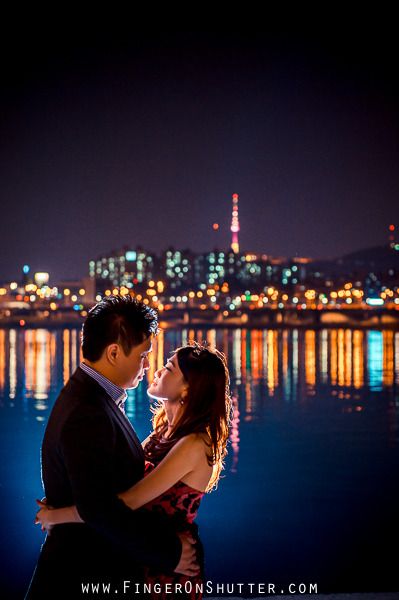 A beautiful shot with they city skyline and Namsan tower in the background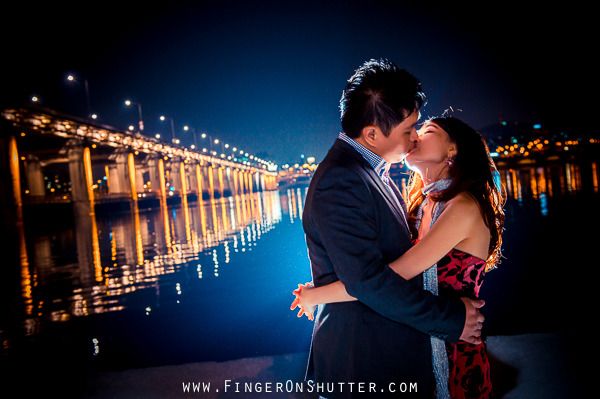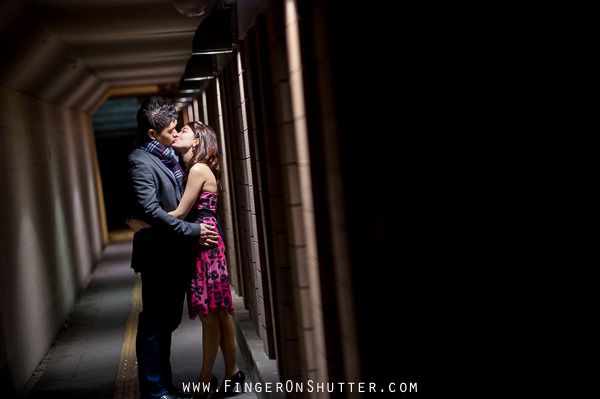 This photo was taken within 3 minutes while we were rushing to catch the last train back, and to catch the fried chicken + beer before the restaurant closes. While we were treading through this pedestrian tunnel, our numerous training and courses which had trained us to see beyond the plain old tunnel. We set up, placed the two love birds and asked them to show us the FIRE in them. Then.. CLICK ! … and we were on our way back to our beers and fried chicken.
The next day we woke up early.. our location : the site for Winter Sonata!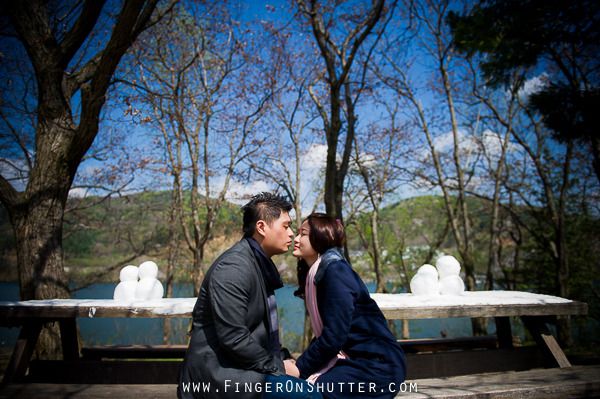 The photo location above should be familiar to those who follows the series.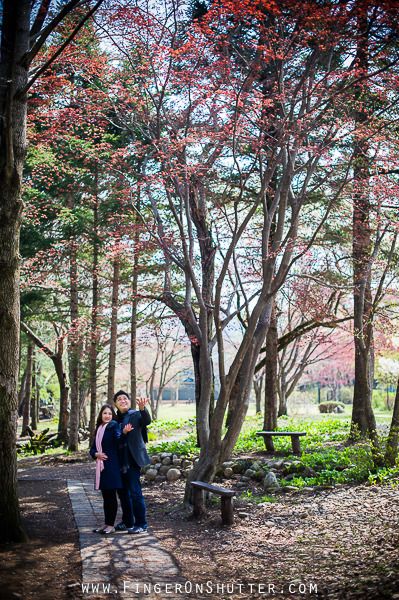 Actually, the entire location should be familiar to those who follow the series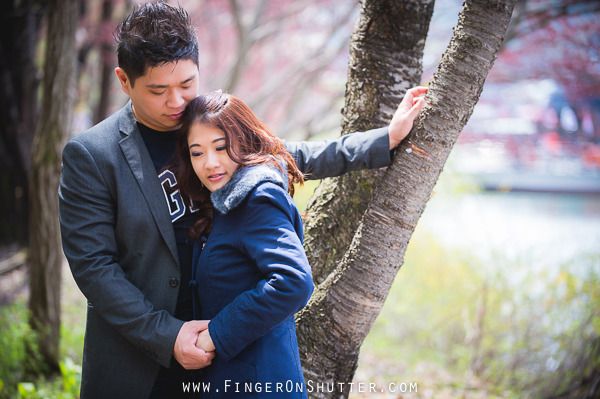 ]
This location, Nami Island, is also another very popular tourist spot, for both foreign tourist and locals a like.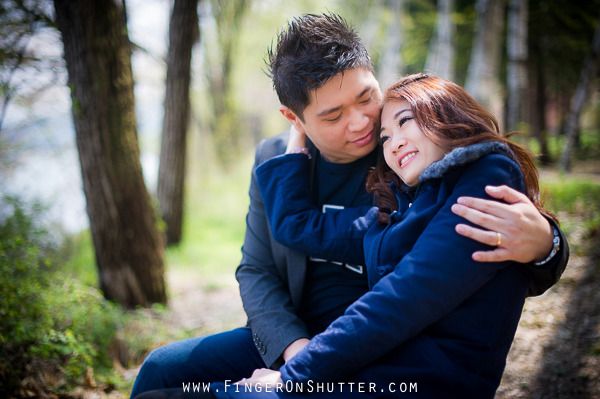 But we were quick to find several nice spot.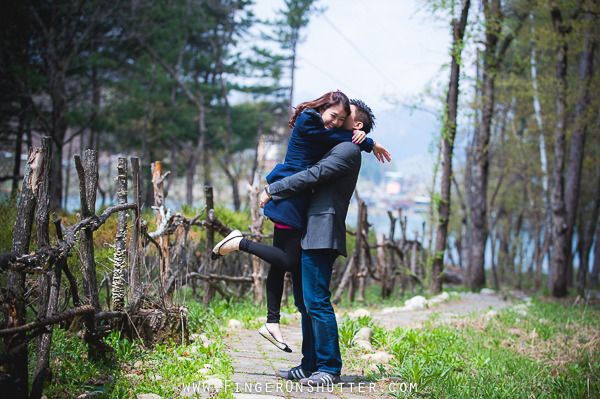 Spots which are away from the crowd.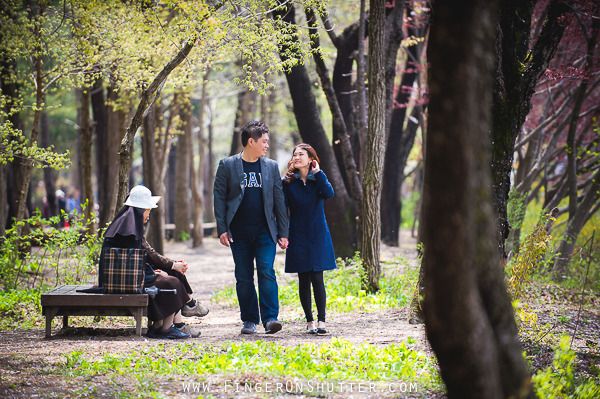 But sometimes, there is no escaping the crowd,… so we made use of them to make this photo a little bit more interesting.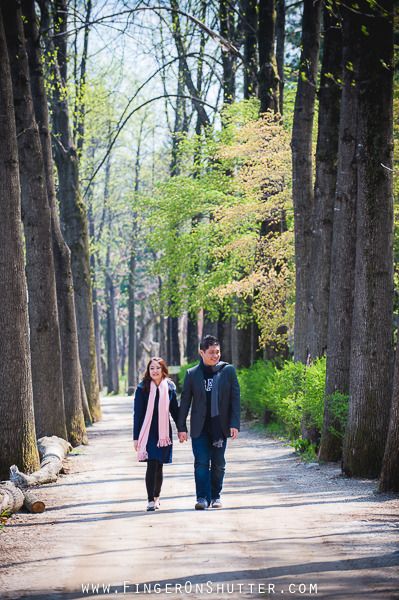 One of the iconic paths, lined with trees. It was cold, too bad there's no snow to coincide with the 'Winter Sonata' location theme.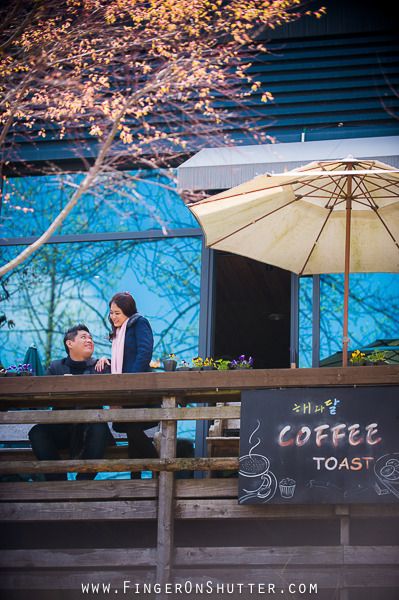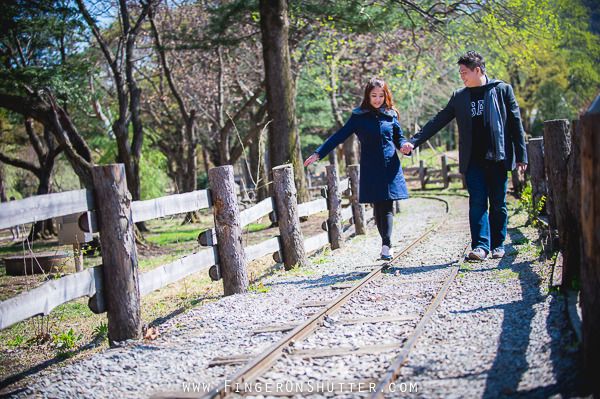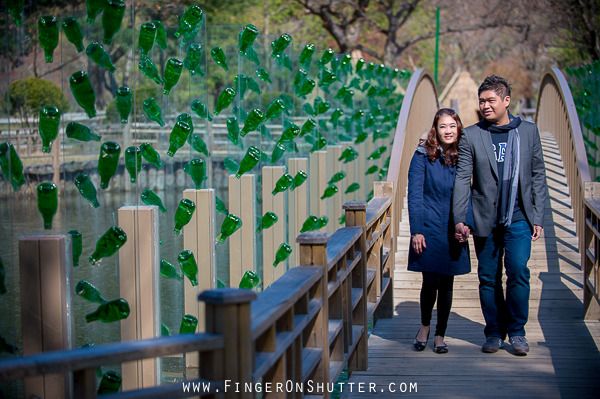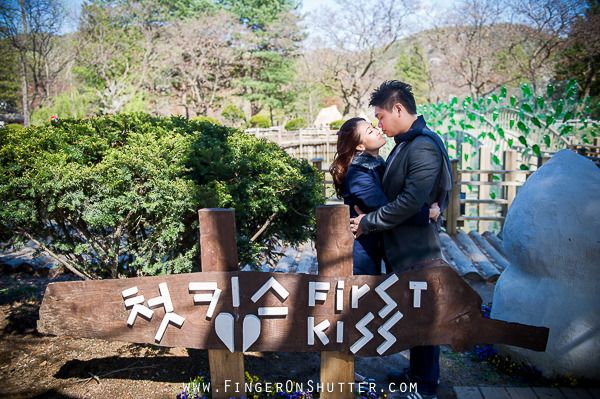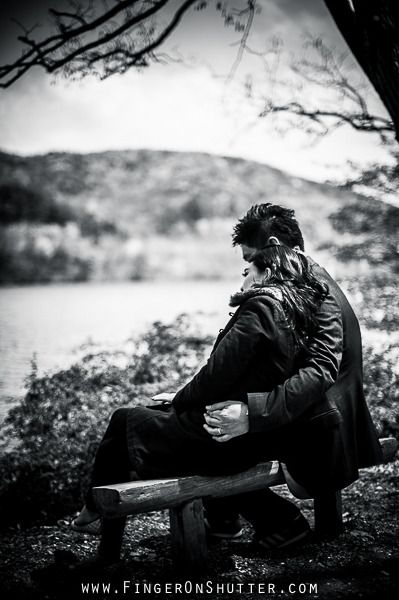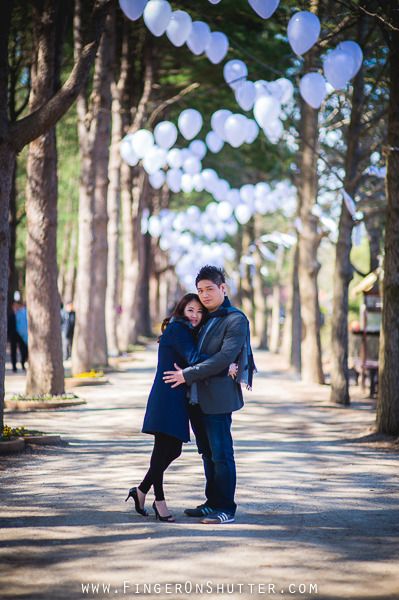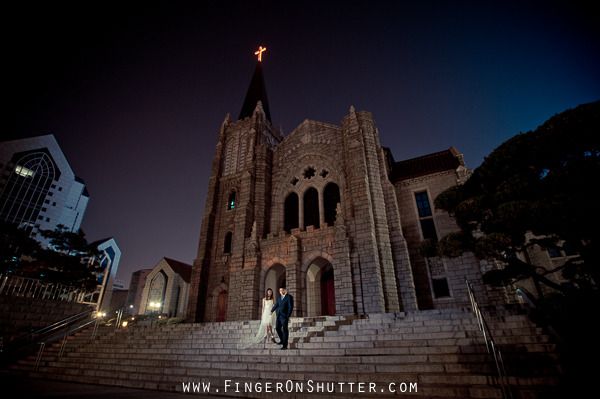 So that's all there is for now. We hope that you enjoyed the photos. I am sure the lovely couple also did enjoy the photoshoot, as tiring and hectic it maybe, but fun it was!!