Want to have your portraits taken by experience photographers? Want to spend 1.5 hours having your photos taken by two quirky people who are extremely passionate about nailing that sensational shot of you? Here's your chance.. again! Our Portraits Promo is back!!
Here's your chance to experience Jason and John taking your photos. Not to say that we are celebrity or rock star photographers, just the chance to have your portraits taken at an affordable price.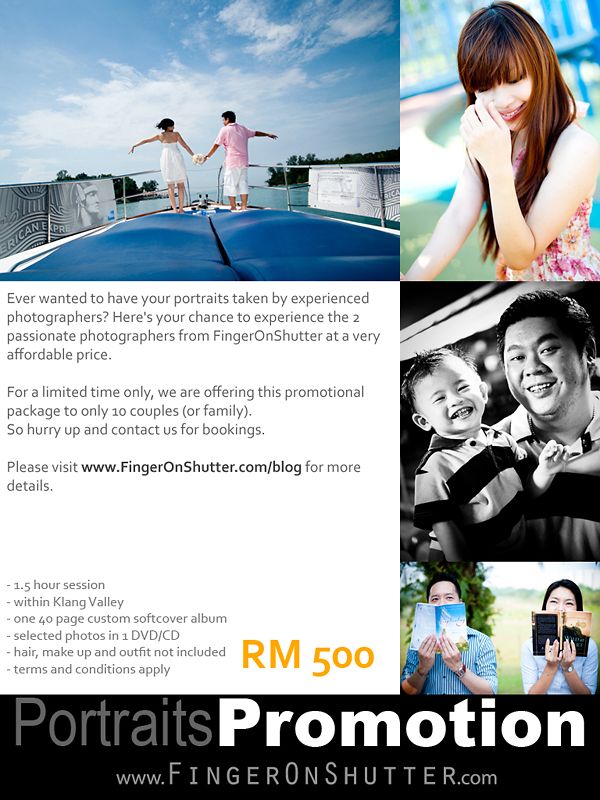 For RM500 nett, both Jason and John will both take you on for 1.5 hours, photographing yourself, or with your partner or even with your family. It's a no frills but fun photoshoot. So let's get together and see if we click.
So what's the catch? Nothing. We meet up, probably have breakfast or coffee before heading out somewhere for a photoshooting session. After we are done with the photos and have the album printed, we would probably meet up again for coffee or tea, and hand the album and photos over to you guys.
So drop us a line. Click HERE for contact details.