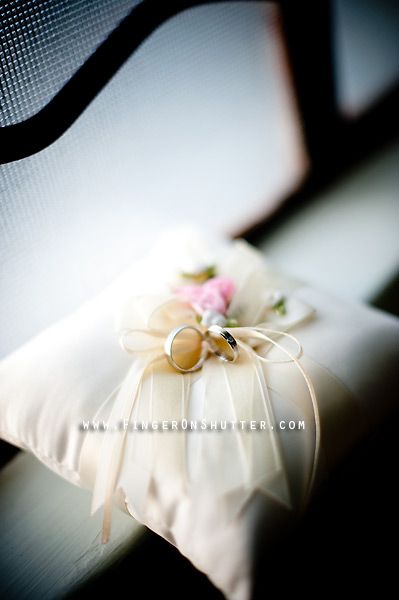 KC and Anna are one of the most laid back couples we have ever dealt with. They were open to suggestions and went with anything we suggested. When we were tied up with other work, they understood and did not bother much about how, where, when or what we did. All that mattered to them was that we immortalised their wedding day.
When we first met up with them, both KC and Anna were such nice people and overflowing with happiness that it rubbed off on us. You know, the kind of people that actually lights up a party when they join in. We knew immediately that this is going be a real fun wedding to shoot.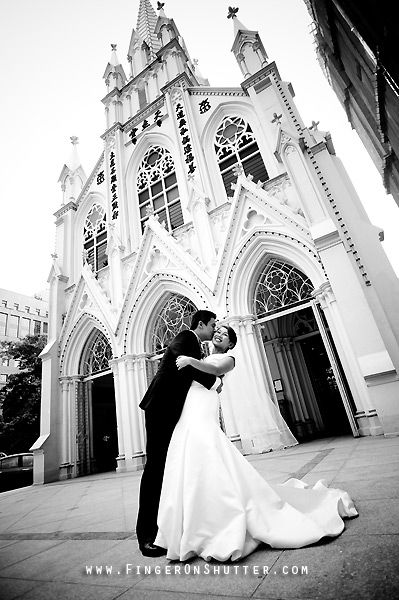 And during their wedding day, the wedding flowed along smoothly with their wedding team working like a well oiled machine!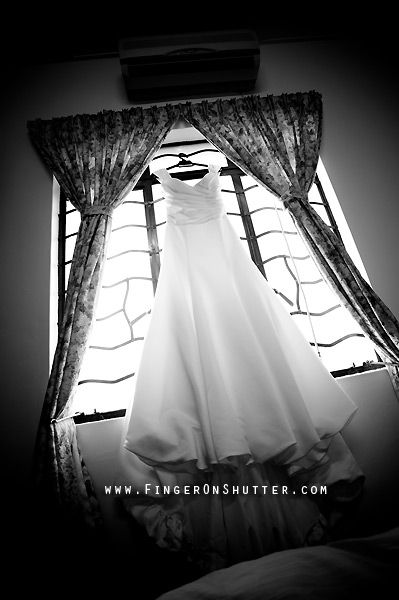 Anna's room is no 5-Star suite, but it cosy, but one fantastic feature of her room is a wonderfully large window with diffused window panes that all photographers love, well, at least we do love them. The large window bathes her room with wonderful natural light that even a 5-star suite cannot compare to without it. The beautiful Anna was excited, and so was her family and friends as they prepared for the upcoming day.
Both of us loves natural light photography and strive to search for that perfect natural light in each of our assignments. The fantastic natural light which was showering into Anna's room was so good that we were so excited to be creating beautiful images for them.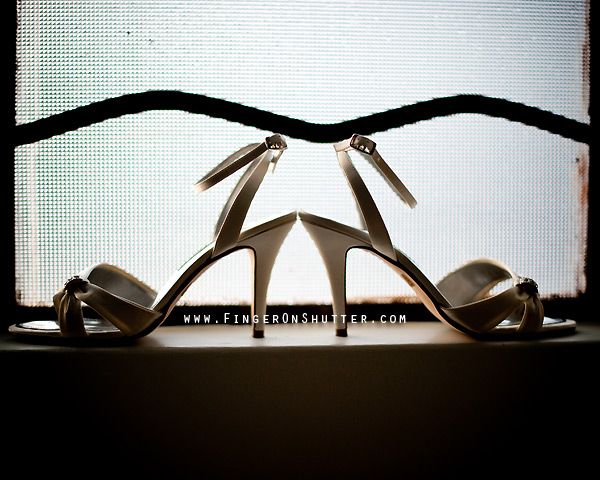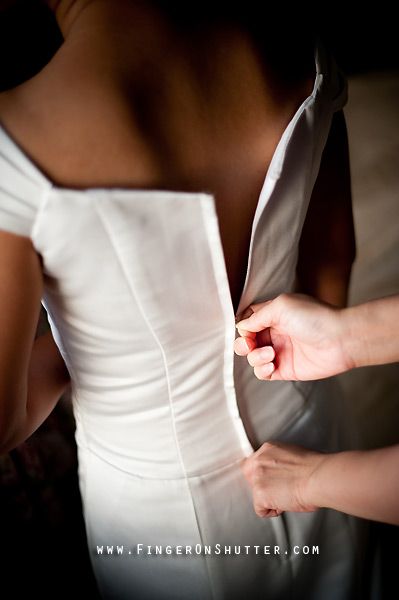 We had always loved natural light photography. It gives a more natural look to a photo and it draws you into the photo.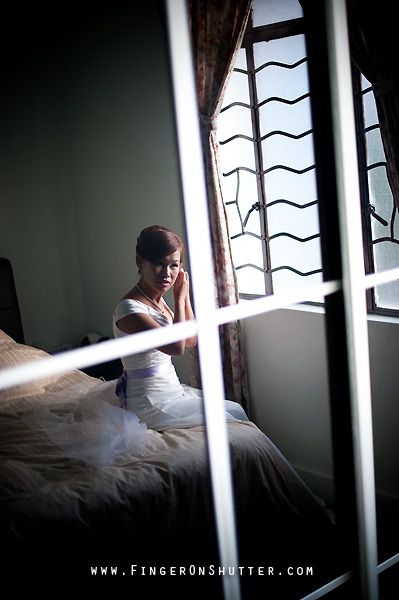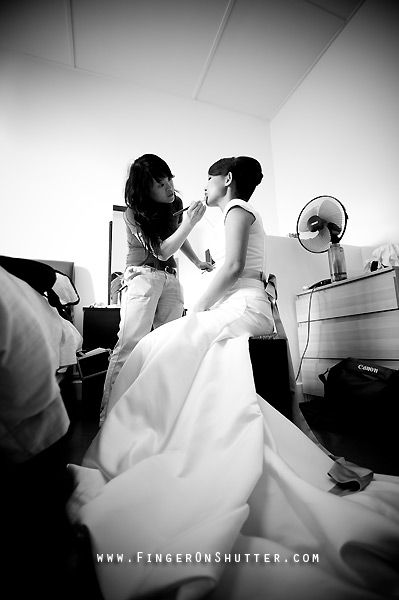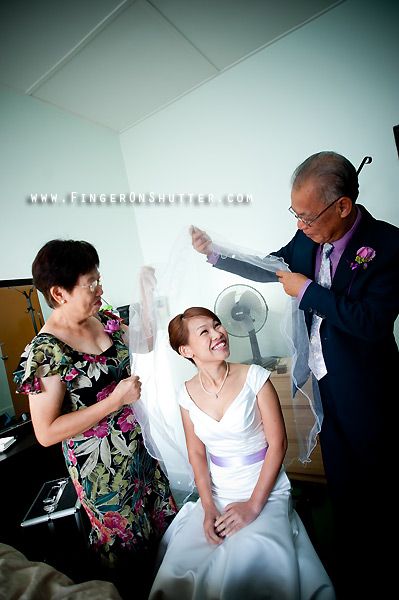 The proud parents putting on the veil. Look at how happy they are, especially Anna.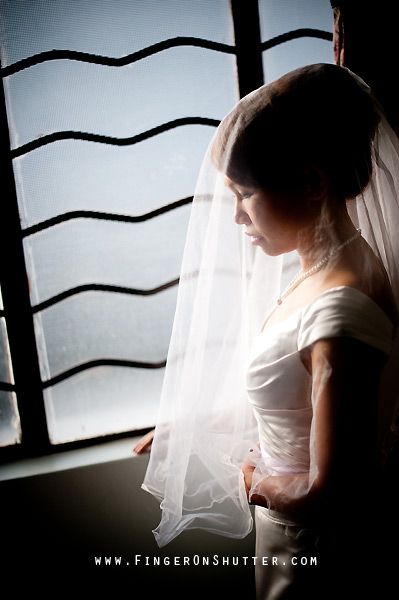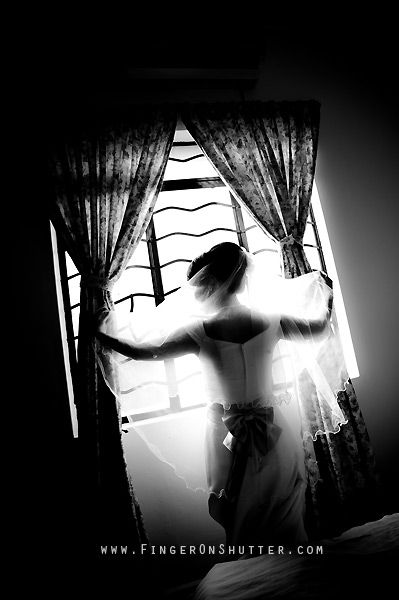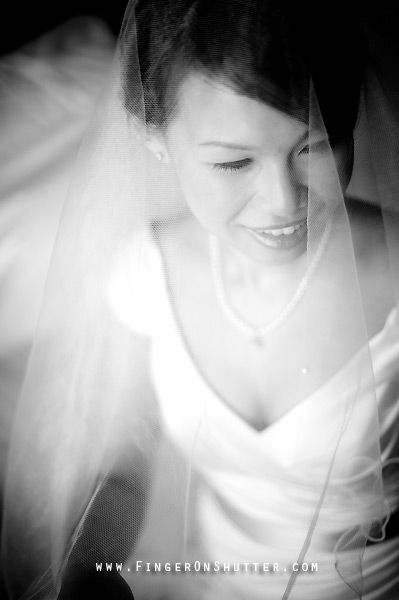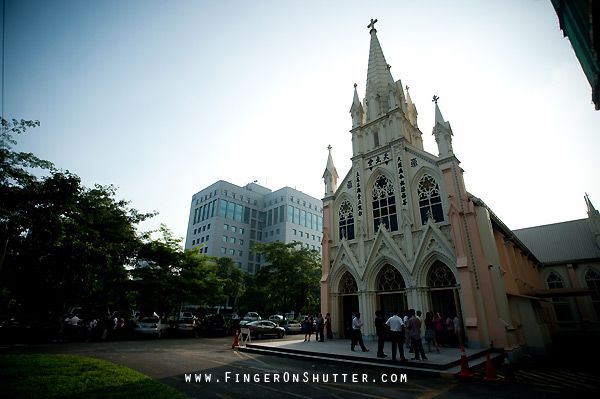 Their wedding was held at a church in town. Living here in Kuala Lumpur for nearly 20 years, I had not realise that there was this beautiful church right smack in the middle of the city. Probably would have driven pass it many times as well. It is indeed a majestic church. What a wonderful place for a wedding ceremony.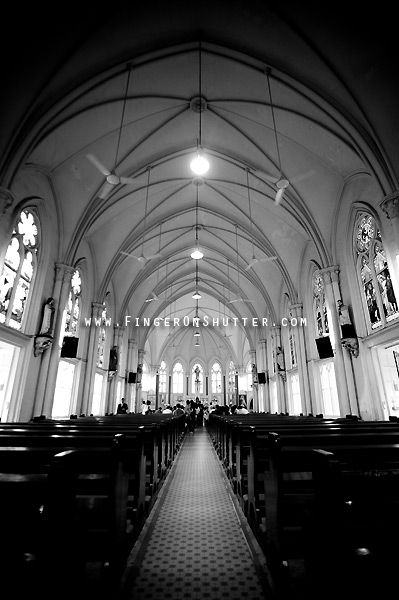 Beautiful right?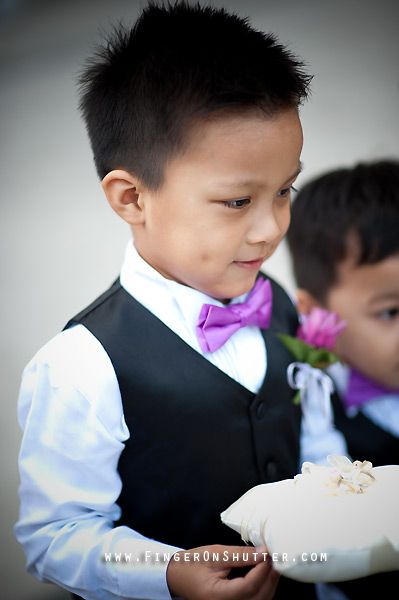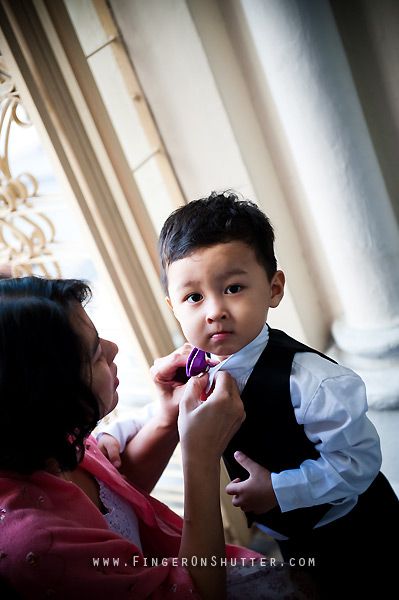 The little one getting ready. Handsome little fella isn't he?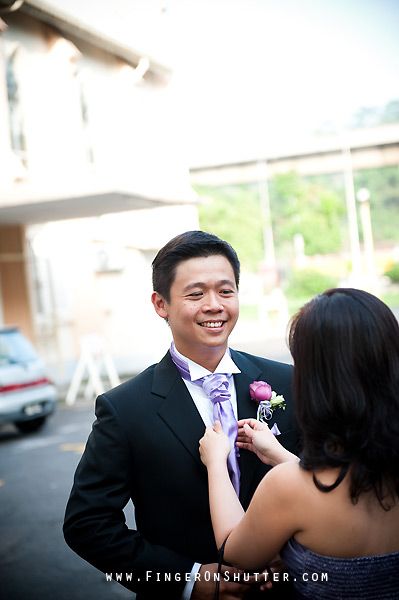 But here's the man himself, getting some help to ensure that he looks the immaculate for the upcoming ceremony.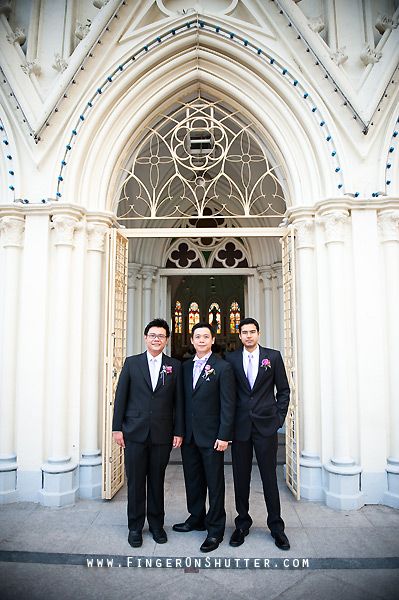 Dashing groom and his buddies.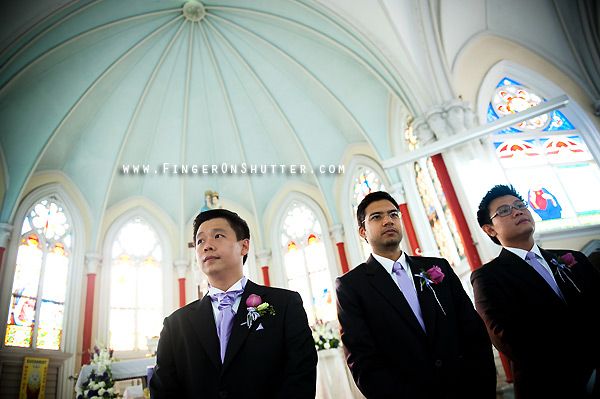 And back to their stations, awaiting the arrival of the bride.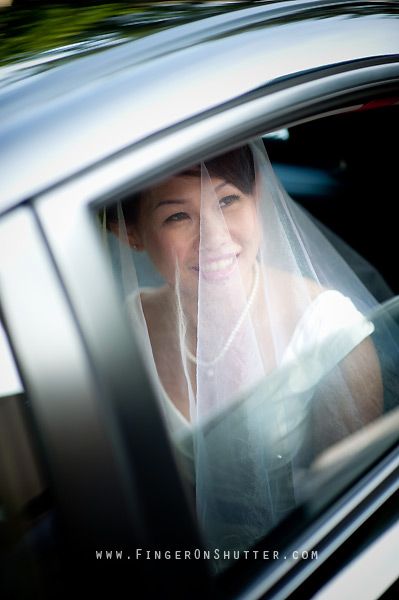 The excited bride arrives, eager and excited to set her eyes on her dashing groom waiting at the altar.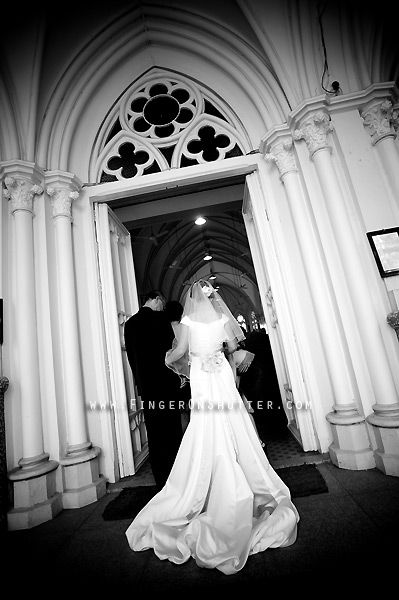 Here comes the bride!!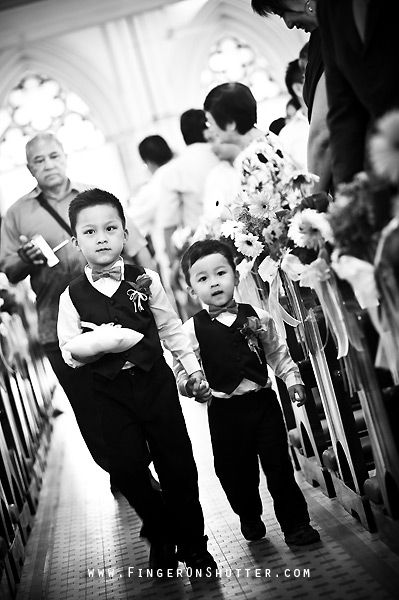 As the isle entourage made their way in, the atmosphere was suddenly electric. The guests clapped and cheered them on as they made their way to the waiting groom.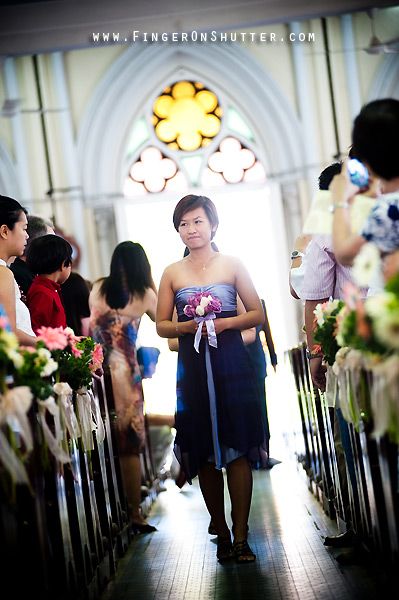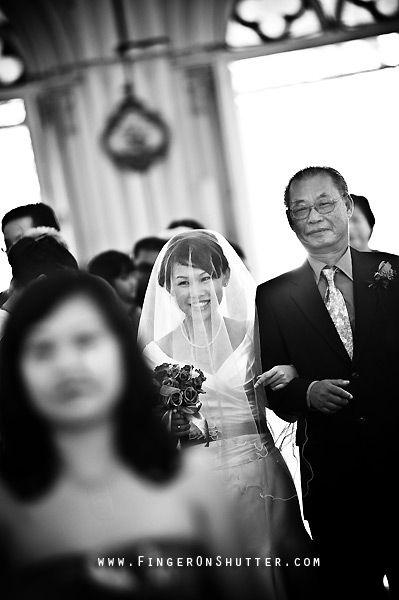 Just look at the proud father, leading her very happy daughter.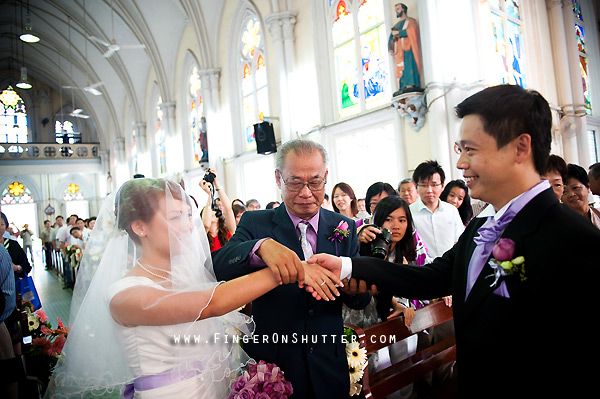 And finally, the groom receives her bride.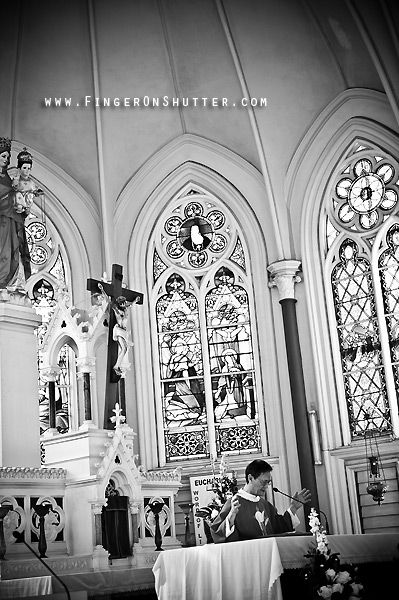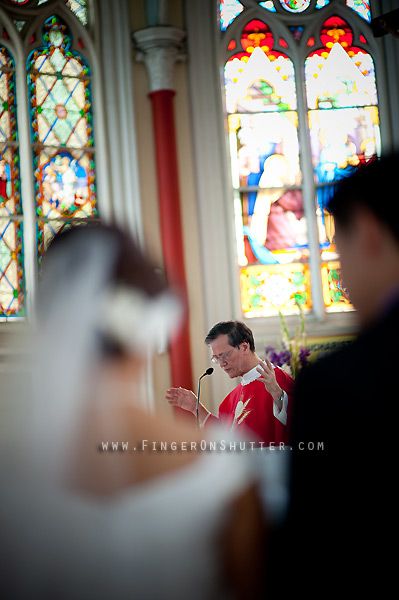 After a prayer..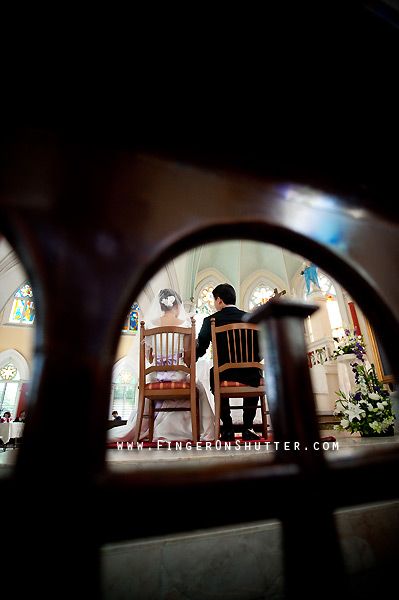 .. the ceremony went on without a hitch.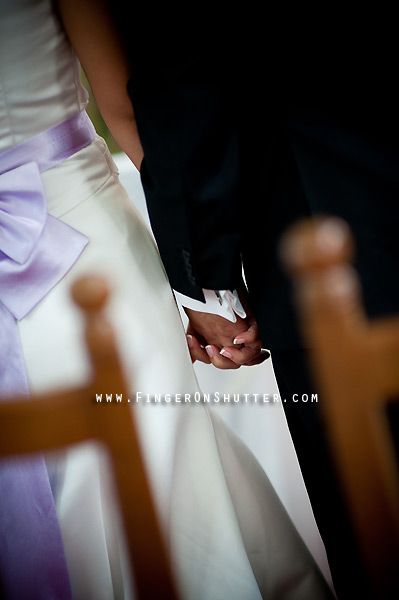 All the while, there were smiles and you can feel the happiness and joy in the atmosphere as we went on photographing the ceremony.
The loving kiss, which seals the deal!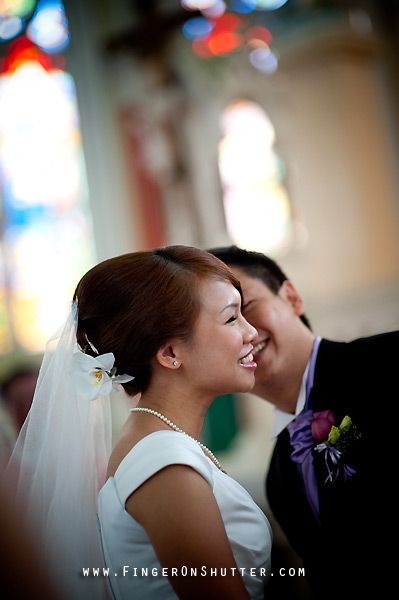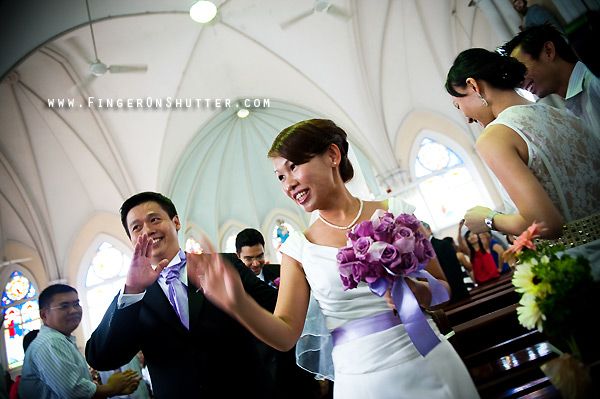 They made their way back on the isle with the upstanding guests cheering them on.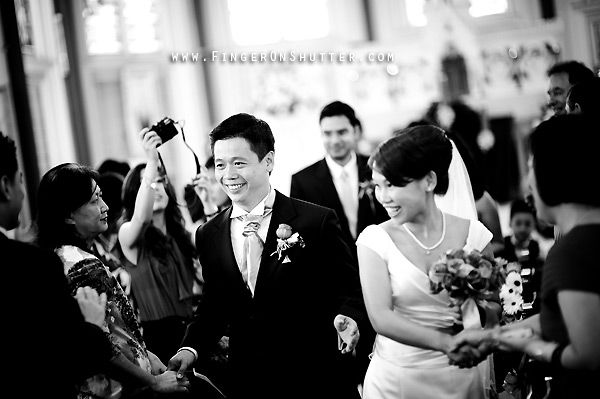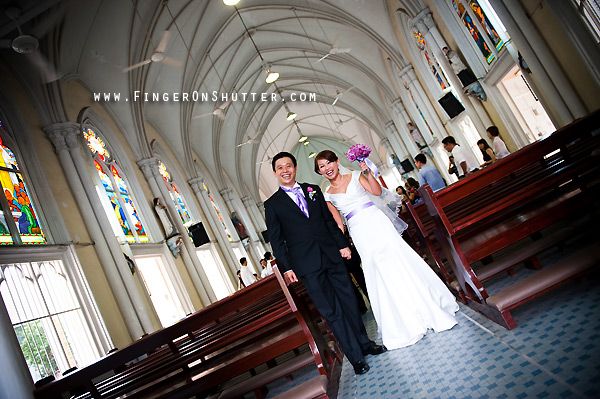 You see what we mean about the couple being happy? You can literally feel their happiness here.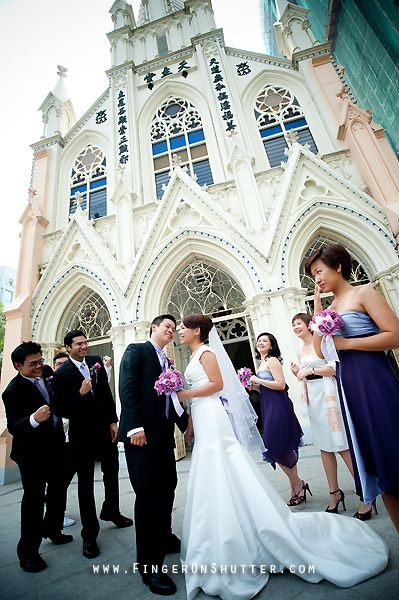 And a quick group photo…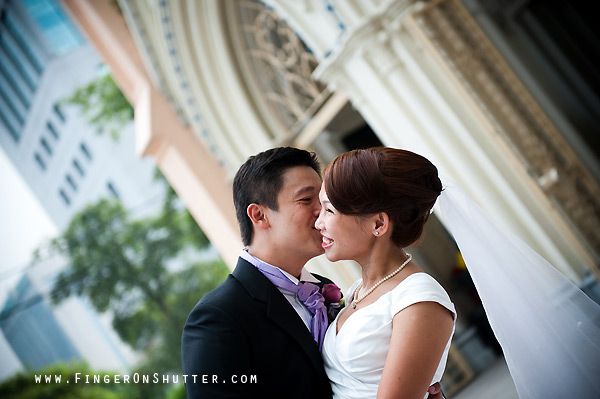 Before we wrapped for the day, with the couple insisting that we stayed on for the sumptuous buffet spread which they had prepared as lunch.
We wish both KC and Anna the very best in their future undertakings. It was an absolute joy to photograph you guys!