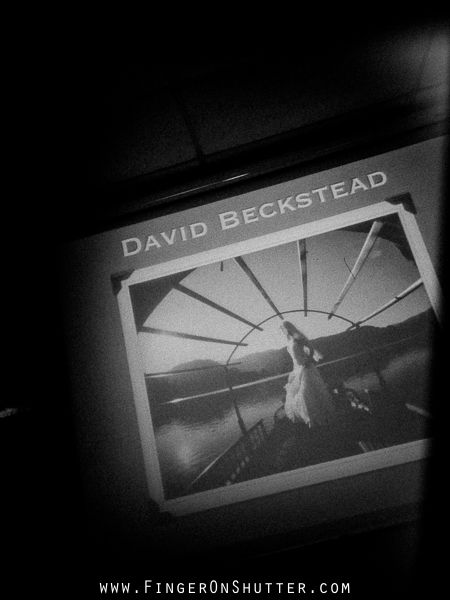 David is firstly a family man, a man of nature and has travelled to over 80 countries. He loves nature and has hiked thousands of miles of backcountry, including above the base camp of Mt. Everest. He was one of the first registered trackers for Arizona Search and Rescue. He worked for the US Forest Service for 12 summers as a Hotshot firefighter fighting fires around the US and Canada, all the while carrying a Nikon SLR with a 50 mm 1.8 lens. David is a fine art watercolor painter and lover of all things artistic.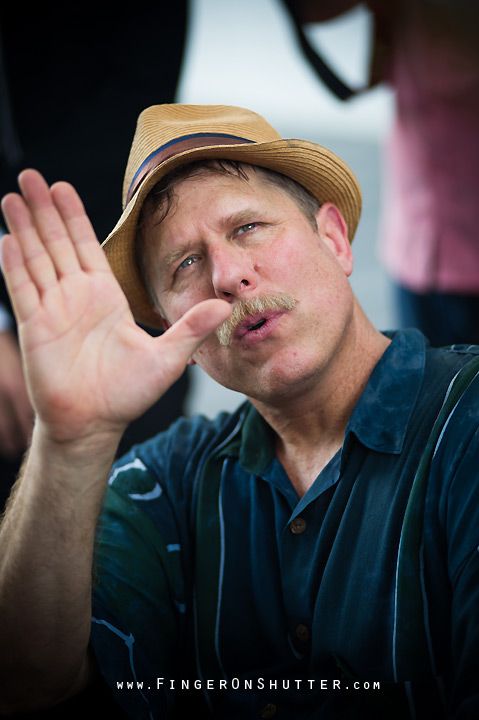 And yes, he is also one of the top 10 Wedding Photographers in the World by American Photo Magazine. He is also featured as part of the Masters of Wedding Photography video which both Jason and I watched in amazement how they mastered and created works of art.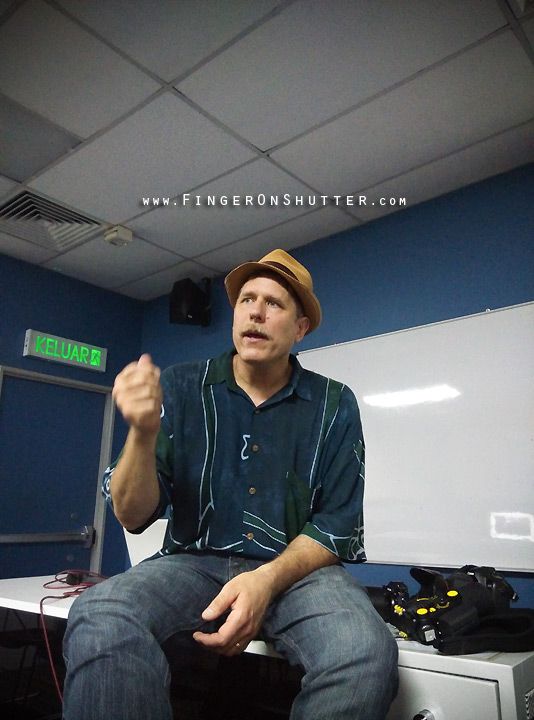 David was here in Malaysia last month, and we took the opportunity to meet up with him at one of this workshops in KL.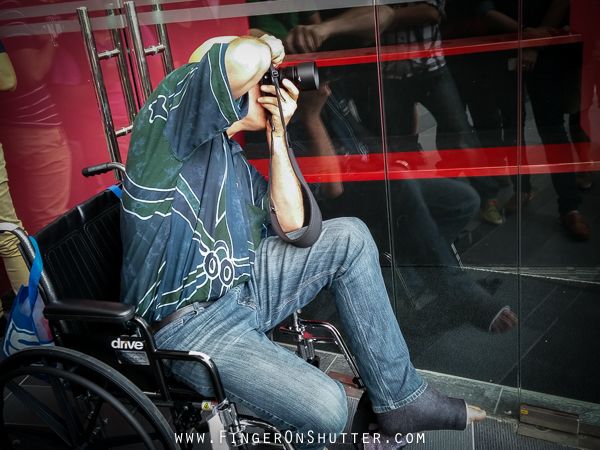 It was great to meet the man in person. Oh, yeah.. he had a mishap while hiking just before coming to Malaysia. What happened was that he was rappelling down some caverns. And no, he fall. All was good and as they packed up the ropes and started on a leisurely hike back, that's when the mishap happen.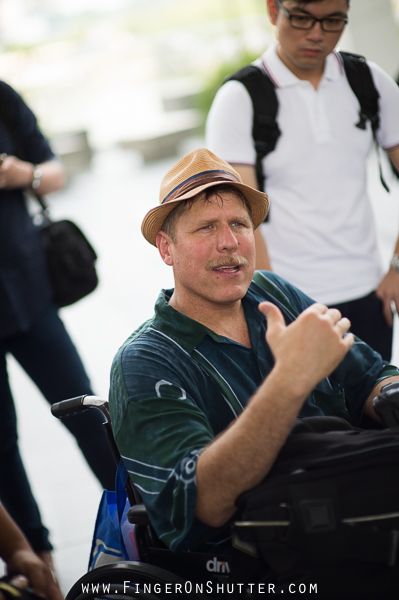 Anyways, all was good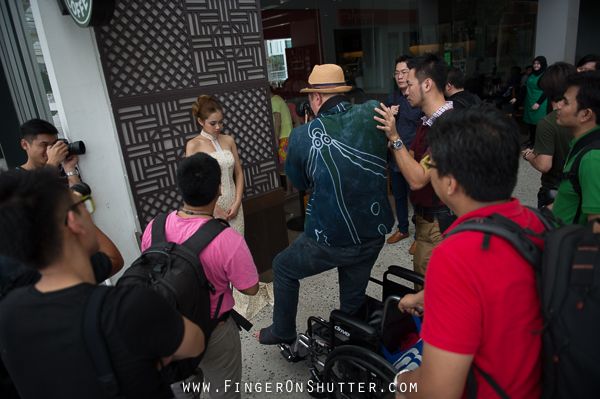 ..and being the David that we all know, he did not let a wheelchair from slowing him down.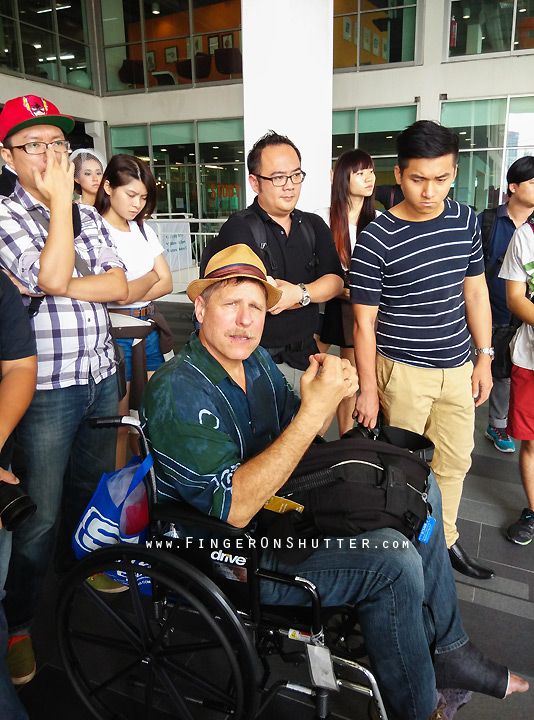 The day started of with David giving a short brief and of his methods. He then took us outdoors and did a impromptu survey and photoshoot.
He walked us through what he saw, what he was thinking as well as why he was thinking what he was thinking.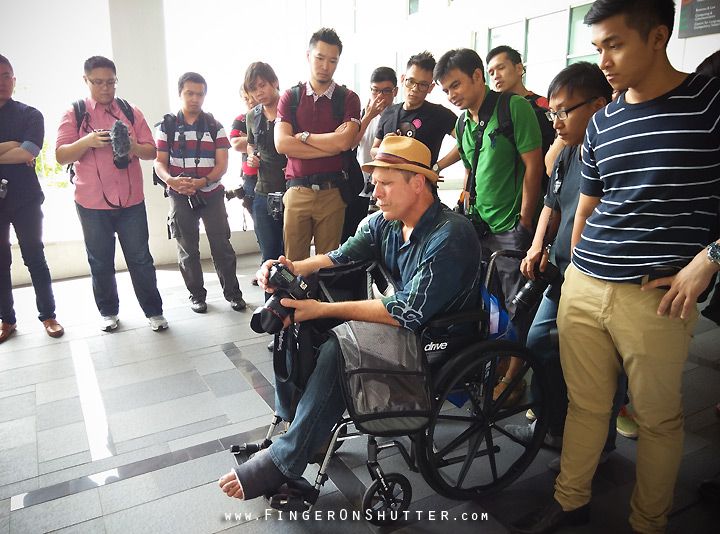 He will also take a sample photo, just to show exactly how he would like the photo end result would be.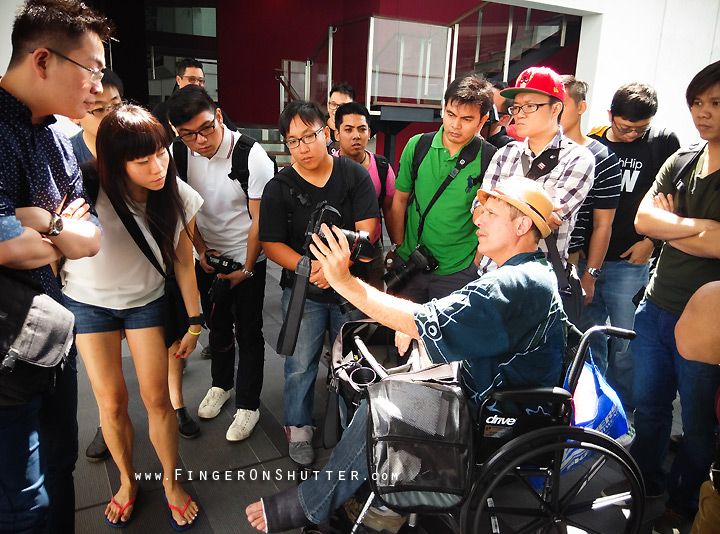 This was really a hands on type of workshop.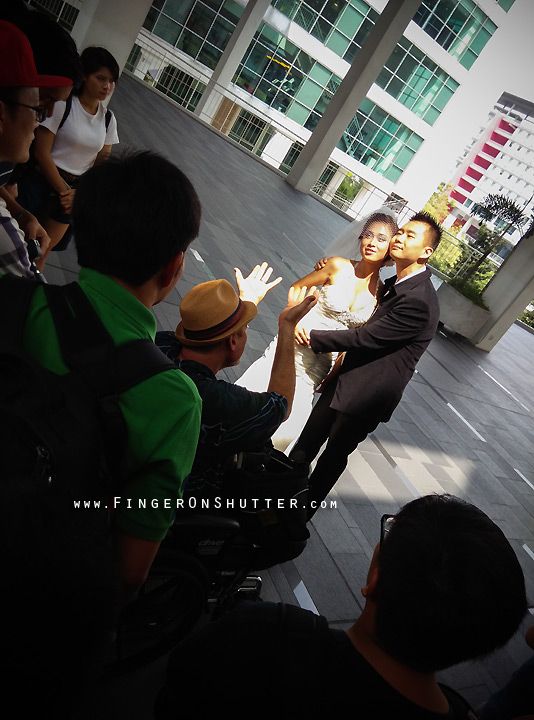 He would personally direct our models of the day as well. And while doing so, explain his logic behind that particular pose, or direction.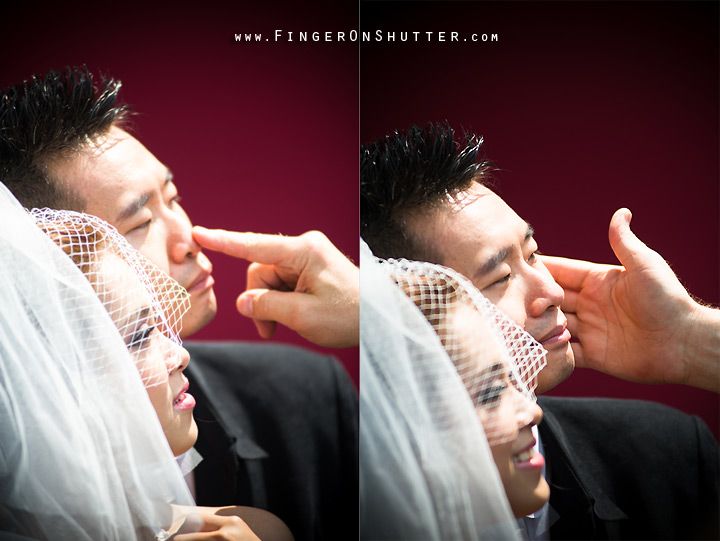 See what I mean by "hand-on" workshop? David brought his personality into the workshop, which was fun!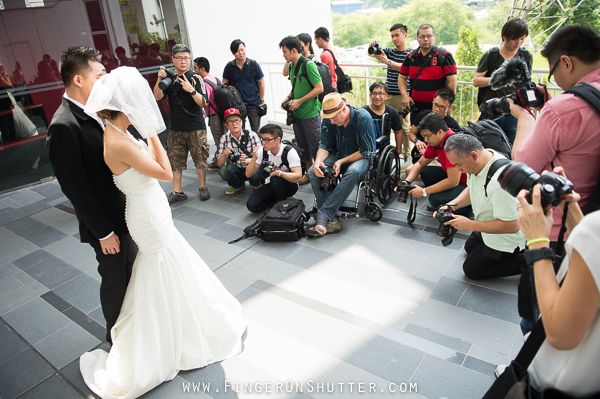 Some behind the scene of the workshop. Basically David would explain the model position, pose and angle. And then explain how he is seeing the light. Then he would take a couple of shots as an example.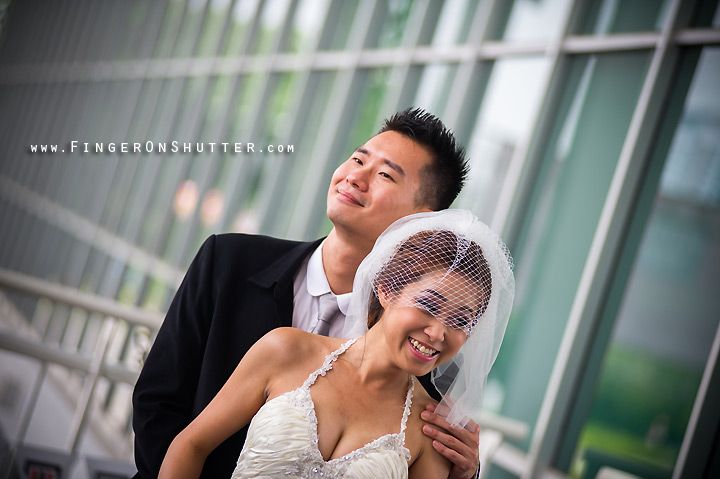 Even the models enjoyed themselves.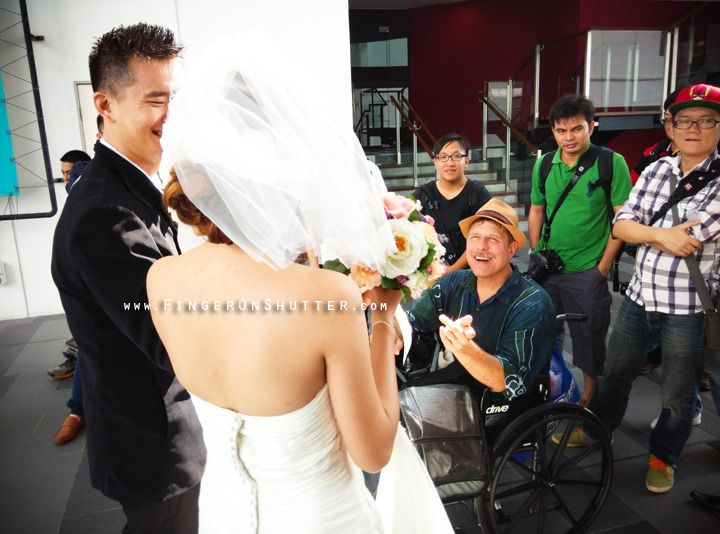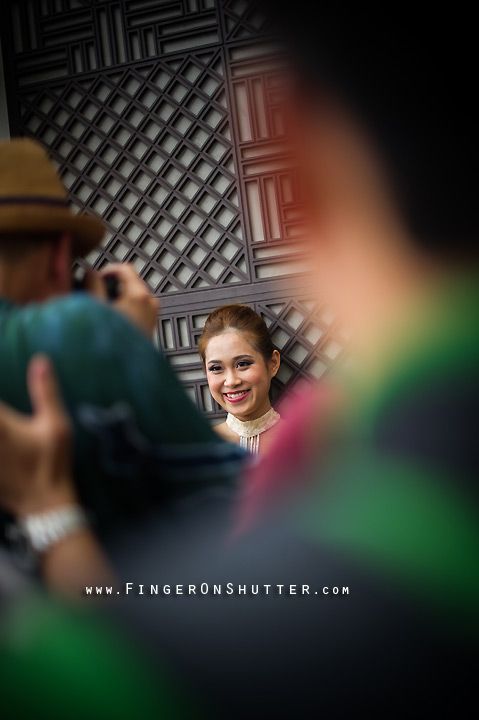 See what I mean. She is not smiling for the camera, but basically smiling to a joke cracked by either David or by a participant.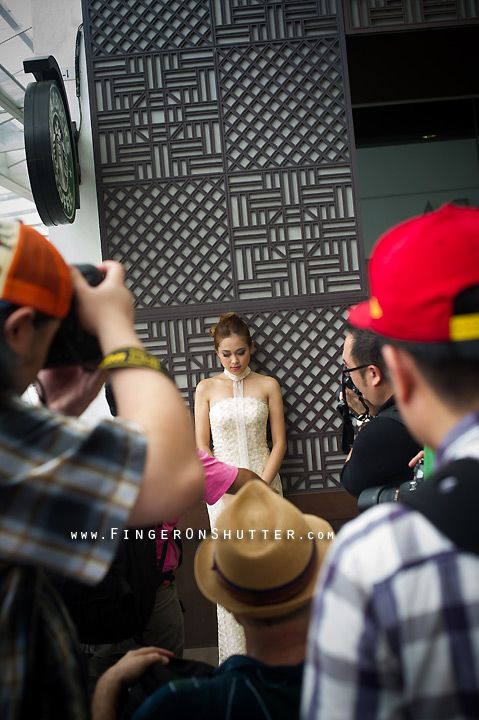 There were quite a number of participants, and only one David, and only one model. So obviously there were lots of distractions around. The key is to find your angle, your composition. In an actual day wedding, you can be sure to have more people involved blocking your view.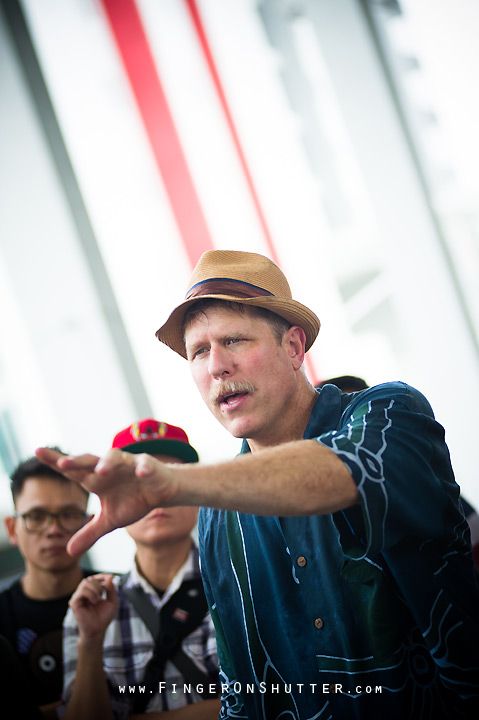 But David is always at hand to guide.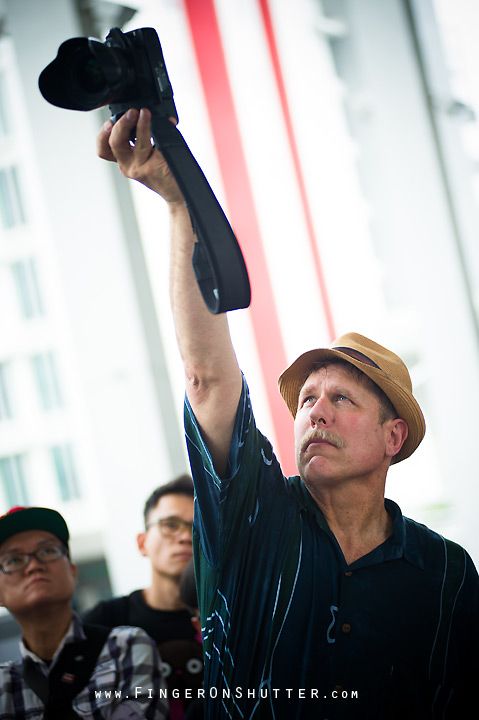 He was also there to demonstrate alternative angles.
And he took time to explain, and to give a little bit explanation when anyone of us were not very clear.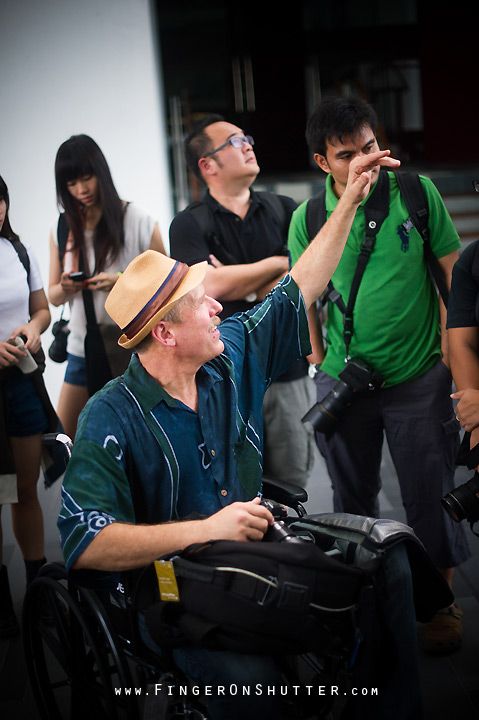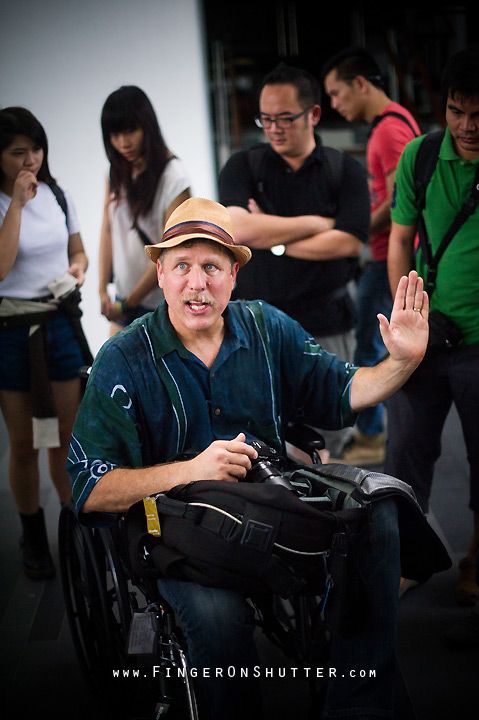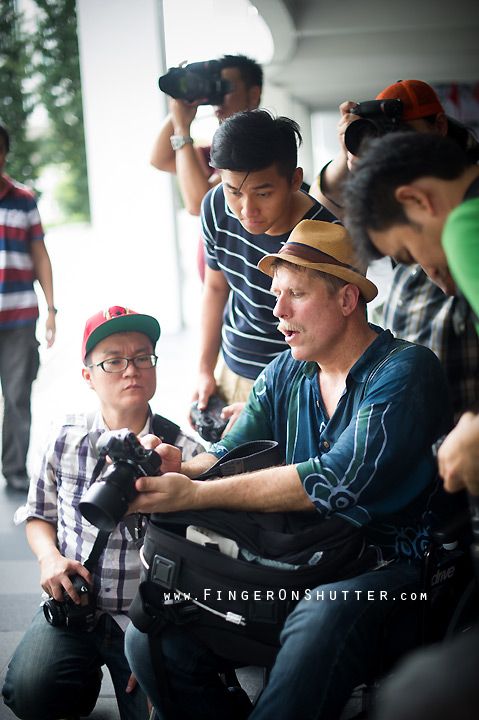 Very often he would just take a photo to demonstrate or to explain what his intention was, or what he was seeing that moment.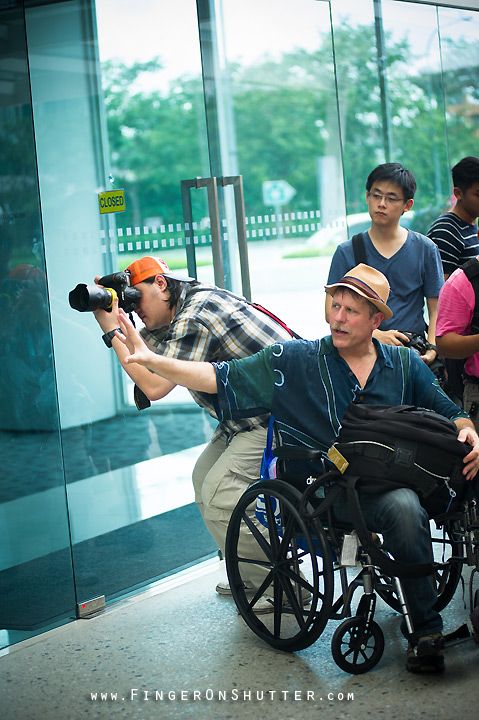 Now that's only the outdoor session.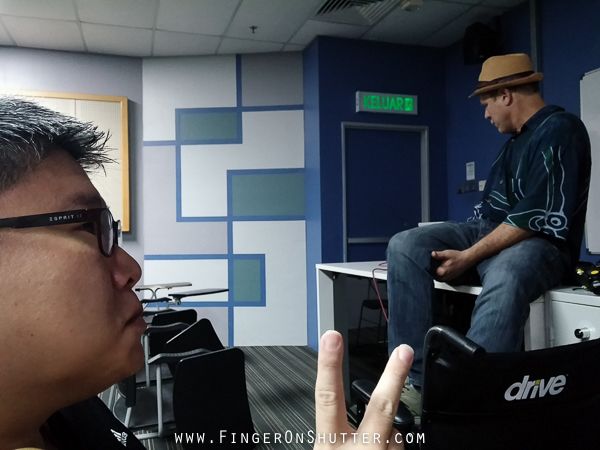 We then moved back indoors, to the cool inviting air conditioned lecture room.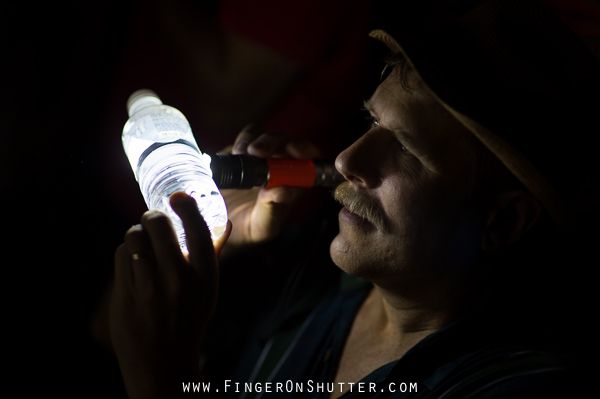 Here, David whipped out his little bag of goodies and some lights to create fantastic light patterns and interesting illuminating methods.
Of course, the day would not be complete without a photo with the man himself.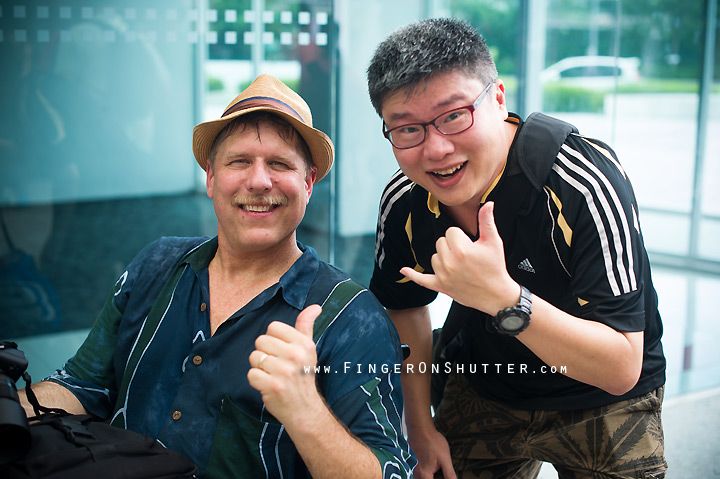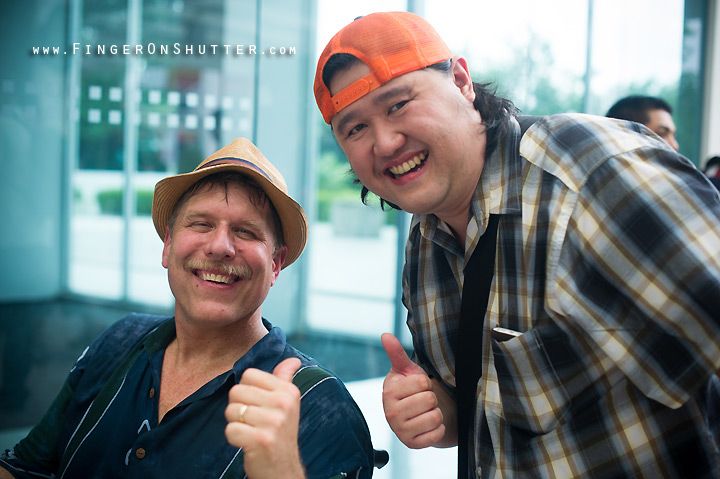 The workshop was great! David was great. He kept us on our toes all the time. We learnt a great deal from him, on composition, angles and how to keep an eye out for interesting background, be it nature or man-made architectures. He also showed us how to use  everyday items to create interesting patterns and lights.
Thanks David! We hope you love Malaysia… Come back soon, and hope you get better!