Both Zack Arias and Joe McNally are both world class photographers in their own field.
Zack is an excellent photographer who is based in Atlanta. He specialises in the music industry and currently editorial work and advertising. His style and approach is a blend of simplicity, boldness, classic and true. His greatest talent and ability is to mix with the various walks of life as well as the ability to relax nervous subjects.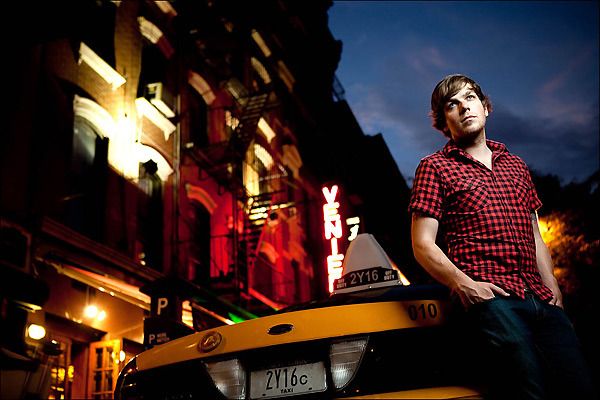 Photo from Zack's.
He is also a great advocate of "master your equipment first". Basically, what he means is, instead of buying new cameras, lenses and other accessories, make sure you fully understand and master your current equipment first, or your skills have surpassed your equipment before thinking about that brand spanking new camera/lens which was just announced.
Anyways, here's a little video clip of Zack with Fuji's xPro in India.
Joe is the veteran of the two. Having 30+ years of experience under his belt, Joe works with various organisations including National Geographic, Life Magazine, Sports Illustrated, Time, Fortune and Business Week. His is also the author for The Moment it Clicks, Hotshoe Diaries and Sketching Light. Joe's well known series is the Faces of Ground Zero – Portraits of the Heroes of September 11th. Its a collection of portrait photos taken shortly after 911.
photo from Joe's.
photo from Joe's
American Photo magazine described Joe as "perhaps the most versatile photojournalist" and is listed as one of the most important people in photography. He is recognised and has been awarded numerous awards by World Press Photo, Pictures of the Year International, Photo District News, American Photo and many more.
Here's a youtube video of Joe with the new Nikon D4.
Myself, Joe, Drew and Jason.
It was a great opportunity to have met Zack and Joe, and to learn from them.
Technorati Tags:
Zack Arias
,
Joe McNally
,
CreativeAsia
,
Nikon
,
Canon
,
Creative Lighting System
,
CLS
,
Studio
,
Flash
,
Drew
,
Louis Pang
,
Taylor's College