Continuing from our last blog post….
After a nice refreshing rest, we went on to dinner, and we were really hungry from all the activities earlier that day. Which probably is the reason why we did not manage much photos of the dinner experience.
Our sweet and sour fish. Fresh fish, squid, prawns and many more were laid out for you to choose, and specify how to cook them.
I normally do not crave prawns, but these are extremely fresh and tasty!!
The next day, a trip up to the hills!!
I has been many many years since I went on a cable car. Exciting indeed!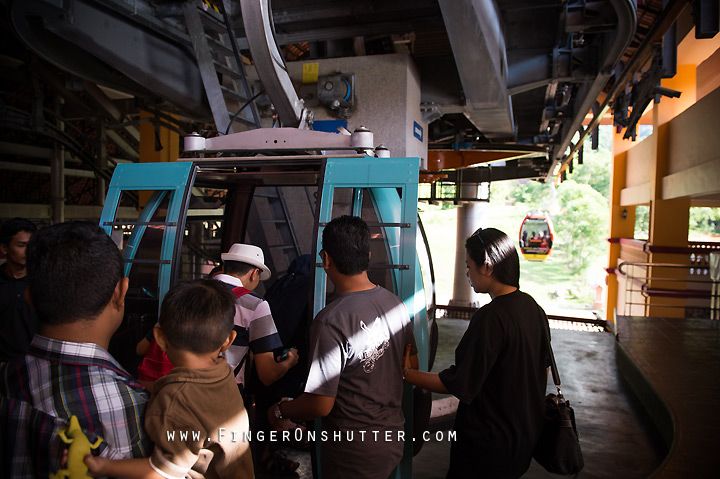 You get your tickets, then you are ushered to the 'boarding' place, where you wait for an empty cable car, and then you simply hop in one, while it's still moving.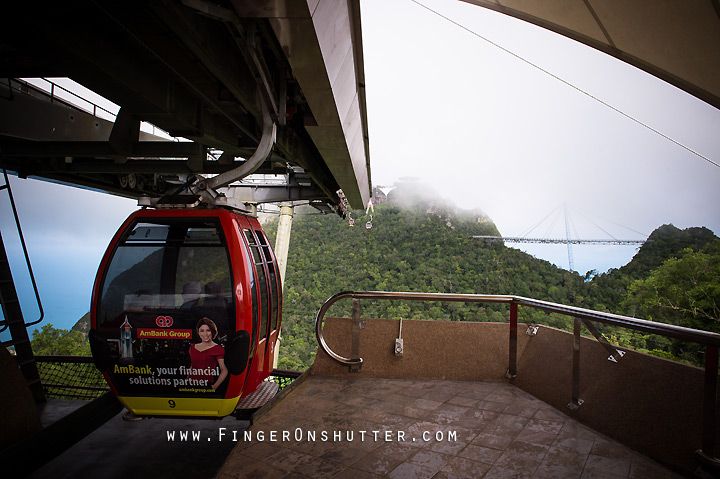 But do not take too much time to hop in. There's a limit amount of "runway"
And then you get a spectacular view riding up the hill.
Afraid heights? Well, suck it in!!
Because there's a view waiting for you at the top!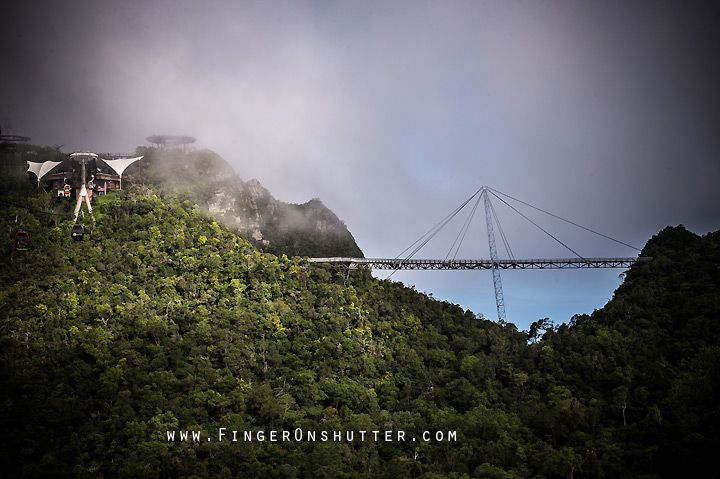 There's a mid way viewing platform which we stopped. The photo above is taken from this mid way platform.
There's a much more elaborate viewing platforms at the top, and walk ways connecting them. And the air up there is cool!
Too bad the iconic bridge was close. Real bummer!! I've always wanted to be on it.
Langkawi is also a haven for boaters, and it has quite a number of nice marinas dotting it's coastlines. The above photo is one of them. Later that day we went to another marina for an exciting night!
This is the view from the other side of the photo earlier. Nice and tranquil ain't it? But it was a little hot, weather wise.
Langkawi also have two other attractions, the bird park and it's underwater world.
Our first stop was the bird park. Which houses quite a bit of species, including this colourful fella.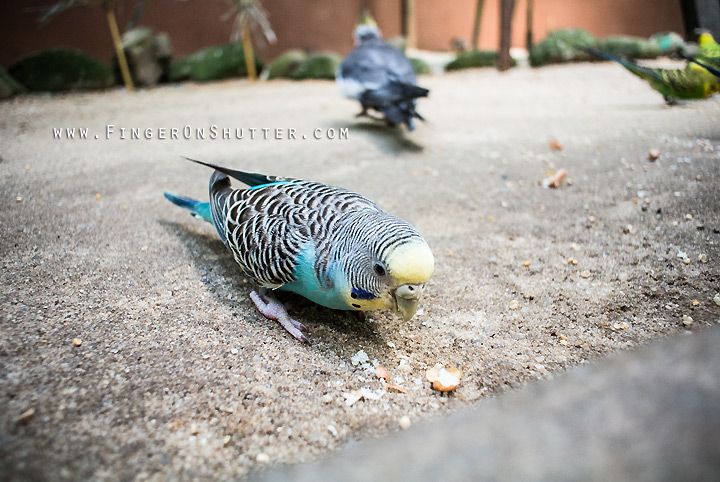 And this little fella.
There's a kiosk located right after the entrance, where you can buy stuff to feed the birds.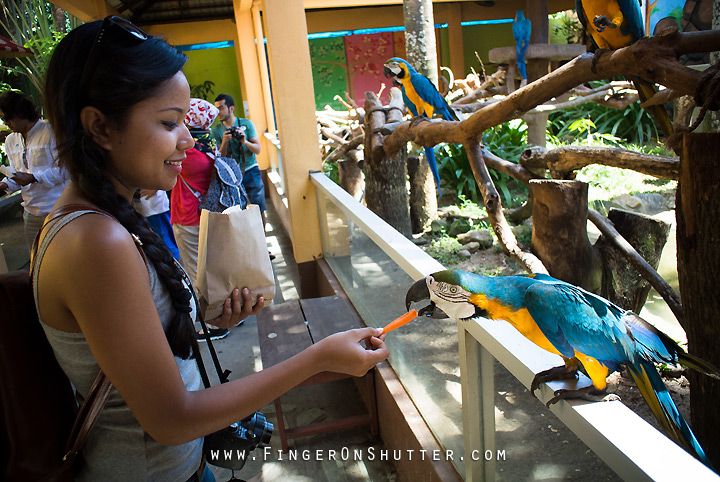 Most of the birds are free roaming without cages. The only cage is the location itself which is enclosed. Once inside, you are with the birds.
Well, except for some.. there are also quite a number of other animals around, including this one, who was quite eager to come right up to you, awaiting treats.
Next up we went to the underwater world.
Which also houses other species such as this lizard/gecko.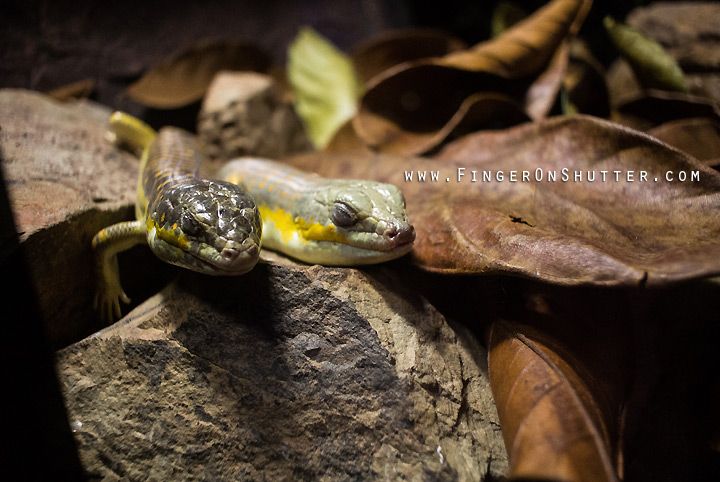 Looks like a two-headed salamander, but it's just two of them hanging out next to each other.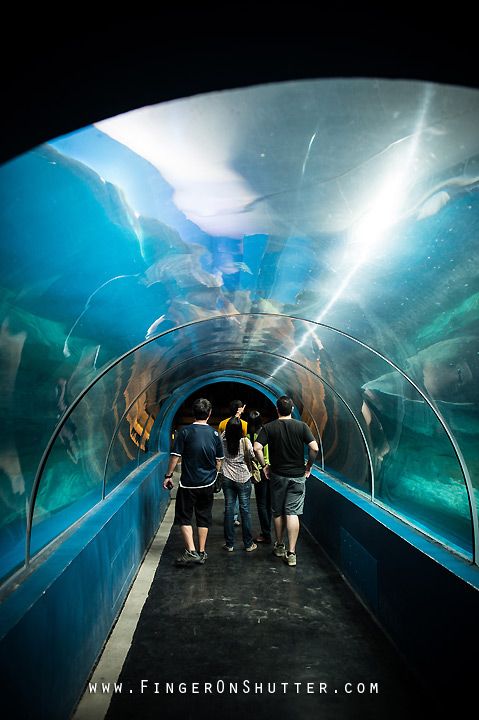 Like many underwater world, this one also has one of those 'travellator' tunnel where you glide through the huge aquarium.
No underwater world would be complete without sharks!
This is one of the more interesting sections, a nice walkway with glass ceiling for you to observe various fishes swimming about.
One of the more interesting attractions here is this one, the penguin section with a nice panoramic view.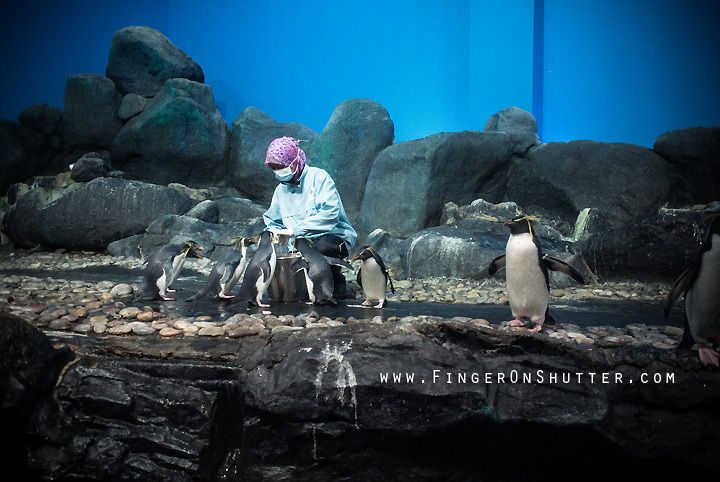 And we were just in time for the feeding. Cute little buggers wriggling their way over to the handlers.
But not all were interested in the food. This fella seems to be standing guard, overlooking the feeding. Must be the appointed warrior guard or something like that.
I really like this photo. Seriously cute fella, seems to be posing for the camera.
And to top it up, the jelly fish….
Soothing to watch them float around in the tank. The multi-colored lights lend a mysterious hue to their dull white appearance.
There are many other displays at the bird park as well as the underwater world, which includes a section where you can touch the marine life like starfishes.
We retired back to the hotel after this, and took a quite rest before the highlight of the trip. Stay tuned for it next.